Already more than one year Sram has launched a complete groupset range with an innovative system to shift with the same lever (Double Tap, see here). The components still being young, the improvements to bring, obviously pass as a priority for the american manufacturer. Intentionnaly or not, Sram placed some weeks ago a pdf presenting every news for 2008. The Red groupset was indeed in this document…
Thus, this new groupset features noble materials such as titanium, carbon and ceramic. The total weight of the groupset will be sub-2kg. As a comparizon, the Campagnolo Record 2007 groupset hits the scale at 2039g and the Shimano Dura-Ace is 2181g.
Shifters
* Lever reach adjustement for different hands sizes.
* Housings can leave the shifters from its left or right
* Lever and trigger in carbon
* 280g the set
==> 23g saved from the Force shifters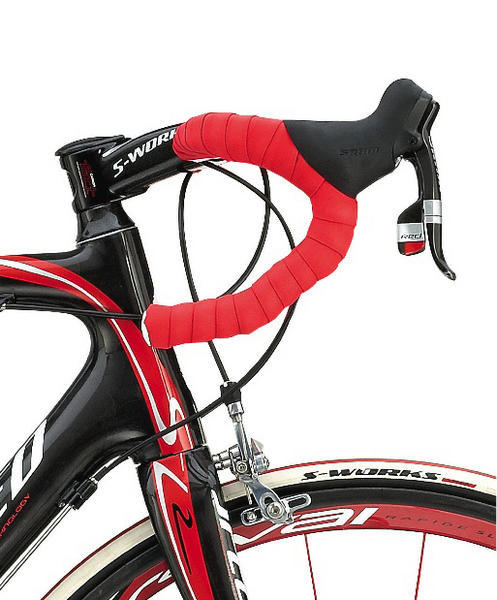 When we moved to Annecy for the presentation of the new Mavic R-SYS, we have been lucky to ride with Rinero and Piepoli, professionnal riders in Saunier Duval Prodir team. Their bikes were equipped with the prototypes left levers of this new groupset: . They were made out of alloy, with no sticker nor visible special thing. The major change is invisible, it is about the functionning: some extra "clicks" to adjust perfectly the front derailleur.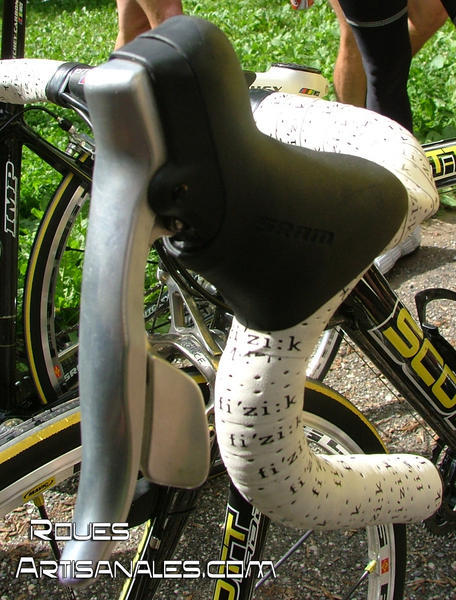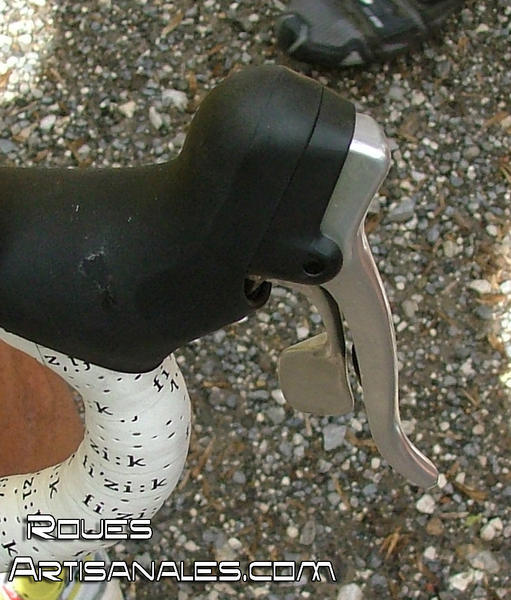 Rear derailleur
* titanium parallelogram spring
* ceramic cartridge bearings pulleys
* Inner link, inner cage and outer cage in carbon
* 158g
==> 18g saved from Force derailleur
You can notice the work realized on the derailleur in comparizon with the current Force derailleur: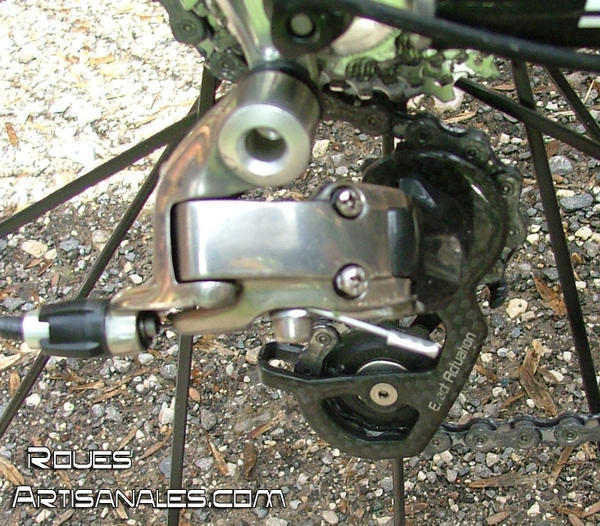 Brakes
* slight changes
* hollowed out pads holders
==> 14g saved from Force brakes
Front derailleur
* hardened titanium chain cage
* 58g braze-on
==> 30g saved from Force derailleur
Crankset
* Only compatible with 10s Sram chains
* ceramic bearings
==> 25g saved from Force crankset

Cassette
* heat hardened steel cogs and titanium cogs
* Titanium cogs!
The groupset will be officially unveiled in October. The informations are rare but we stay on alert! More information will follow during the Tour de France. Keep an eye on Saunier Duval team!