At
Carbon-Ti
, a new line of customizable saddles will be available this year. This saddle features the original
Becker
shape but the rails are different.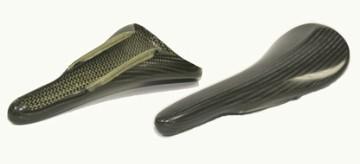 The rails are made of 43 threads of carbon pressed under 4 tons of pressure to give them a 6mm diameter. Ultra stiff and resistant, the tests performed to evaluate the torque resistance revealed them as being stronger than some saddles from other german manufacturers. About the comfort, the rails are being combined with softer upper.
Destinated to road or MTB, there is no rider weight limit . The maximal weight is 90g. The first samples came with a mere 75g!
Last but not least,the saddles are fully customizable… in concrete terms, if you need a special color, a particular finish, your name, your favorite team, or some advertisement into the resin, this is possible!
The saddles will be presented at the Eurobike but they are available from this summer for 199 euros. The customized version will 20 euros more expensive.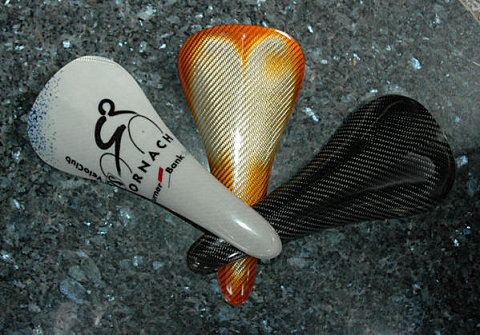 Photo ©: Fairwheelbikes.com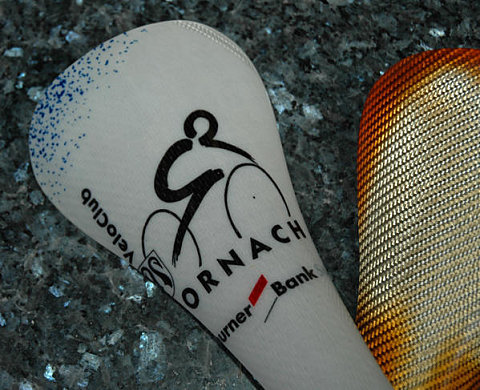 Photo ©: Fairwheelbikes.com
---
M5
is on the way to propose a carbon frame beside the current brakes, hubs, rims and recumbents. At
1200 euros
, it seems to be a real good offer if the quality is refering to the other products of the brand.
More information in the following days.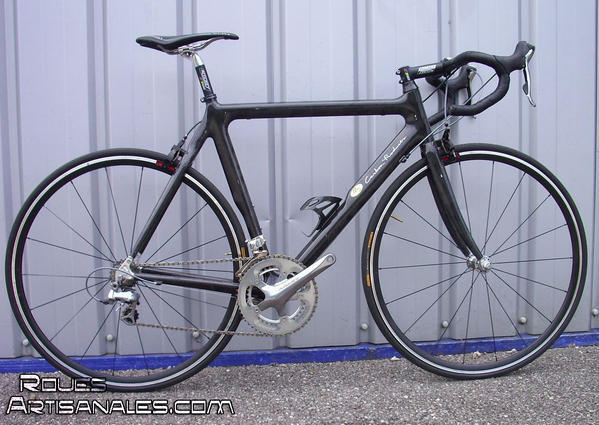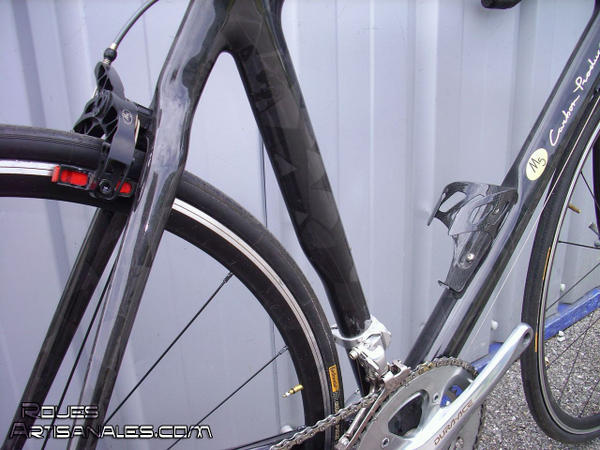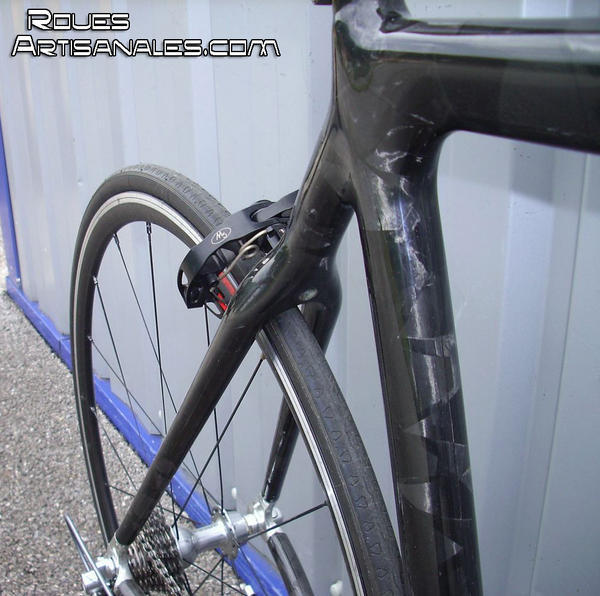 ---
KCNC
, specialized in quality alloy components is on the way to expand its parts horizon.
Next to the seatposts, stems, cassettes, etc, a dual pivot brake is coming. The weight with standard brake pads (not cork) brushes
150g
which is only 10 to 20g heavier than the Ax-Lightness Orions. Some pre-serie brakes will be available by the end of July. The price will be known at this date too. Whether the price follows the same level of the other parts of this brand, it should really be affordable and reasonable.