While Campagnolo is using carbon since a long time for its components, Shimano always prefered aluminium, claiming it was better in term of stiffness and resistance. However, Shimano finally expands its material horizons…
The carbon has been introduced in Shimano groupsets via the XTR this year. It seems carbon cranks arms aren't an utopia for the next months, maybe next years.
Indeed, Cyclingnews journalists could notice that Stefan Schumacher's spare bike during the Tour de Suisse was using full carbon crank arms.
According to the team mecanician Jochen Lamade, the perfect field to test them will be the Tour de France where a few riders will use them.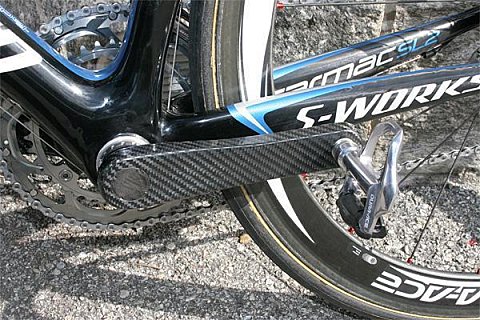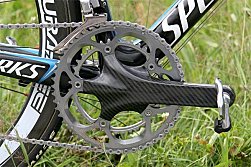 Keep an eye on the Shimano groupsets and cranksets! Some electric and carbon should be used!
Previous Roues Artisanales.com articles: 1, 2, 3, 4, 5