Ventoux Night Session
The french magazine l'Acheteur Cycliste and Amistadous Cyclo Ventoux team are organizing it for the first time this year.
It will happen the night from the 12th to the 13th of June 2010.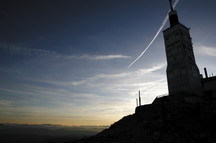 Did you ever climb the Ventoux in the night from Bedoin?  That's what they propose. The arrival at the summit is expected at sunrise.
You will be able to suscribe online early in February.
---
Veloflex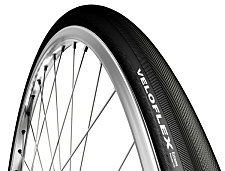 Veloflex has updated its website as well as some of its tires.
First, the Service Course tubular is no more, it is replaced by the Sprinter in 22mm wide instead of 20mm. The rims tend to be wider these days (Corima, Zipp, etc) and the 20mm width tires did not really made sense anymore with these. The casing density is 350 TPI, which will ensure excellent resistance and efficiency.
This Sprinter tubular is available both in tanned and black sidewalls. The black version is called the Extreme.
Regarding the clinchers, the range is entirely renamed. Indeed the Pavé and Black models are now named Master and Corsa, being perfectly the same. They are both available in 20 and 22mm wide. Like for the Sprinter/Extreme tubulars, the Master/Corsa are actually two different colors: tanned and black sidewalls.
---
Alchemy ORC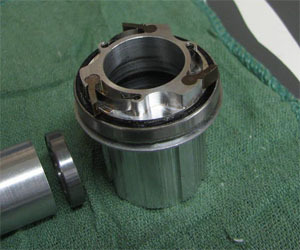 We had a first
article about this hub some months ago (HERE). It finally entered in production. Postponed more than a year, it is
supposed to be fully available for mid-february.
Jeremy Parfitt focused on stiffness, torque transfer and reliability. The weight has not been the priority when designing it. Nevertheless it is in the quite light range with 225g.
In order to make the wheel lateral stiffness as high as possible, the drive side bracing angle has been placed the furthest to the right side. This drive side bracing angle is very
important for overall wheel stiffness. Here the distance between wheel center and drive side flange reaches the outstanding value of 19.6mm for Shimano and 18mm for Campagnolo.
Then, the axle and flanges diameter, the bearing dimensions are all oversized in order to maintain very high stability.
Alchemy's rear hub special thing is coming from the hub shell and rotor junction. This link is made possible through to the usual teeth/ratchets but also thanks to a very large bearing : a huge 6807 pressed onto the rotor.
The pictures are always better than long texts, feel free to have a look at the next ones as well as the related link.