Rotor is launching two new race accessories. The first one
is aimed to stop the chain from falling in toward the frame when used in extreme conditions, i.e. cobbles.

This chain catcher has been designed through CERVELO team feedback. It is braze on front derailleur compatible and will prevent any issue of chain leaving the small chainring.
Item destinated to derailleurs brazed on the frame.
Material: Aluminium 7075, CNC machinned in a raw bloc of aluminium
Weight: 6 grams
Color: Red
Price: 20 euros (VAT include)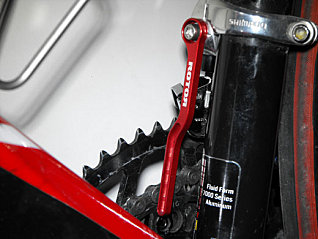 The second accessory is destinated to racers or cyclosportives needing a race number. This  stainless steel accessory will be fixed behind the rear brake and will receive the number.
Material: Stainless steel 1.8 mm
Weight: 8 grams (with hardware)
Price: 6 euros (VAT include)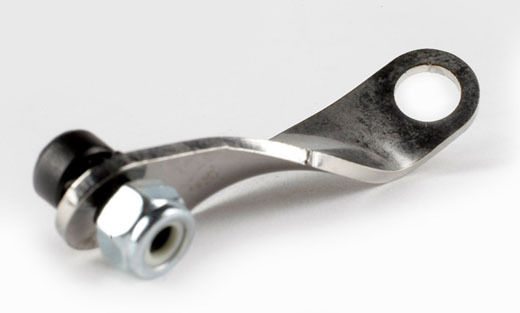 Metrigear
This system is still under development. We invite you to check the works on Metrigear Vector website. This is a new power sensor taking place in the pedal axle.
This system works through strain jauges, accelerometers and temperature sensors. It is claimed to be pretty accurate with only +/-1,5% of error margin.
Availability is supposed for the second quarter of 2010, expected price is sub 1000 dollars US.
Link: Metrigear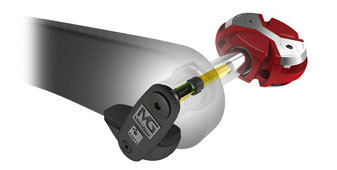 Edge Composites
They have been specially made for Jonathan Page, the new 25mm deep cross rims already had an intensive test during the National Championship of the United-States. The wheelset is claimed to hit the scale with 1100g in DT240s hub version. This means the rims should weight more or less 260g instead of the 210g of the stock 1.25 rim.
Link: Edge Composites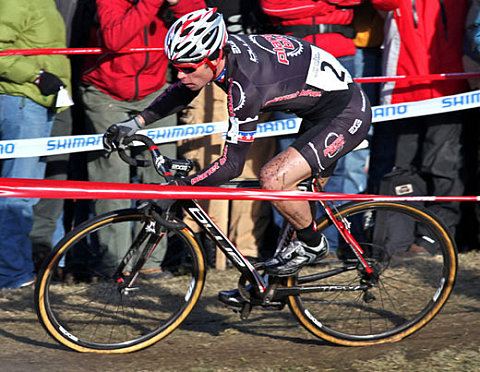 Campagnolo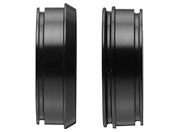 Campagnolo Ultra-Torque bottom brackets function through standard cups screwed inside the frame. The bearings are pressed onto the axles of the crank arms.
Unfortunately this system is not compatible with then new and already approved BB30 standard frames.
Campagnolo made it compatible thanks to a special OS Fit Ultra-Torque cups being pressed directly inside the frame, like the bearings of the BB30 frames. The crank arms and their bearings can smoothly and accurately fit in the cups.
Please take a look at the following explaining video: