Bram the boss from M5 has got some new products for 2007 and chose to present them at the Bike Motion salon.
Crankset
Thus, I will present the new cranksets that required a lot of work to result in a 238gr ultra stiff part!!! 20% lighter than the Clavicula and 10% stiffer too (german TOUR magasine protocol), they will certainly soon be the benchmark and a lot of high-end bikes will use them.
They are made out of aluminium 7075-T6 with a hard anodized coating. The awesome weight is given for 175mm cranks with a BCD of 110mm.
It requires a specific bottom bracket made by M5 that weights 120 or 140gr according to the version, it's in the same material and the system will be available for January 2007.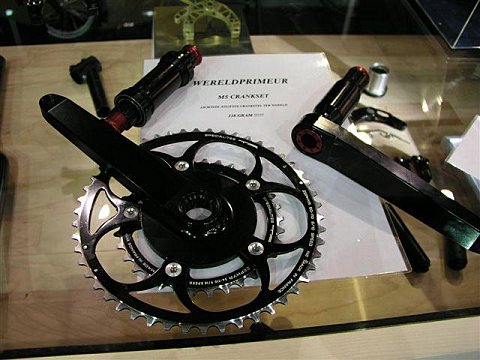 Rear hub
Stiff and light with 164gr, this new hub uses the same design as the front one (1,2) that is a bit rough. It's only available with 24 holes at this point but will soon be coming with different drillings. The axle diameter is 15mm and four bearings are used. The drive side flange is 78mm which is far bigger than the traditional hubs. It has an other effect since it helps balance more the spokes tensions on both sides. The left side bearing is placed as far as possible to the left, it participates as well to the stiffness gain.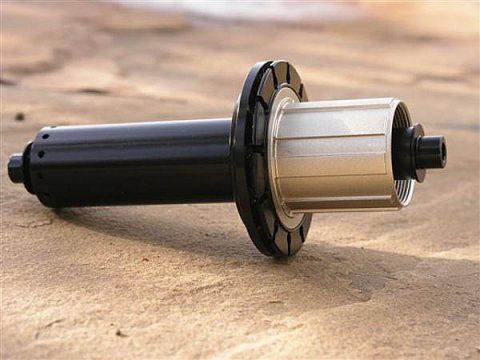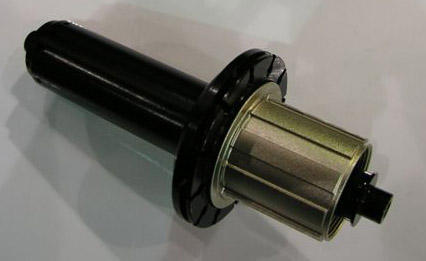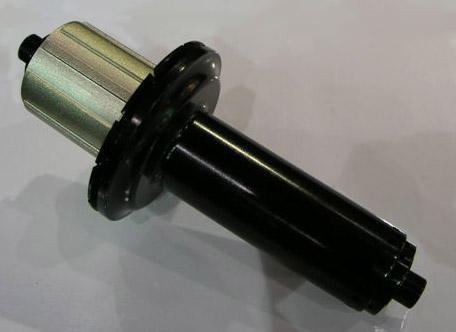 Rims
Beside these two new pieces, he released rims! There isn't any picture available at the moment but the specifications have been revealed. Two differents rims for clinchers and tubulars have been made, their height are 38 and 50mm:
| | | | |
| --- | --- | --- | --- |
| Model | Tire | Weight | |
| C38 | Clincher | 385gr | |
| C50 | Clincher | 430gr | |
| T38 | Tubular | 305gr | |
| T50 | Tubular | 345gr | |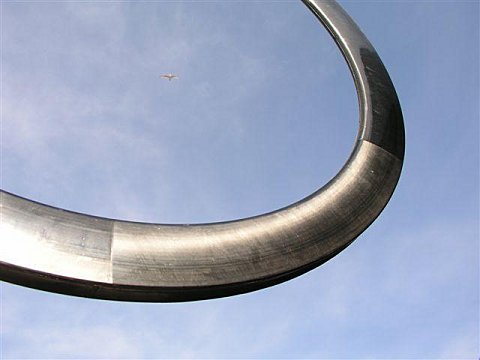 Source: M5