This article is mostly about new wheels.
First, we have seen a lot of alloy magnesium rims at the Eurobike. It seems the Magnesium is becoming the new high end material for light rims.
---
FSA
showed a Mg rim at its stand, the wheelset is called
FSA RD-440 Magnesium
, the rim is medium depth and is for clincher: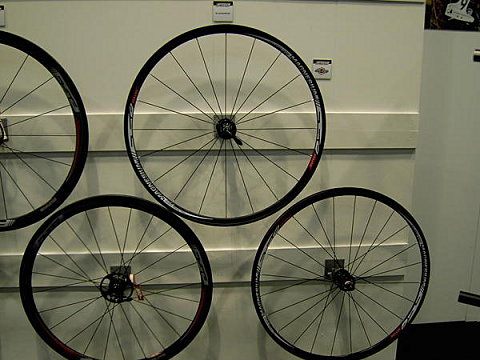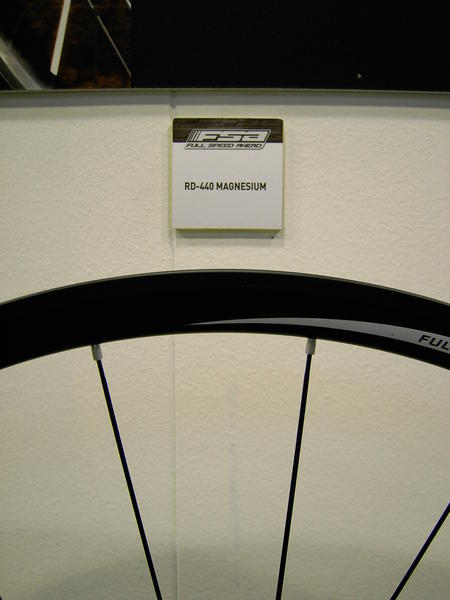 Ths hubs are spinning with ceramic bearings: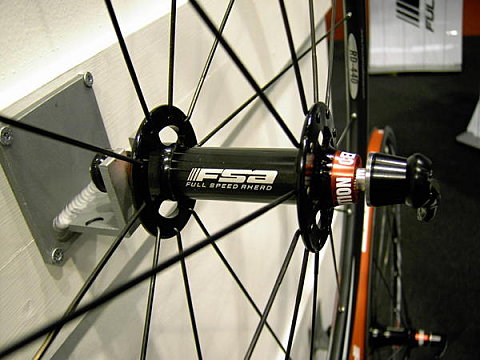 The RD-440 Magensium wheelset hits the scale with 1380gr.
---
URSUS
has got as well a Magnesium rim, it's an alloy one that results of a very close cooperation which lasted some years with an important Faculty Of materials Engineering. The Mg in the rim is 96% of the materials composing it. For solving corrosion and wear problems, a particular coating has been used: the
DELTA8®
. It transforms surfaces in a complex ceramic matrix through passage of bipolar electric impulses.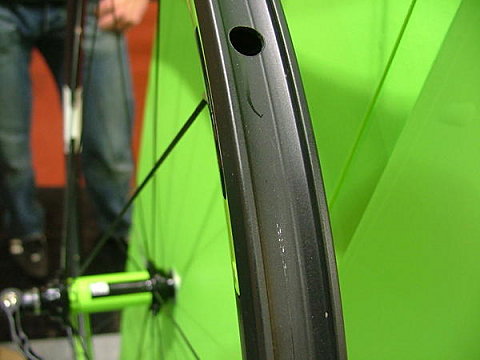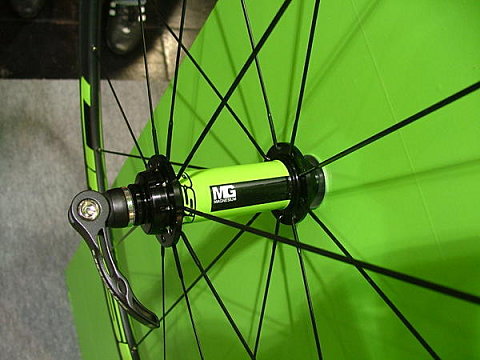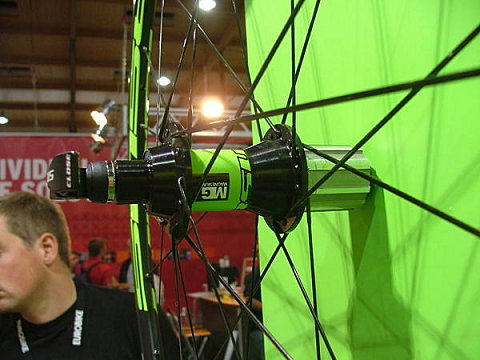 The wheelset is claimed to be 1290gr with 20/24 spokes.
---
American Classic
already had a Magnesium rim the last years with the Mag300 weighting just a bit more than 300gr for Clinchers. In 2007, the brand is coming with a tubular rim made out of Magnesium again for just 270gr. The wheelset will then be over 1105gr with 28/32 spokes.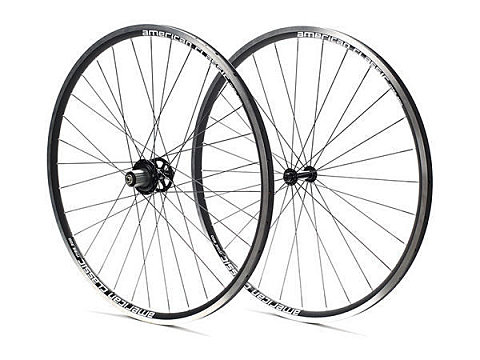 The brand has made too a new large flange front hub. It's for MTB and road and weights 105gr.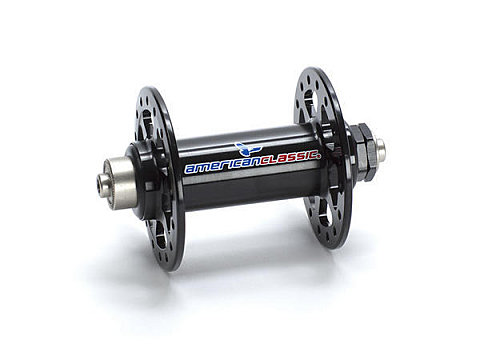 ---
About
Reynolds
, the
Attack
is one of their new model, it's a carbon clincher rim that weights
1487gr
with 20/24 spokes. The rim depth is 32mm and the hubs are now the famous and super reliable
DT 240s
.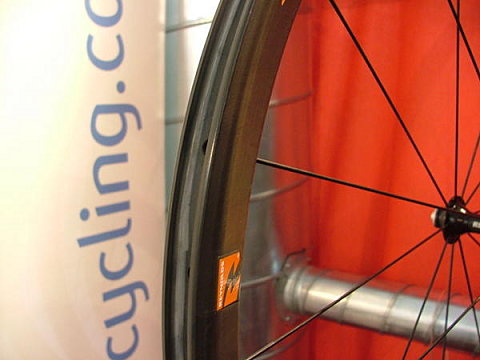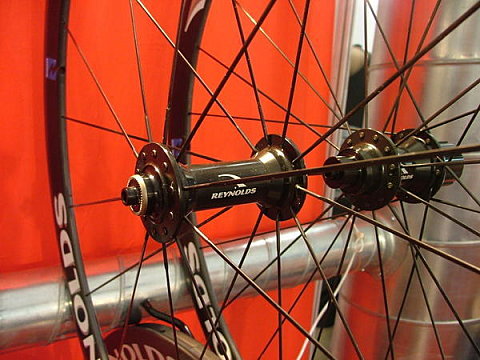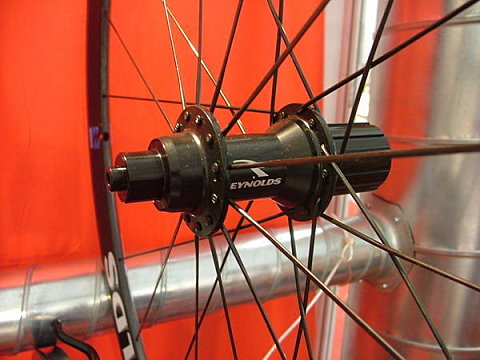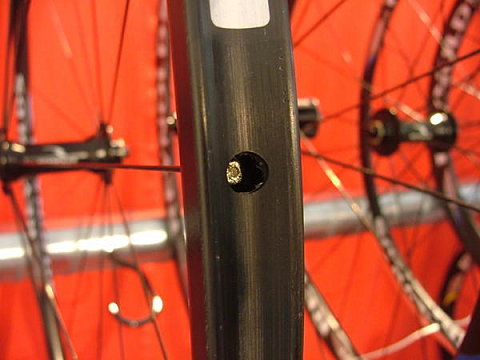 Reynolds comes too with a Carbon mountain bike rim. The wheelset made out of this rim is the
Topo C
and
T
for
C
lincher and
T
ubular. It's 32mm deep, the clincher wheelset is
1588gr
while the tubular version is
1352gr
.