Fi'zi:k is going to sell the next year an awesome saddle. It is full carbon, even the rails are made out of the black fiber. It's called the Arione K:1 that stands for Kaone, a scientific name for a type of particle comprised of a variety of elements which principally do not fuse well together.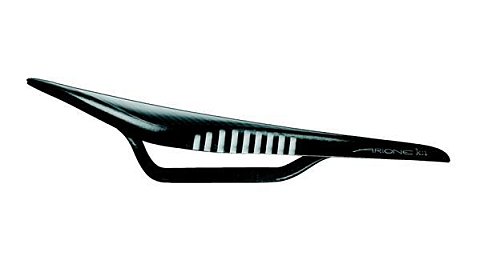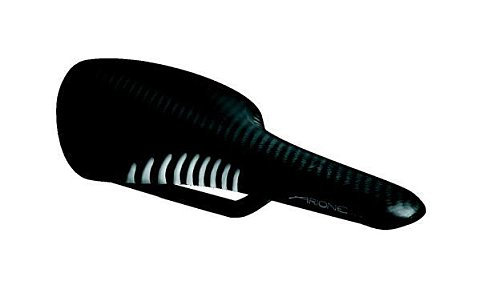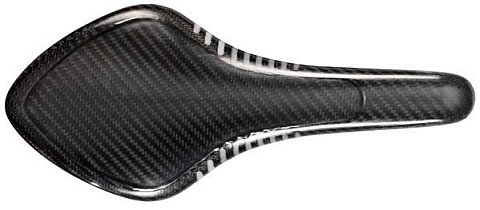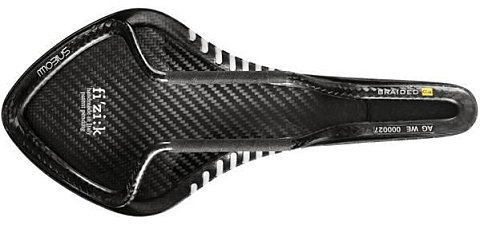 The Arione K:1 is made of hard, brittle Carbon fibres and soft Technogel™.
The benefits of the carbon on this saddle are numerous, it's lightweight, it's strong and it does not sag. The Technogel allow the saddle to be comfortable, it absorbs vibrations and has a minimum thickness to comfort ratio.
Thanks to the coating/film covering the bonded Technogel and carbon will not displace and there won't have any floating movement of gel. The coating provides a smooth surface, it prevents carbon damage or chipping, the film cover provides better grip compared to bare carbon without impeding movement on saddle.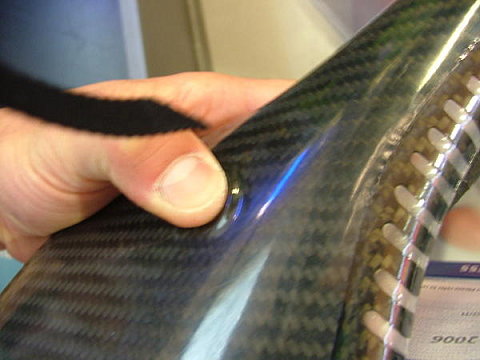 The rail construction is the Braided C4 whose maximum load capacity is 50% higher than any other standard carbon rails and is the same as titanium rails.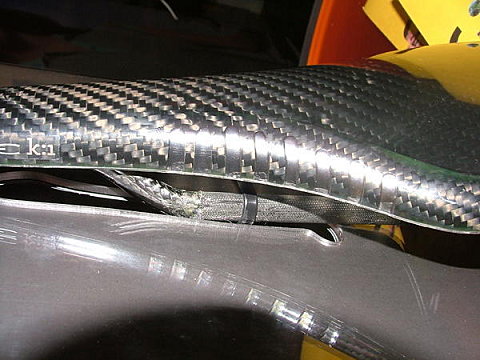 For added strength and resistance, the rails are slightly ovalized and oversized from 7mm to 9mm. The carbon rails called Mobius increases suspension and provides flex characteristics.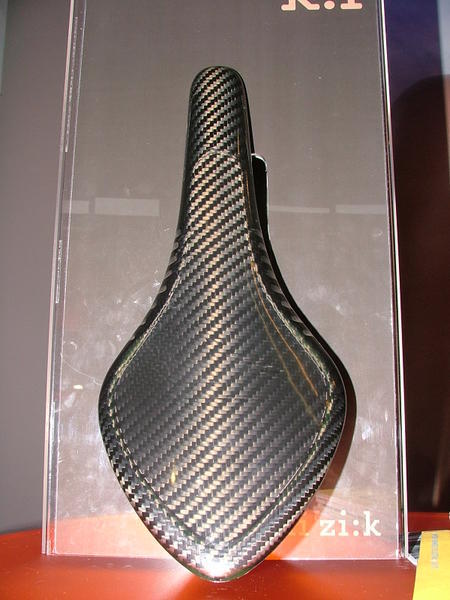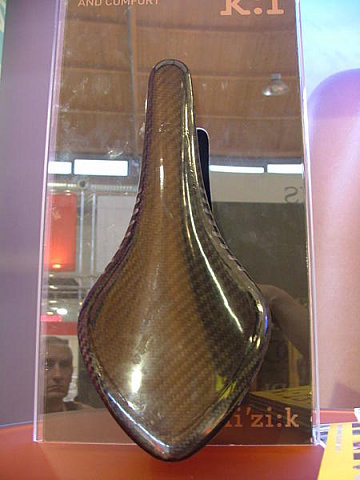 The saddle weights 149gr and will cost a nice sum: 359euros.