For this fourth article about the Eurobike, we would like to show some new wheels parts and new wheels.
---
Dt Swiss
A new hub is coming from Dt Swiss. The 240s hubs are already top range this year but they're unfortunately quite heavy compared to some others brands.
For 2007, the 190 Ceramic will be available for road and mountain bikes. The front hub will come with either 20, 24, 28, 32 holes and will be adapted for radial lacing. Its weight will be 105gr ± 5%.
The rear version will be different for Campagnolo and Shimano. The shape of the left side of the hub body will change slightly to attain the perfect flange geometry and offer the maximum stiffness for both 10-speed Shimano and 9/10-speed Campagnolo. It will come with 24, 28, 32 holes. The weight will be 195gr ± 5% for Campagnolo and 190gr ± 5% for Shimano.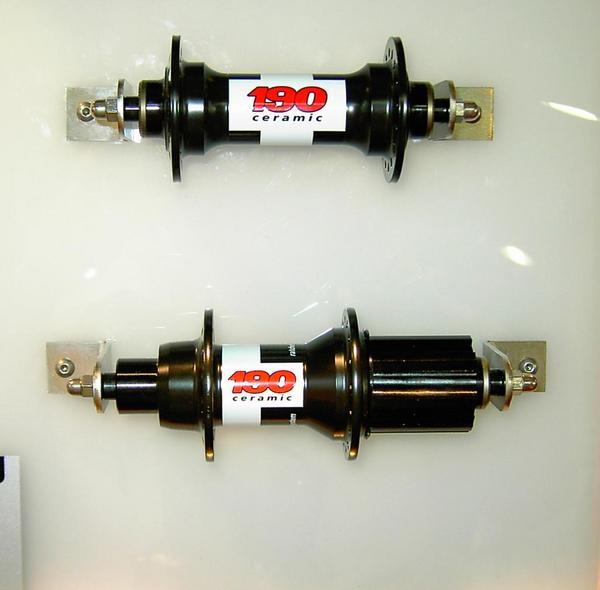 This new hub is interesting because it is the first time Dt Swiss is going to use ceramic bearings in its hubs. The ceramic bearings will be very high quality and so the price of the hubset will be twice the 240s.
Dt Swiss is coming with a new quick release system. Its patent is pending. These new quick releases will be used as a simple bolt.
The RWS system is very easy to use, one have to tighten up the system by turning the lever clockwise by hand as firm as possible then put the lever in the optimal position and the wheel is mounted firm and safe. It has got up to 50% more clamping force than common quick release systems.
It will be available as three differents version, one for road, one for MTB and another one with a 9mm axle for the front and 10mm for the rear. This last version has to be used with the DT Swiss "thru bolt"hub.
The lightest version of the RWS System is the Road titan, it's 36gr front and 39gr rear. It uses AL6/V4 grade 5 titanium for the axles.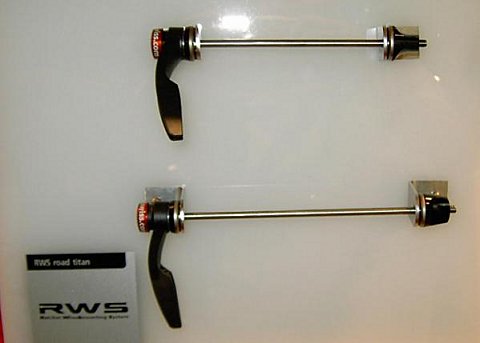 A picture of the new RR1850 wheels is following: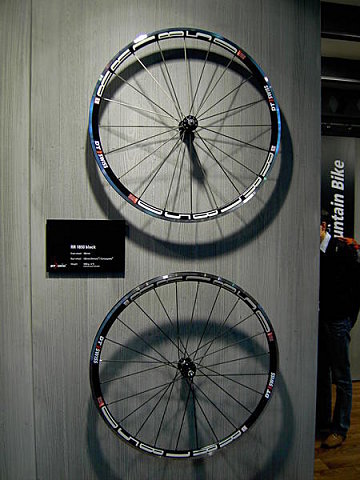 The rims remain unchanged: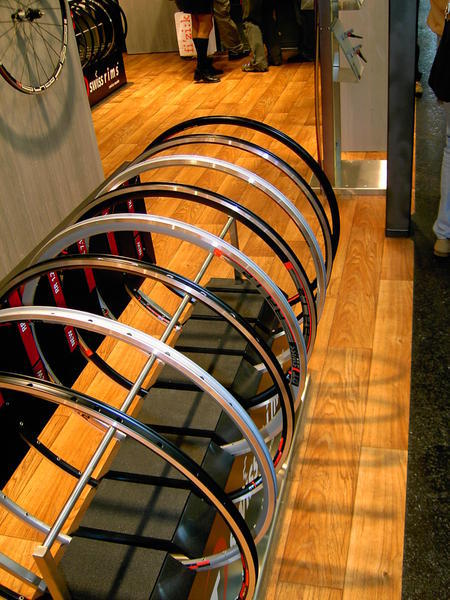 ---
TUNE
Tune won't change really its range for 2007. Some nice hubs were exposed at their stand.
The Mag150 will be available as a spare hub for 579euros, it weights 158gr.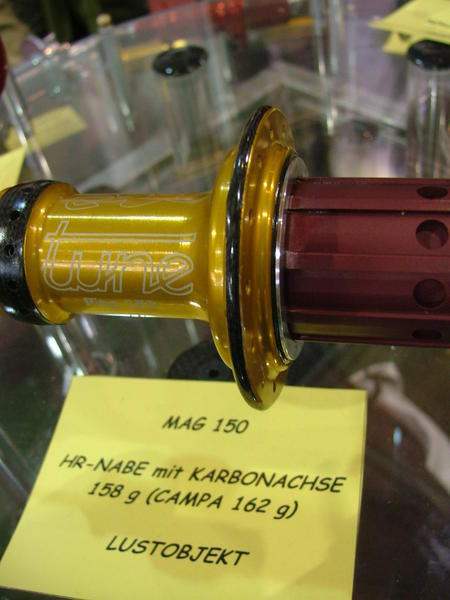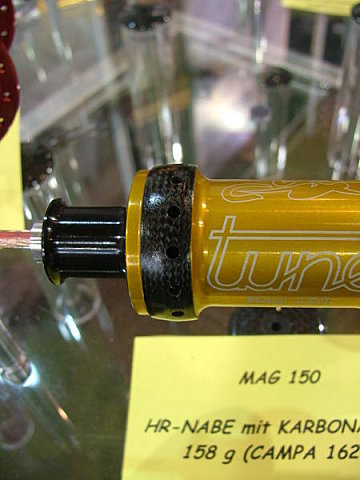 Its enlightened version called the Mag140 will be kept for the Skyline wheels.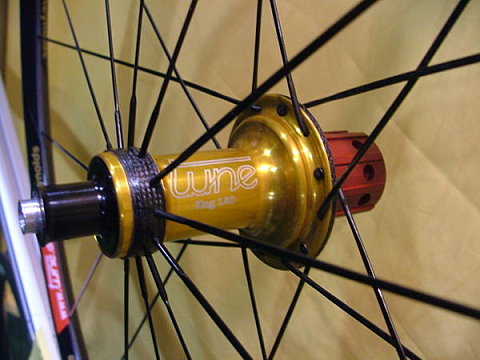 The Mig45 will finally be available as a spare part as well for almost 200euros and just 48gr.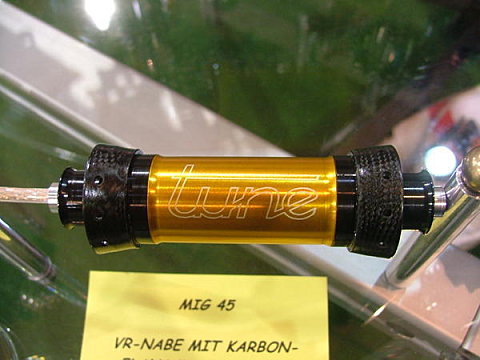 We could find a rear mountain bike hub for disc that seems totally new. The Torsten is not in their 2007 range yet. This hub has got carbon layers inside the flanges just like the Mag140 or the Mag150.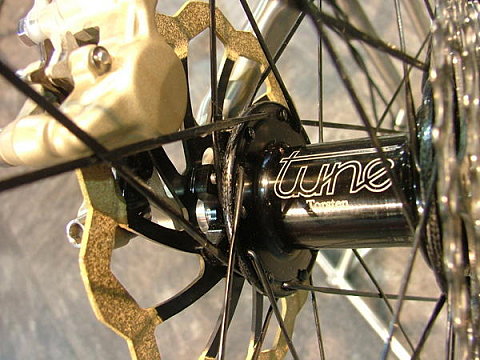 Finally some customs hubs were presented on the stand:
We once could already see a custom work of that kind on a mountain bike wheel two years ago if my memory serves.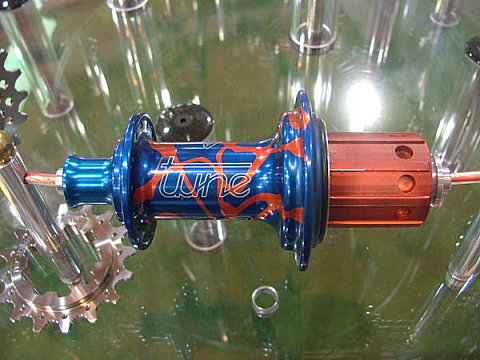 This one with germany colors: