After a long wait, it seems journalists can finally show the pictures of the latest Record groupset.
Improvements have already be revealed through the Veloce groupset a few days ago so you will be happy to see the brakes, the front derailleur and the shifters I think. The crankset is very nice even if the decals/logos cannot be beautiful for everybody.
Have a look at the pictures just under and enjoy them!
---
Crankset; normal and compact version: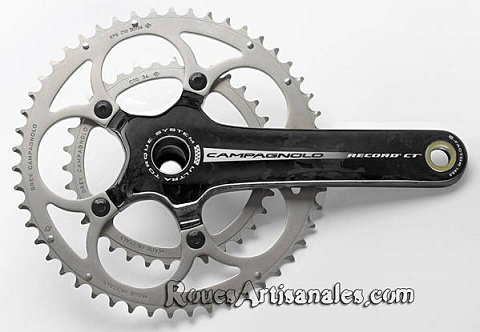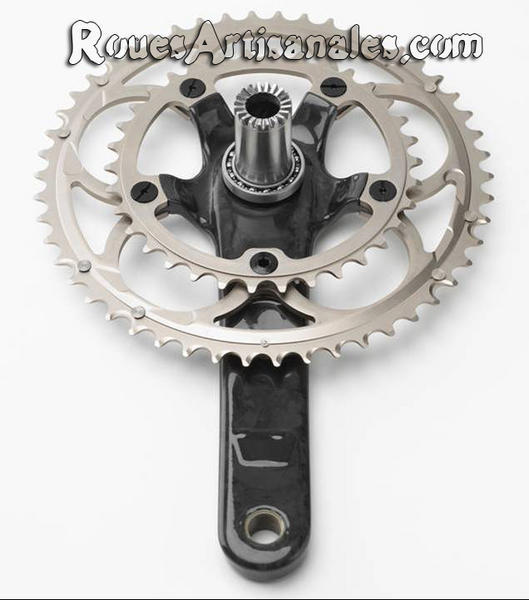 ---
Brakes, D-Skeleton:
---
Shifters, Quick Shift system: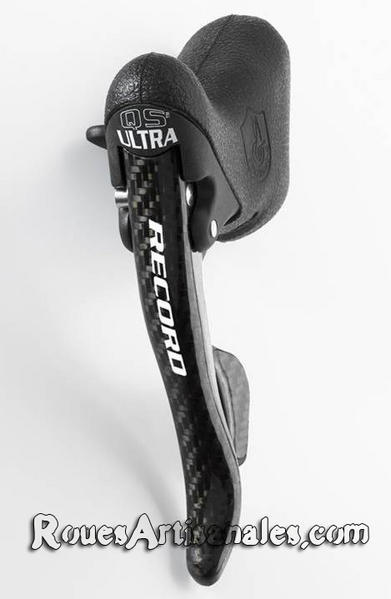 ---
Front derailleur, Quick Shift system;