Still looking for the parts to build a sub 1000gr wheelbuild, I searched the most adapted components for such a build.
The parts presented above aren't all available easily.
---
Rims


Option 1: X-TREME Nano Elite tubulars

Claimed to be 230gr, they can hold very high tensions. Not really much commentaries and only a few users make these rims a little mysterious.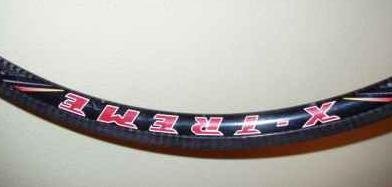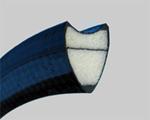 Option 2: Reynolds KOM
The lightest rims currently on the market are just over 220gr. Very strong as any parts made by the american company, they're unfortunately unavailable as retail part. It means that one must buy a wheelset, unbuild it in order to custom rebuild it. But still, while searching well it's possible to find some…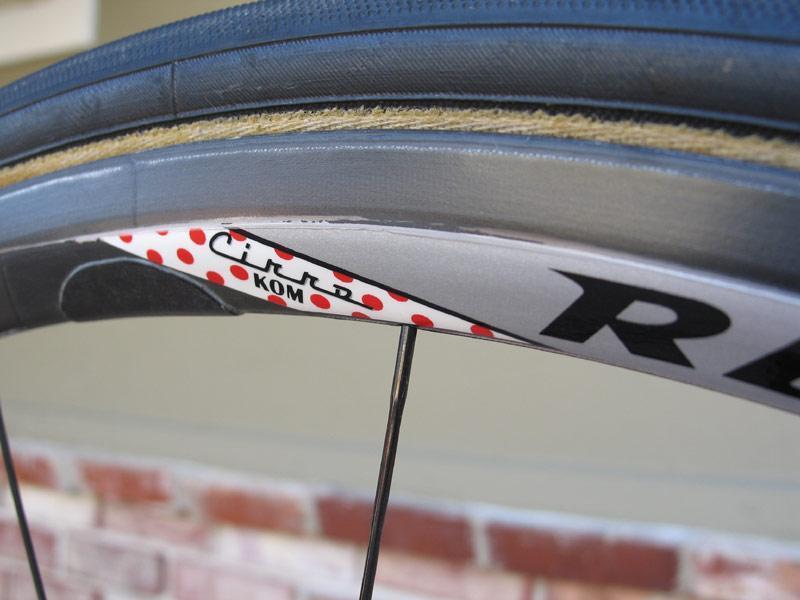 ---
Front hub:


Option 1: B-T-P Prototype

The first possibility is the B-T-P hub that was for example used on the 817gr wheelset presented in August. The availability is harder than the others hubs. It weights just 38gr, it's definitely a good solution (42gr on the picture after a small modification)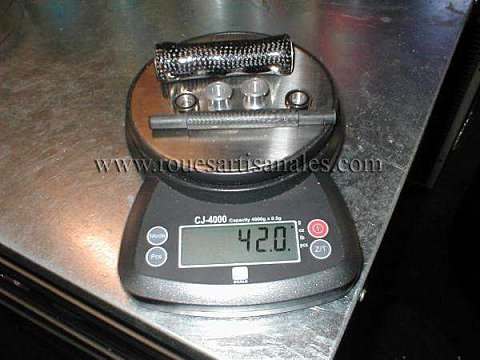 Option 2: TUNE Mig 45
The latest TUNE front hub is minimalist. Just 48gr thanks to a carbon axle and two ceramic bearings, it has got rubber lips labyrinth seals and dust caps. It's only avalaible for straight head spokes.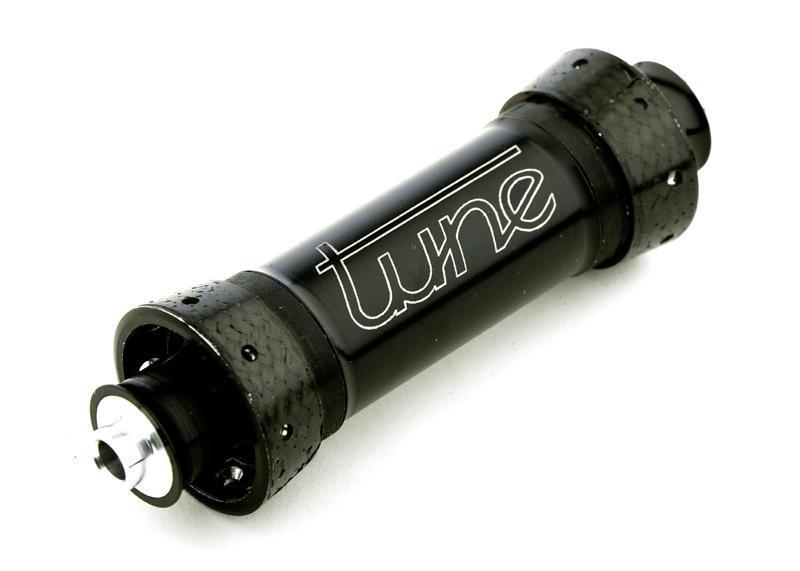 Option 3: B-T-P 50gr
The third solution is to go to the old B-T-P hub that is certainly still available and weights 50gr. The geometry looks like the TUNE Mig70, moreover the externals nuts are almost identicals.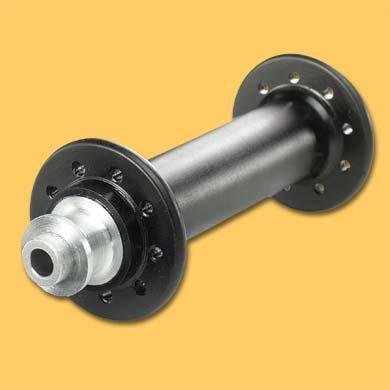 Option 4: EXTRALITE Ultra front
A bit heavier than the ones presented over, it has the advantage to be built on a 17mm axle. It should theorically be sturdier for 62gr.

---
Rear hub


Option 1: TUNE Mag 150

The all new TUNE rear hub is the lightest one ever sold. A CNC machined 7075 T6 aluminium body, a carbon axle, four ceramic bearings, a titanium freewheel mechanism and a drilled 7075 T6 rotor brings this part at only 156gr. It has got the same seals as the Mig 45.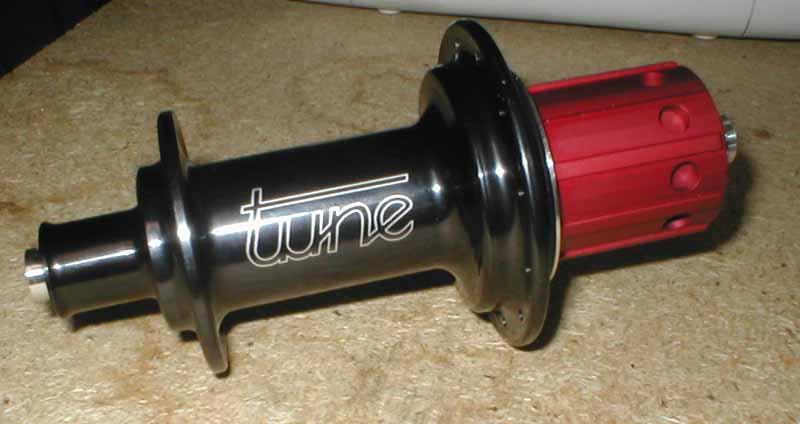 Option 2: EXTRALITE Ultra Rear SR
EXTRALITE Ultra Rear SR stayed the lightest rear hub for a while, almost one year. Built upon multishaped over-sized 17-20mm axle, it has got titanium pawls that have 30 differents engaging positions. 162gr for this hub with classic bearings.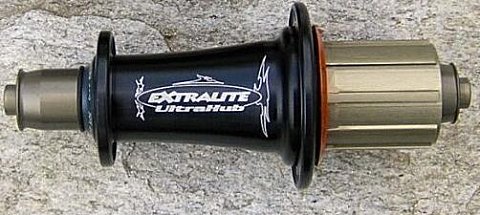 Option 3: TUNE Mag160
Similars characteristics with the Mag 150, there's still a few differences. The rotor isn't drilled, its ceramic bearings are only hybrids and it's not hand reworked to save the last gramms. Around 165gr for this component but usually it's around 170gr.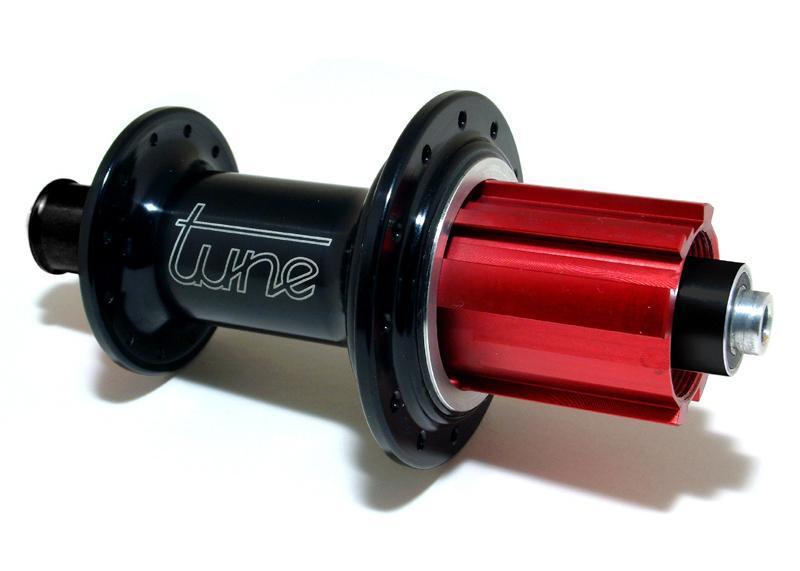 ---
Spokes


Option 1: MARWI USA titanium

These spokes are hard to get in Europe. It's too bad because they're amongst the lightest at the moment. Multiples shapes, differents colors, the weights depends on the size of course. Unfortunately the company doesn't give any more informations. But still, Fairwheelbikes got these spokes around 4,2gr a spoke for the 817gr project.
Option 2: PILLAR PST TB aero 1422 titanium
Claimed to be 3gr a spoke in 264mm, they're certainly the lightest. Sadly, one thousand spokes have to be order at a time to get them. It's definitively not the best solution for customs builds.
Option 3: PILLAR PST TB aero 1430 titane
Heavier than its little brother the 1422, they are much more aero, they will be perfect for high profile wheels.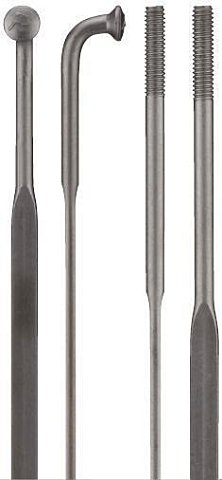 Option 4: Sapim Cx-ray inox
Certainly the most known spokes, its qualities have been well proven. Around 4.8gr per spoke. It's made out of inox in a bladed section.

Comparison PILLAR PST TB 1422 and Cx-RAY: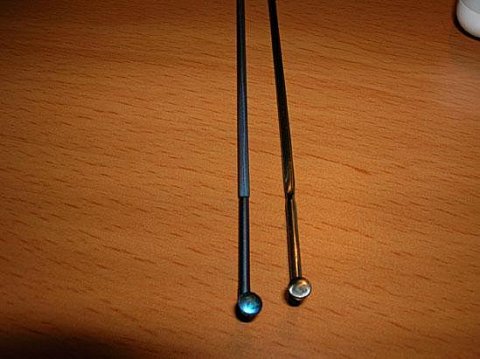 Comparison PILLAR PST TB 1422 and 1430:
---
Nipples


Option 1: Carbon nipples

Hard to get, they should be more common in some years. Able to be tightened at 140kg, they were used for the 817gr project. They save just 3gr for 44 spokes compared to classic alloy nipples. It's really an ultimate solution.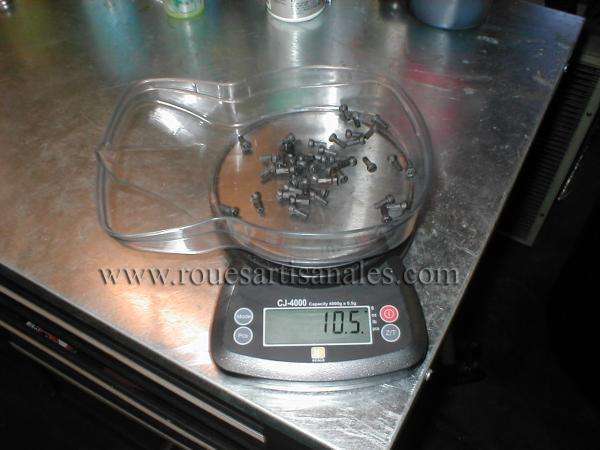 Option 2: DT alloy
Nowaday as used as the brass ones, they resist at a 140kg tension with goods tools and well oiled threads. Around 0.3gr a nipple. Avalaible in any colours.