We spoke about Michelin Pro3 Race clinchers all the summer. Their performances seem exceptionnal and are even higher than the Pro2 which were already among the most
performant tires. The cornering grip is increased of 27% and the rolling resistance is reduced. According to the statistics (more than 1 million kilometers), a flat might happen every
5700km while the tire life is 3500km. In short, it is almost not possible to have a flat with them!

This tire is unfortunately available from March 08 for retailers, while it is already distributed on complete bikes. That's why some persons sell them on eBays, long before the official
release. Jeffrey is among them: he couldn't wait to buy a set. For him, those are the ideal tires.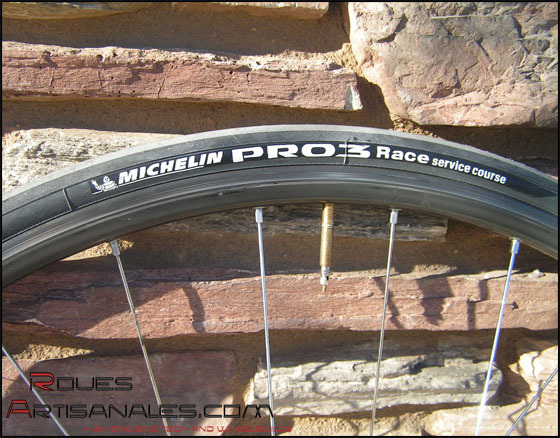 In term of weight, the Pro 3 Race Service Course is quite good since it is only 200g. Certainly the future reference!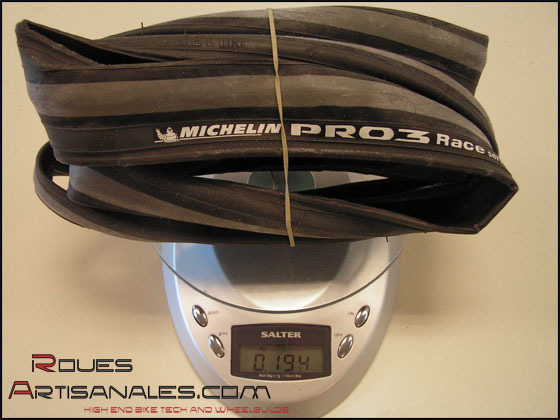 Previous Roues Artisanales articles: