Beside the AX-Lightness and Ingenu products, a couple of manufacturers unveiled their latest works. It's all about wheels, cranksets and frames plus some miscellaneous
parts.

AX-Lightness SL products

First of all, let's focus on the AX-Lightness SL series: Sebastian Roth (the 3.6
Scott), the kind of the tuning, already has his SL Zeus stem and Uranos handlebar. His stem shows up at a mere 56.4g and the handlebar at 111.6g. Axel Schnura and his team made those
items with very high quality uni-directionnal carbon fibre to reach both a very low weight and a good stiffness and strength: the manufacturing process is similar to the TLO handlebar from
Schmolke. Extremely high-quality prepregs are used in addition of those expensive fibres, it makes the parts rare and awesome…

08 Ax-Lightness range will include this SL range:
– 75g set of Orion brakes
– 65g – 280mm – 31.6mm Europe seatpost
– 111g – 420mm Uranos handlbar
– 55g – 110mm Zeus stem
– sub 50g saddle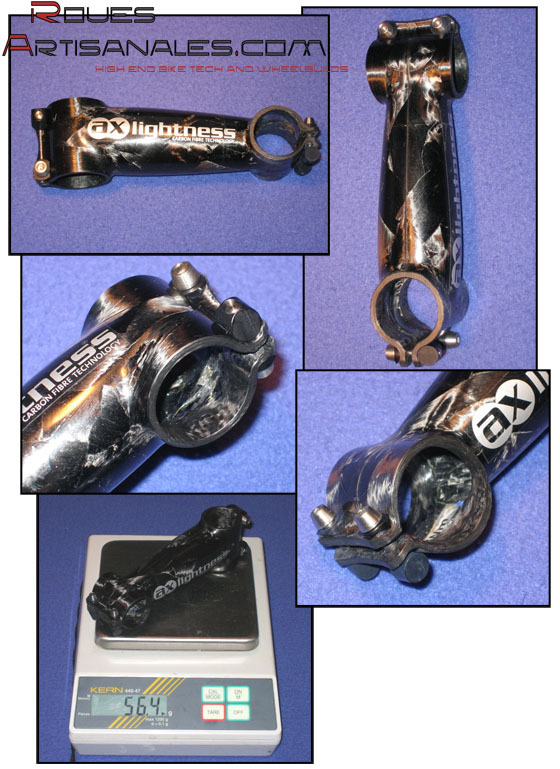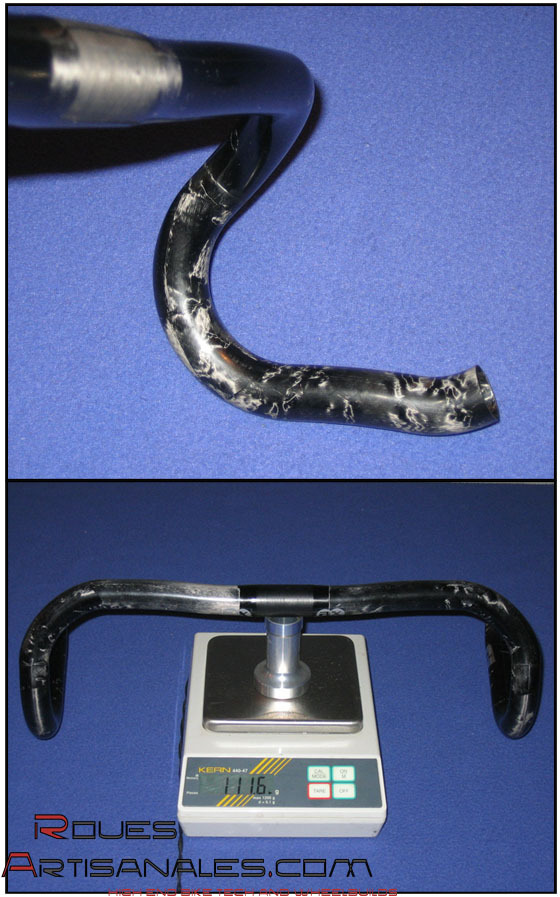 Ok now let's see what's new for the other manufacturers, the « more classic » ones. Mythic Carbon is a french company specialized in the making of carbon fibre products. They unveiled
their very lightcrankset at the french show « Mondial du deux roues » but for some reasons we missed it!
In short, it's 515g (BB included), 730 euros, available from the end of the year and entirely made in France.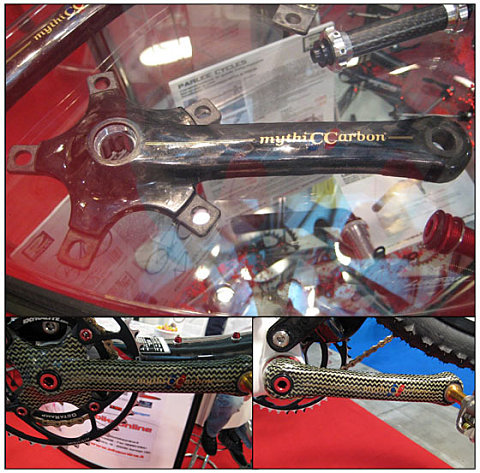 Photo ©: Nils – Lew Racing / Fairwheelbikes
WR compositi
is an italian brand that offers cheap and nice carbon components. They came up this year at Milan's show with a set
of FXX carbon wheels. 18-24 spokes, carbon rims and hubs, 1280g. The rear hub features a very big shell, is there an engine hidden inside?!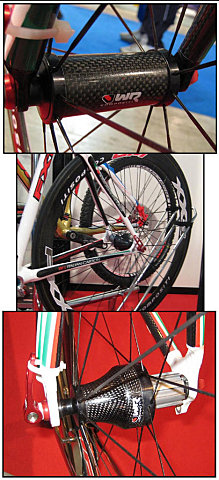 Photo ©: Nils – Lew Racing / Fairwheelbikes

With 40 years of experience in car, motorbike racing and tuning, O.Z Racing extends its action field and seems interested in bicycle wheels this year. Their wheels somewhat follow the
car rim design with weirdly shaped spokes. Hitting the scale with 1220g, O.Z made them as aerodynamic as possible: 50mm deep, 21mm of width, and 4 double carbon spokes.
The finish is the 3K fibre, the spokes are made out of kevlar/UD fibre.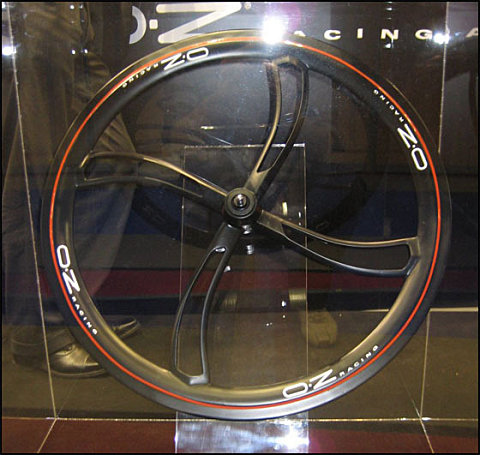 Photo ©: Nils – Lew Racing / Fairwheelbikes