Shimano finally has announced the release date of their much talked about 50mm deep carbon wheels. Public availability is planned for August 2006. The WH 7801 Carbon 50mm have been in use for over a year by various Shimano sponsored Pro Tour teams, that have requested aero wheels for flat races. For additional information see previous related article; LINK.
Claimed weight is 1500gr with 16 front spokes and 20 rear spokes. The rim will only be available in a tubular version and the rear hub will exclusively be Shimano 10s compatible.
These wheels have already received a design Oscar by iF International forum design in Germany.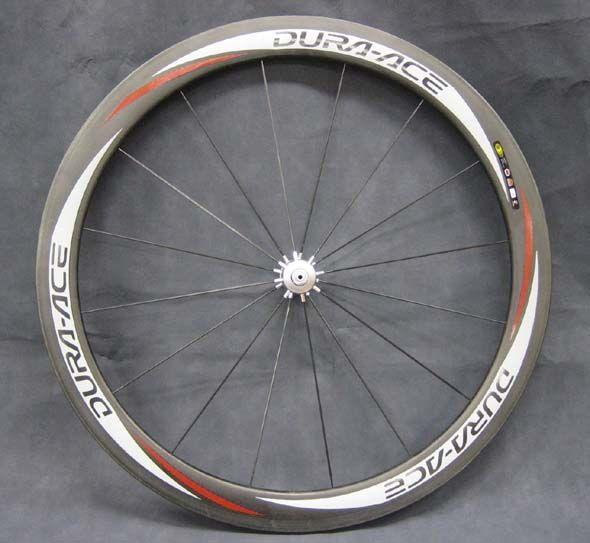 Source: Shimano.