This summer we have been happy to test some carbon fibre chainrings made by Fibre-Lyte. This british company has worked on some carbon jockey wheels lately and we are proud to unveil them as exclusivity… and already tested!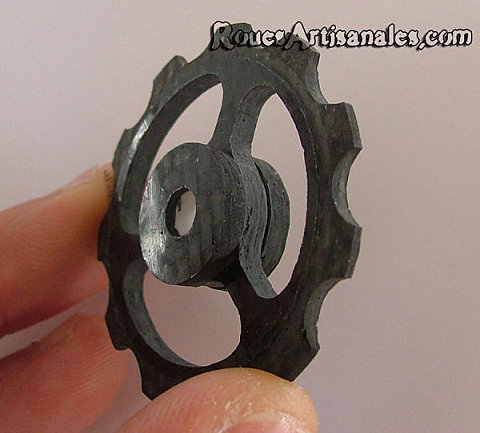 They do not use micro bearings (as others companies do) that could easily fail after some hundreds kilometers but rather ceramic bush that provides low friction to save as much energy as possible. These carbon pulleys require a drop of oil on the bush to give their best.
At this point, I could only do slightly more than 1.000 km on them since I had to stop the bike for a few time because of the end of the season. So far, I didn't meet any problem for these 8gr tiny parts. They worked perfectly and I couldn't notice any difference in shifting between Campa stock ones and these ones.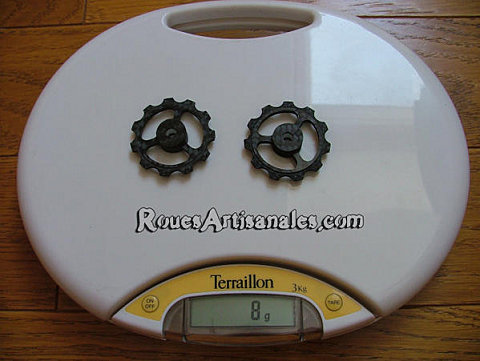 They will be sold in a few differents versions, one with 3 straight spokes, another one with 3 aero spokes, one with 4 aero spokes and also a solid aero one for TT! 🙂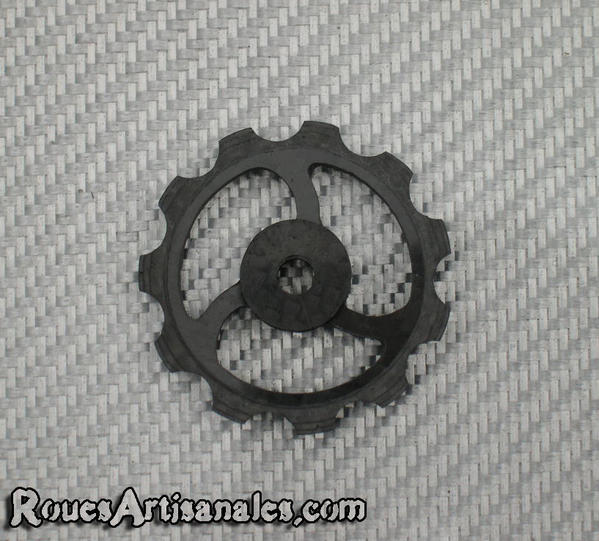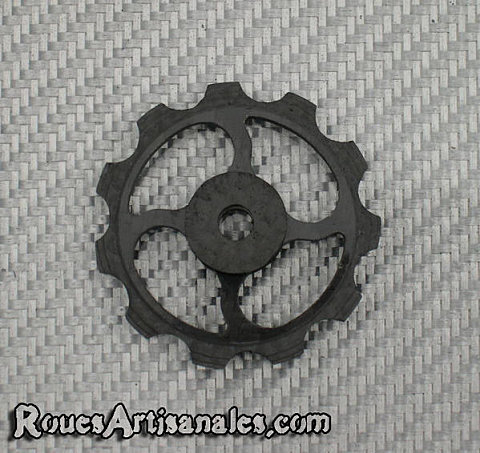 The jockey wheels can be easily disassembled since we just have to place a thin tool between the wheel and the non-moving part.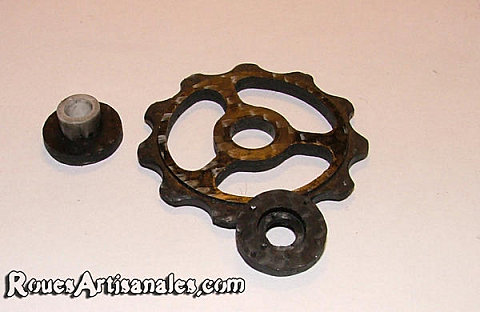 Prototype version