The last year, Corima have released two new products. The first one was the Turbospoke wheel and the second was the Aéro rim using a new 12K carbon weave.
For 2007, Corima has let the Astana riders using wheels spinning on new hubs made out of carbon this time. The fiber is similar to the Aéro rim and so we hope the weight will be lower as well.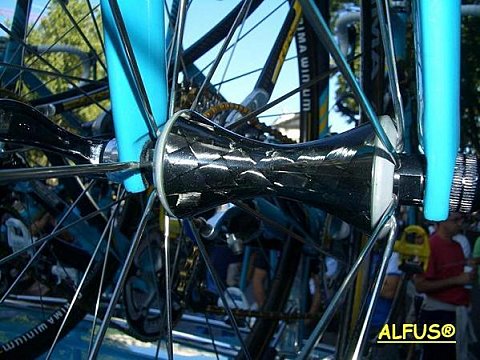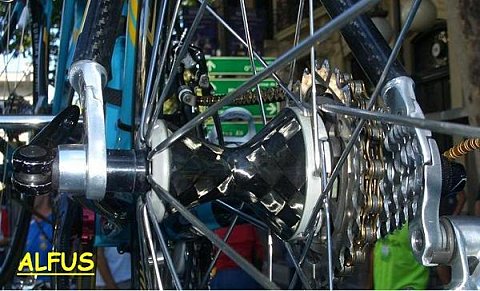 Thanks to ALFUS again for the pictures from the Vuelta.
Beside, Corima will present soon a Cyclocross wheelset based upon Winium rims. Nothing really new behind these new wheels but they may be reinforced to be strong enough for the Cross.
EDIT: Here are the pictures of the new Cyclo-cross wheels thanks to Antoine:
The Cross wheels are indeed based upon Winium rims but with external nipples to make the truing procedure easier. The front wheel has 18 round spokes while the rear one has got 24 of them.