Ax-Lightness

Ax did not hold a booth this year, but their rims were visible on several other booth.
The 42mm version – 255g was featured on the special edition of Jan Ullrich's bike on Ghost booth. The 25mm version – 200g was visible on Tune's booth, with Mig45/Mag90 hubs: 730g. Beside the road rims, we also spotted MTB rims!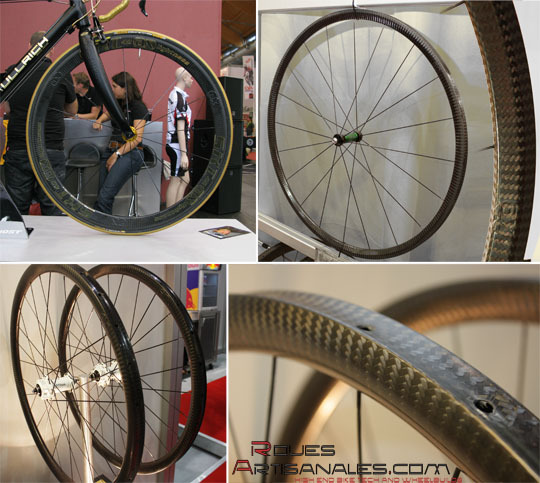 Click to enlarge
Ghost
Jan Ullrich's machine featured on Ghost booth is the Grand Tour edition. It is equipped with the most exclusive manufacturers: Ax-Lightness for the fork, new version please, brakes, saddle, seat post, 42mm rims, stem, handlebars, Dura-Ace crankset.

Cinelli
White and blue where the most viewed colors on Cinelli's booth. Beside the usual RAM stem/handlebars combo, we also spotted these beautiful frames, with the french colors!!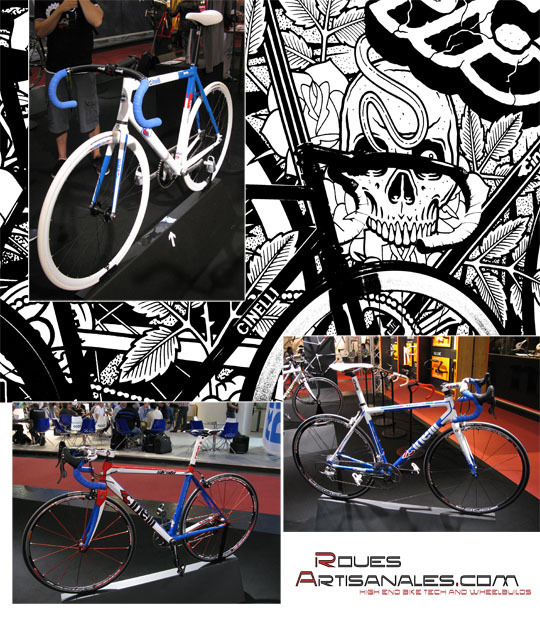 Canyon
At canyon, there were no new product, except the new color for the high end model: a touch of green which gives the frame a bit of exotism.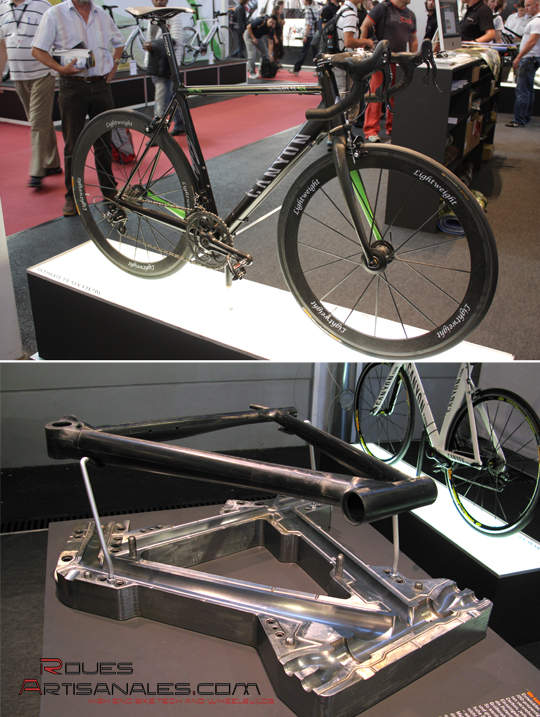 Colnago
Light, sober and bling-bling, most aspects of the bikes were visible on their booth. A light building at 4.8kg, the very sober Master 55th at 7.1kg, and the bling-bling Ferrari bikes!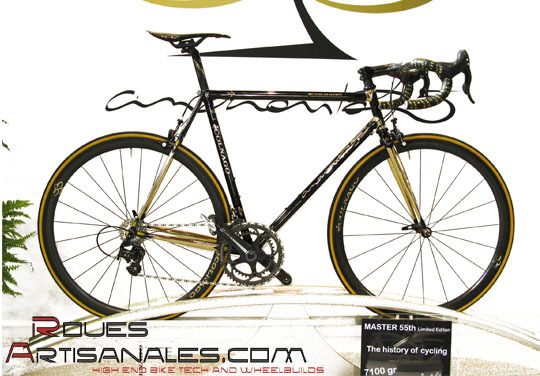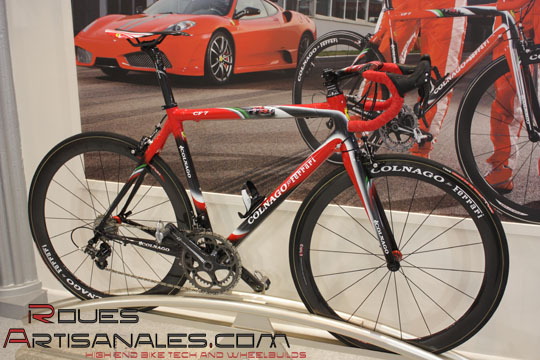 Taiwanese booths
Here are a couple of asian products we liked when passing at some of their booths:
Deddaciai
The Temerario is new at Deda. It is a more or less standard carbon frame, but it features titanium seat stays.