After multiple researches to find some pictures about the new Scott 2007 range, I could finally find some on JulMTB forum. Jeff from Starbike share with us some spy shots of the new Addict LTD.
The range is changed but the CR1 will still exists and will be cheaper at 1700€ for the frame.
The Addict LTD frame is super light with only 790gr claimed in medium size (54) with integrated seatpost.
Three differents versions and a limited one will be produced, the version with standard seatpost has been weighted and hit the scale with 815gr in size 56 with 4 bottle cages screws and a seat collar. The fork claimed to be 290gr is actually close to 304gr.
The frames are now all carbon and don't use alloy anymore around the headtube or the dropouts as the current CR1. The front triangle is made in one piece and Scott has patented the IMP (integrated molding process). We're currently lacking informations about this process but we will know more soon.
The Addict range geometry is new while the CR1 one stay unchanged.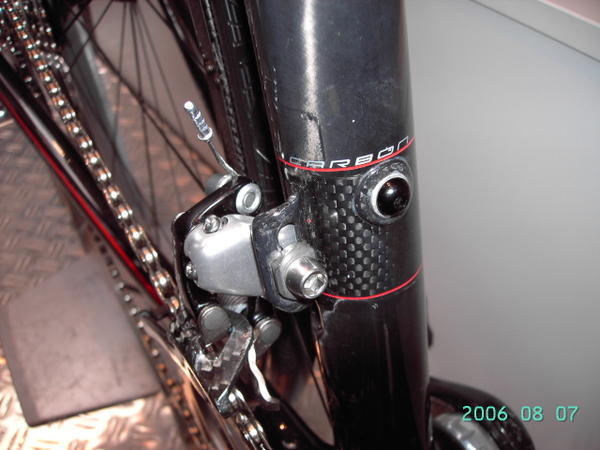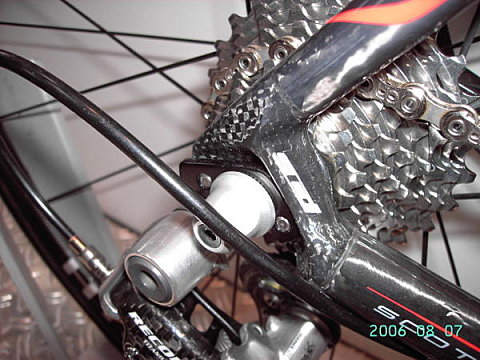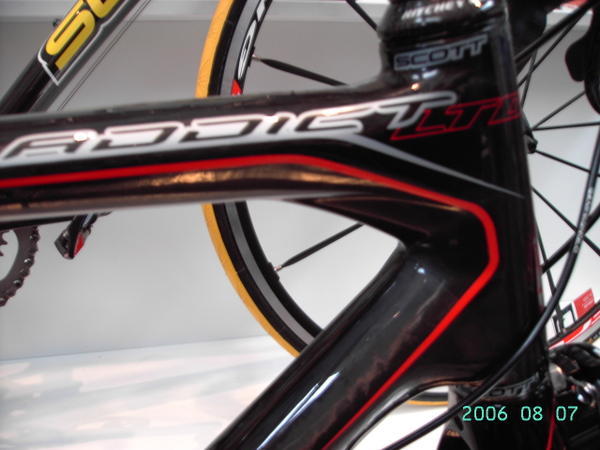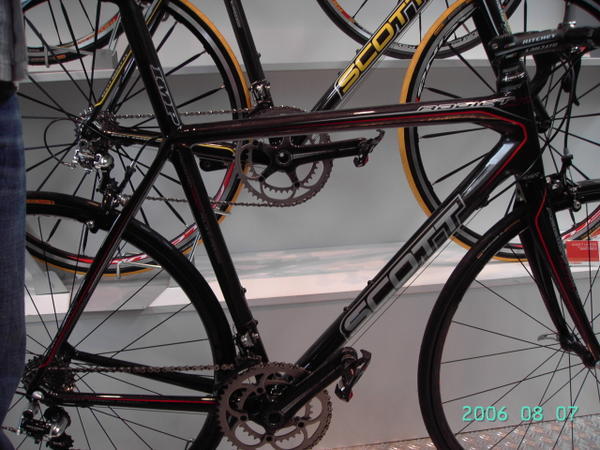 Informations: Julmtb
Fairwheelbikes
Fiets