Rotor
Rotor released a new stem compatible with shallow 25.4 mm standard diameters handlebars. It is available through AlternativSport
which also distributes ISM saddles.
This stem is road and MTB compatible, it still features the differenciated threads screws, and it comes in three different lengths: 90mm, 105mm, and 120mm. Of course this item is reversible, so one can mount it as a +6° or -6° stem. The spanish manufacturer also claims weights between 82 and 94g depending on the length. The price is in the 130 euros range.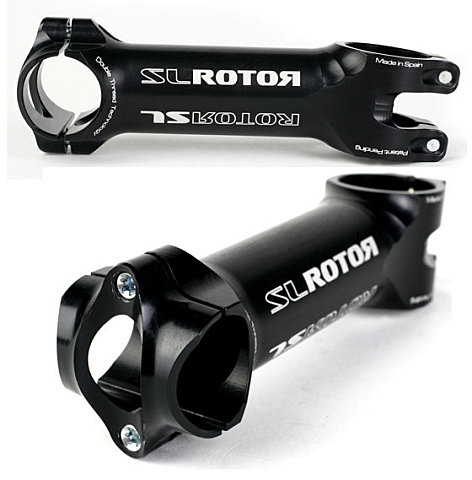 FSA
Since months, FSA works on an 11s groupset. Internet websites, magasines spoke about it, but FSA didn't share any information about it during the Eurobike. But, the patents regarding this new groupset have been seen on internet some weeks ago. here they are below…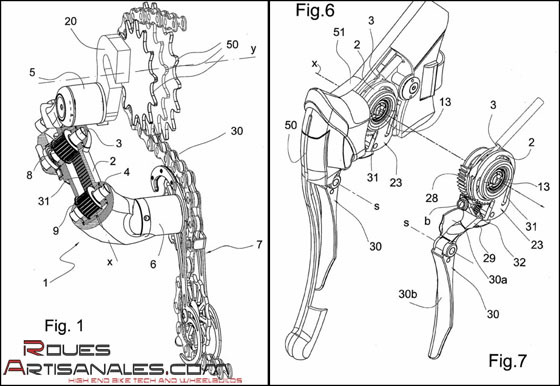 The geometry of the derailleur and the way it works seems all new. The derailleur is equipped with a system of gear instead of the normal parallelogramm. Regarding the shifters, the cable pulling system is performed in the axle of the shifter, while every shifters of the current manufacturers have their cables pulled in the perpendicular axis. The shifting direction will probably be different from what we are used to with Shimano, Campagnolo, Sram and Microshift.