The first pictures of the 2007 XTR group have been shown on the internet one day before the official release date. I let you discover the pictures;
[Update 31/03/2006]; Feel free to download the PDF file with every officials informations;
---
Rear derailleur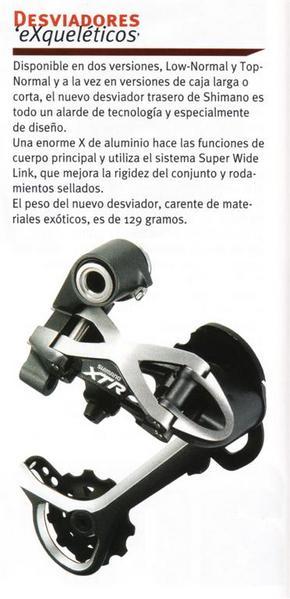 Notice the nice 129gr!!! (Typing error or not…?)
---
Rapidfire and rapidfire plus shifters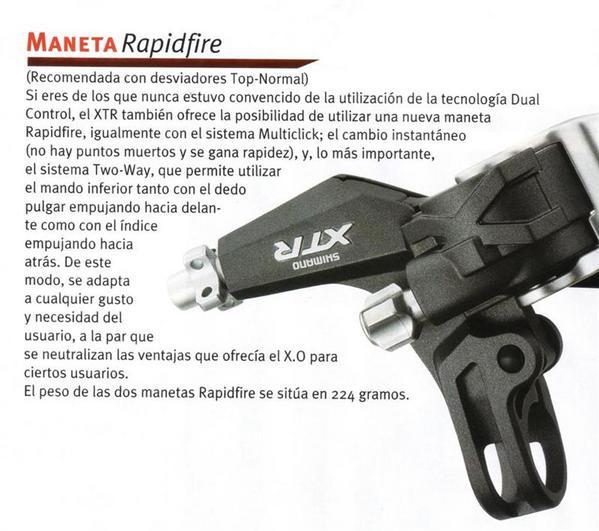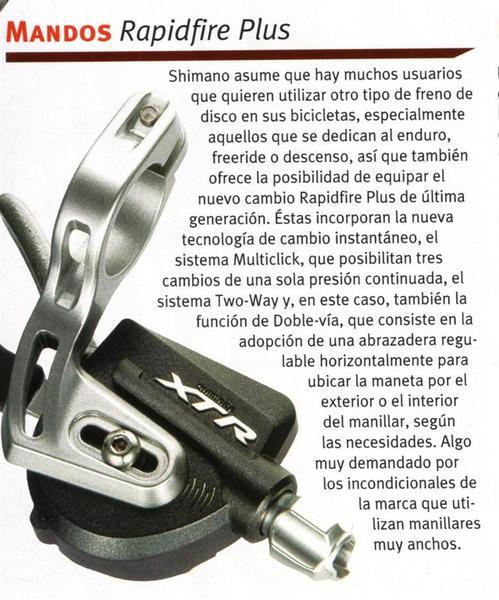 Rapidfire design has been modified since the release index lever is as well accessible to the thumbs. It is possible to pull or release enough cable with one lever push to jump three cogs if wanted.
---
Dual control shifters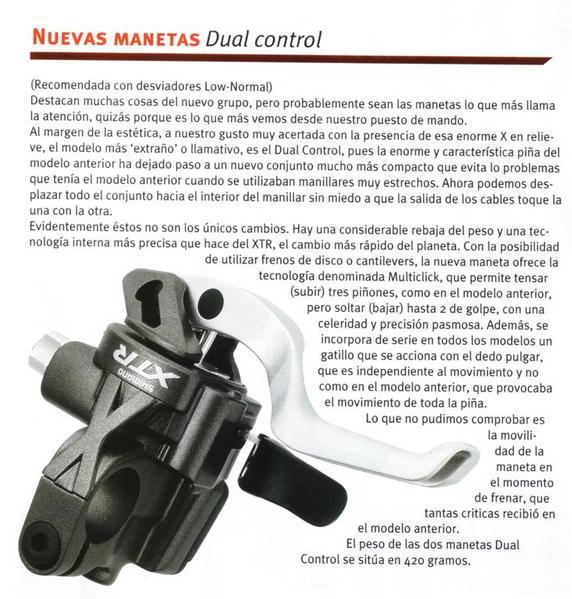 ---
Wheels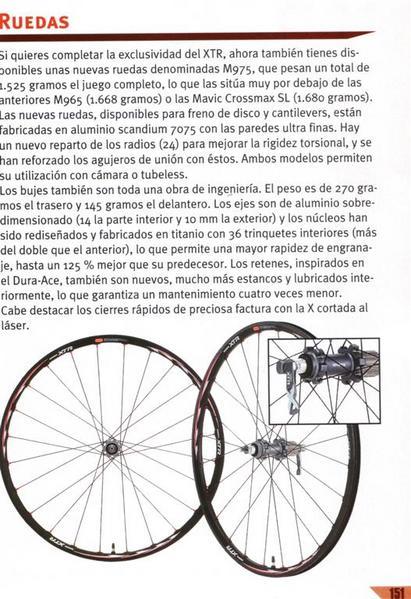 Wheels are 187gr lighter thanthe old version thanks to a titanium freewheel body. Rear hub has 36 engaging positions while the rims are made out of Scandium and the axles are alloy 7075.


---
Cassette
The four superior sprockets are made out of titanium, the others ones are alloy. The cogs standing together are linked by alloy spiders. Final weight is 226gr.


---
Pedals
First impressions about new design material are always bad. Let's wait some weeks to judge objectively the aesthetic of the group.
The others parts will be revealed in some weeks, we've been embargoed for the disc brakes, V-brakes and the brake levers until May the first. the new crankset will be shown the first of June.
Source: ForoMTB.com