Specialized internally routed for SRM
The guys from SRM Power meters have been working on a completely internally wired and sensored Specialized S-Works Tarmac SL for SRM (is Levi Leipheimer riding this one?).
It's not the first time SRM does this kind of job: on my visit to the T-Mobile camp during last years Tour de France I saw Tobias Steinhausers bike, wired like this.
With this Specialized for the first time such a frameset will be available to the public. My contact at SRM couldn't tell a release date yet. On demand SRM can even do internal cable routing on every frame you deliver them: it is done at their place in Germany and told to be quite expensive.
I have info on other frame builders working themselves on frames with SRM cable routing, to be presented by the end of the summer.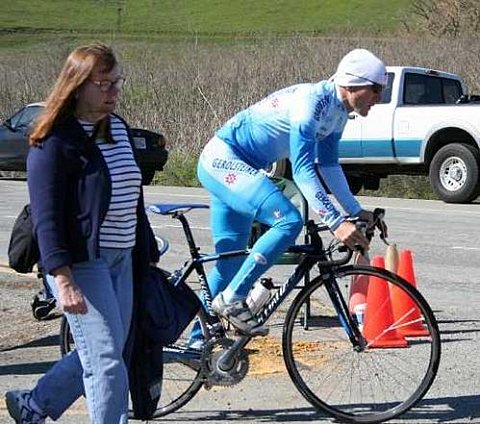 photo Leipheimer during the Amgen Tour de Californie, thanks to airsoft 510 from
WeightWeenies
T-Mobiles Markus Burghardt was on an SRM adapted Giant in the Omloop Het Volk. The speed sensor is integrated in the left chain stay (see white dot), and the cable goes through the bracket area to pass to the downtube. It comes out of the frame near the head tube.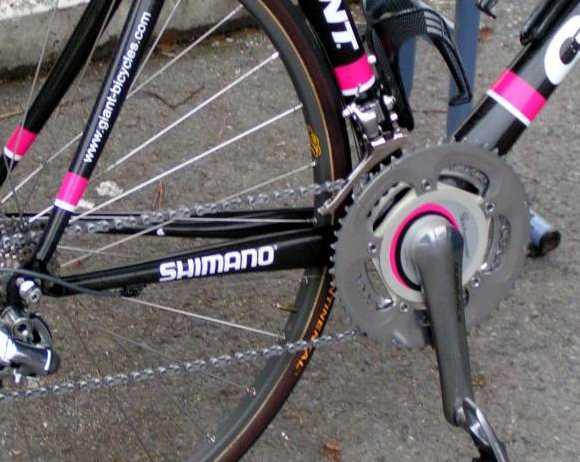 photo bike Burghardt in Kuurne-Bruxelles-Kuurne, thx to brecht from
WeightWeenies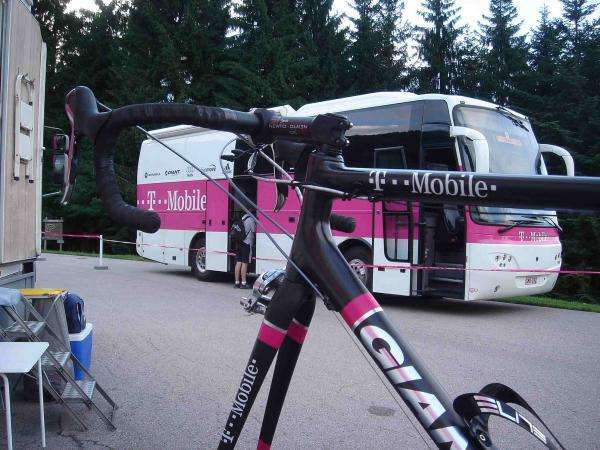 ---
Dura-Ace SRM compact version
FSA SRM non compact
SRM has informed Roues Artisanales on the availability of the Dura-Ace SRM in a compact version with 50/34 chainrings now.
The FSA SRM, used by CSC et Cofidis, was originaly made in 130 BCD for the outer chainring and 110 BC for the inner one. Thus one could use a compact inner chainring. Now a non compact version of this crankset is available.
Info: SRM