For most people, high range Ksyrium models are synonym of fast and easy accelerations. However while weighting a rim and some spokes, we can notice the placebo effect of wheels nicer than light.
The rim is indeed quite heavy compared for example to American Classic, Alex ones or even compared to the Open Pro from the same brand.
---
Rear rim: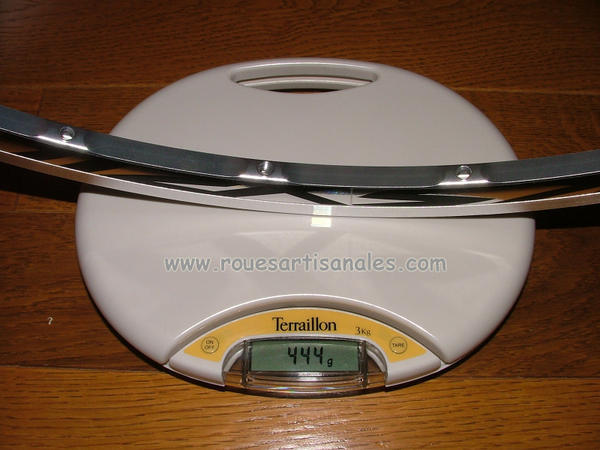 ---
Right side spokes with nipples: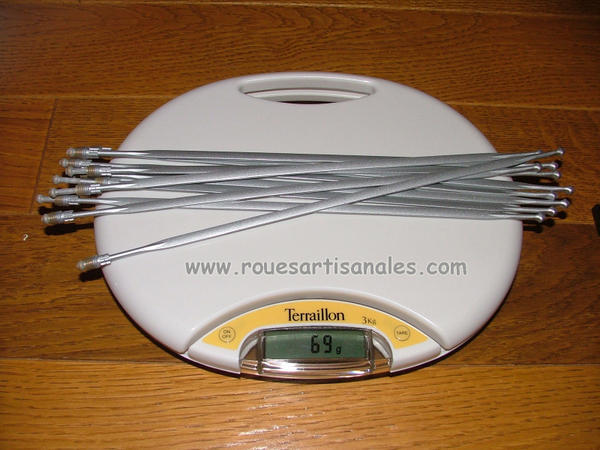 ---
Left side spokes with nipples: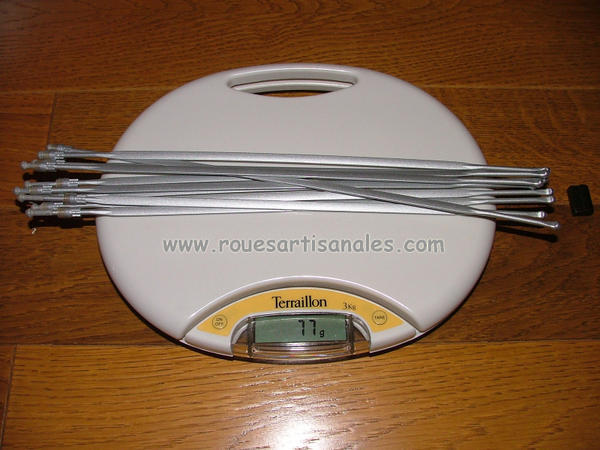 ---
One musn't forget that the heavy rim has some advantages. There's no need of rim tape, an aluminium alloy make them light and solid on specification sheets and the rim is said very resistant to fatigue stress thanks to the Fore concept. But still, the spokes are known as being low resistant to fatigue stress so it's not really coherent on this point!
Total wheelset weight is claimed to be 1485gr but it's in reality a bit over 1600gr. Yet there was a 1200gr Ksyrium wheelset for Lance Armstrong a few years ago…
Go go go Mavic! When will we see carbon Ksyriums???