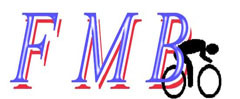 The knowhow, the seriousness and the quality of the François Marie's handmade tubular
production hold our attention.
We suggest the Strada high quality road tubulars, providing high performances and superb ride quality.
Ridden by more and more pro riders at each race, we offer them to match our handbuilt wheels. They are available too as a spare part if you are in a hurry: you can avoid the artisan's
delay. Beside this, these tubulars are mounted on a rim in a dark and dry place to age ideally.
Their specifications are very attractive:
– Cotton casing for the softness, the lightness and the resistance
– Latex inner tube for the comfort and the resistance
– Very dense center thread for the grip and a low rolling resistance, herringbone side thread for optimal cornering performance
– Very fair weight: more or less 250g
– Available in 20 and 22mm for front and rear wheels
€69,90 per tubular