We wrote some lines about Sebastian Roth Scott Addict SL, just after the Eurobike. His machine hit the scale with 3610g. Pretty
light… and this, with no real concession. Today he comes back with his Challenge 700 by Lightweight. He tuned them to reach an amazing weight. From an original 759,6g, they now come after the
modification in at 721,3g. It makes them even lighter than the full boron Lew… the war is raging!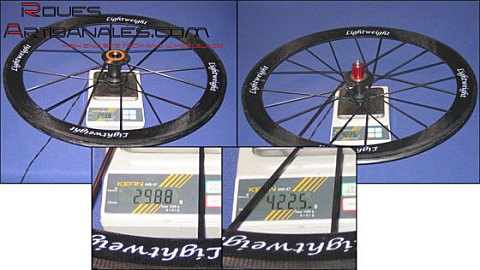 The modifications concern the following points:
Front
– Carbon fibre axle coming from a Tune Mig 45 hub, special end caps. The original axle was in alloy.
– Full ceramic bearings
Rear
– Full ceramic external bearings
– Hybrid central Tune specific/patented bearing: steel races, ceramic balls
– Titanium pawls/teeth
We obviously can ask who takes profit of this war. First, the manufacturer itself benefit of a good brand image thanks to these technological cases projects. The sales are probably boosted and
annoy the competitors. Do you think Mavic would have released its CCU if the Lightweight would not be sold this much?
Second, it is beneficial for the final customer in the long term. Indeed, these projects force the engineers to invent and find efficient and light solutions. If satisfying, the breakthrough are
used, in general, for the « mass-produced » wheels later.

Front wheel carbone axle and ceramic bearings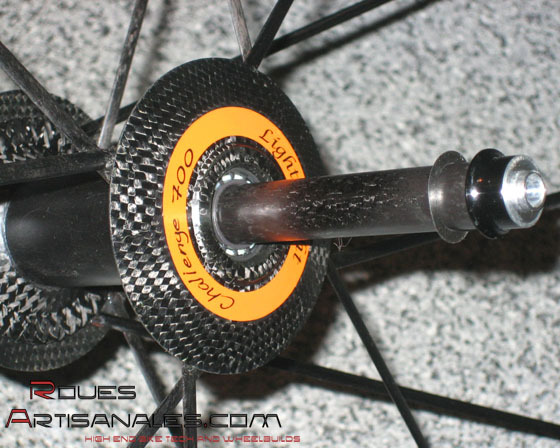 Full ceramic bearings