Interbike has opened its doors in Las Vegas. This show is similar to Eurobike in Germany but with some major differences in the brands showing their latest innovations.
Let's start with the most important news in terms of advanced composites.
LEW
Although their booth is small, they have the lightest wheelset ever… it is 736.4g for the full boron set. Amazing! These jewels are yours to buy for
$US15,000
These wheels feature the rims we reviewed a couple of days
ago and the replaceable spokes. According to the manufacturer, those are not made just for show and are really rideable! If you don't know about these wheels yet, have a look at this link.
There are some changes to the Pro VT1: while the standard version still weights 880g and retails for US$5995, you can upgrade to a Tune mechanism for an additional US$1000 and save 30g. This brings
the Shimano or Campagnolo wheelsets in at a mere 850g. This full boron carbon wheelset is equipped with the Tune body.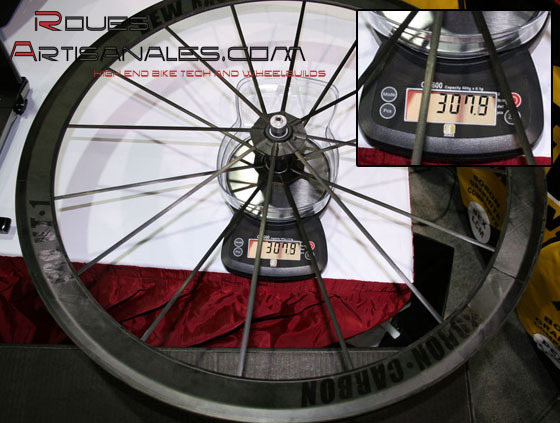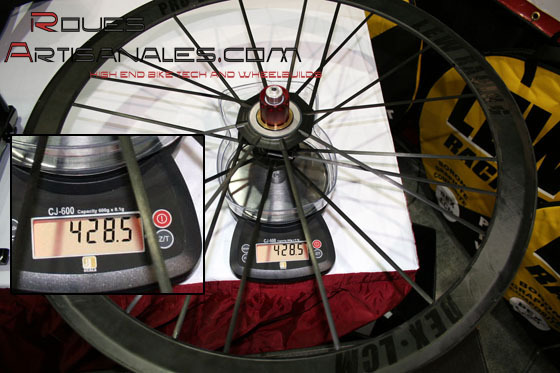 Here is the famous Storck Fascenario 0.7 frame Cycling Plus Magasine reviewed for October 2007.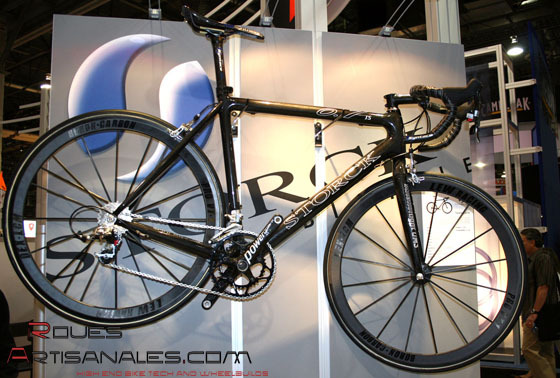 We should have started by the booth but we thought the wheels themselves were more interesting!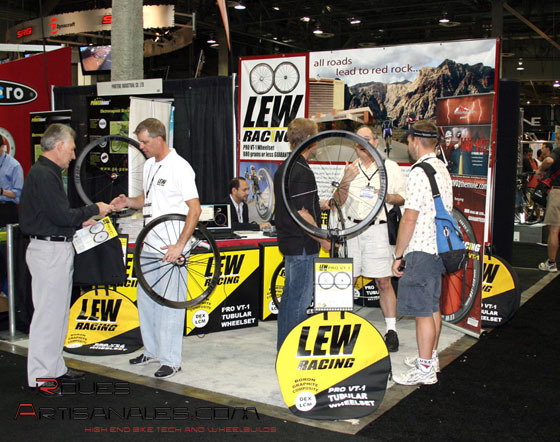 nti_bug_fck