TANGENTE tires
Beside the dimpled hubs we spoke about in these articles (1, 2, 3 ), Zipp has worked as well on tires which will save from 1 to 3 Watts compared to the faster tires available according to their own tests.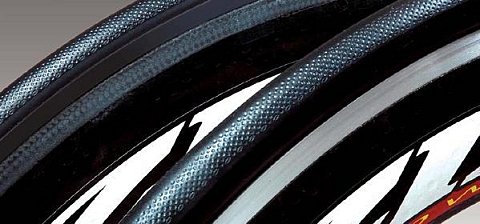 The clinchers or tubulars come from Vittoria and are based upon the Corsa CX with 290TPI, they are dimpled and their size is 21mm. They are the result of a 14 months collaboration with the italian tire maker.
The gain of 3 Watts maximum is got with the rims of the 404 or 808 wheelsets, it goes down to 2 Watts with the 303 depending on the angle the wind arrive on the tire/rim couple of course. Zipp claims that one can save some power while using these tires with any rim.

According to Josh, Zipp engineer, " the dimples add essentially no stress into the thread […] so the predicted wear and crack resistance with the age of the tire was dramatically decreased"

The tested tires proved a good grip on both dry and wet roads, synonym of a perfect race tire. they are said to be available from October the first.
Not yet informations regarding the rolling resistance but they will certainly be close to the Corsa CX tested HERE as among the best.


ZEDTECH program

Zipp seems to be a little inspired in custom hand craft wheels and launches for 2007 a custom wheels program.
Thus, many hubs, rims and nipples will be available.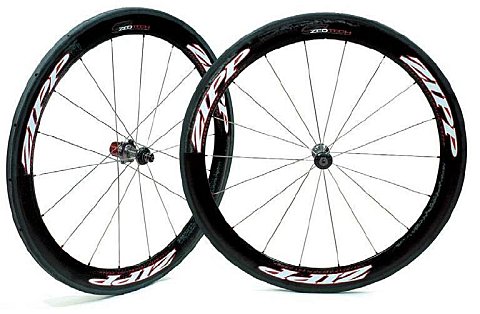 You will be able to choose between the classic hubs or the dimpled ones, in silver, black or grey anodized colors, the ceramic bearings can be used if you want according to your budget and your ambitions.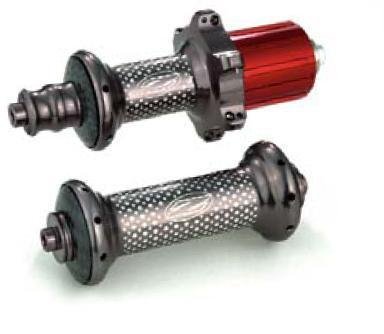 Four differents Zipp logos on the rims and the spoke cross can be chosen too.
Two extra kind of rims are offered, the SL which are enlightened and the SS reinforced. There will have five differents nipples colors to have an only pair of wheels.