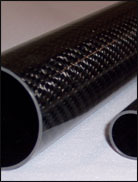 Specialized in composite materials, Edge Composites proposes tubes and components for several applications fields such as the automotive, the aviation, cycling, sailing, motorbike racing and
medical.
Parlee, RueGamer or Crumpton frames, to mention the most famous ones, use tubes from this American company: the quality and performance is
obvious.
Lately, Jason Schiers and Kevin Nelson, behind the brand, designed rims with the intention of adressing the common downfalls of carbon rims which are
typically durability, uneven low spoke tension, spoke failure, aesthetics etc… The result is two models, a 38mm versatile rim and a 68mm aero rim, both offered in two versions: the
1st is made of unidirectionnal carbon fibre and is super light, while the 2nd is woven 3K, and is sturdier and stiffer. They all can
withstand up to 1700N of spoke tension which is almost 170kg! Actually, it is even possible to exceed this limit but the rim sidewalls begin to deform which won't be good for the
durability.
How such high spoke tensions are possible with carbon rims? Zipp rims, for example can't withstand more than 100kg!
While 95% of the manufacturers simply drill the rim, Edge rims' spoke holes are molded, to associate lightness thanks to the low thickness and resistance thanks to the continuous fibres.
The moulding is optimized for polyaxis, hidden nipples bringing a straight spoke line for reliability and even spoke tensions.
About the braking, the surface is machinned for a better brake pad grip.
The following table summarizes the rims specifications:
| | | | | | | | |
| --- | --- | --- | --- | --- | --- | --- | --- |
| Model | Finish | Height | Width | Weight | Max. tension | Drillings | Prices |
| 1.38 | UD | 38mm | 22mm | 270g | 1700N | 18, 20, 24, 28 | US$800 |
| 2.38 | 3K | 38mm | 22mm | 330g | 1700N | 18, 20, 24, 28 | US$685 |
| 1.68 | UD | 68mm | 22mm | 330g | 1700N | 18, 20, 24, 28 | US$850 |
| 2.68 | 3K | 68mm | 22mm | 410g | 1700N | 18, 20, 24, 28 | US$735 |
Track and cyclo-cross versions are offered too.
The rims are at this time, only available in tubular version. For the new year, the clincher version will be added to the range. The 38mm rim will be about 410g and the maximal tire
pressure is up to12 bars (170psi)…!
Beside these, a flat rim, a disc wheel and MTB rims will be offered, still for 2008.


1.68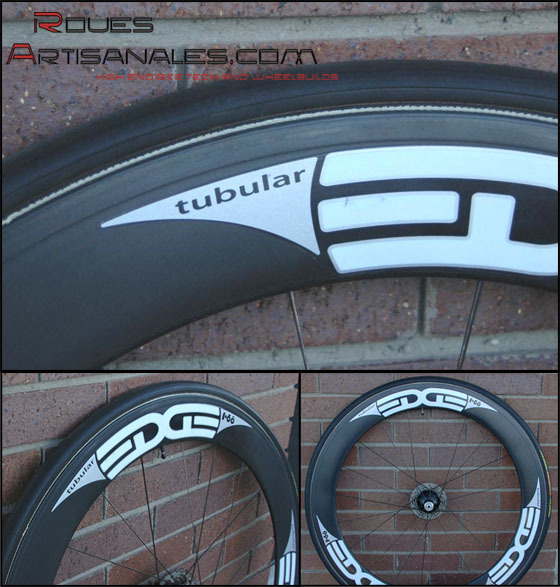 1.38 and 2.38 Finish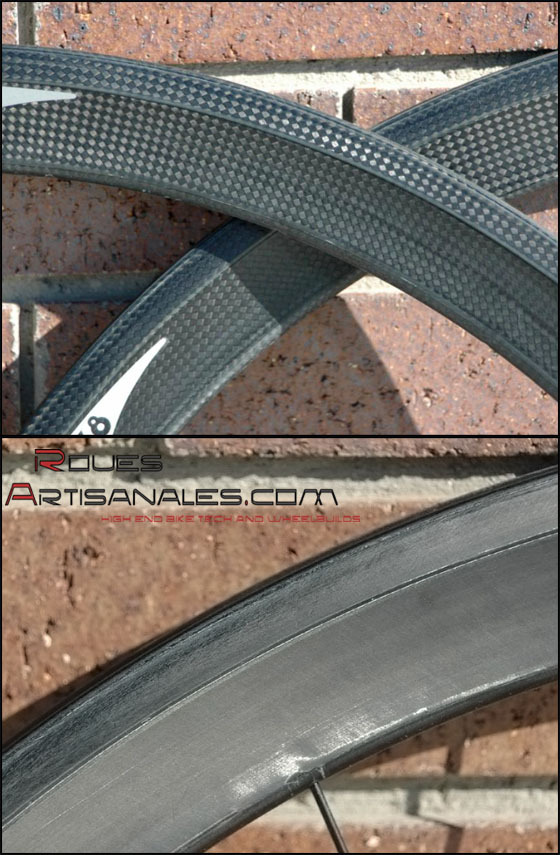 2.68 rim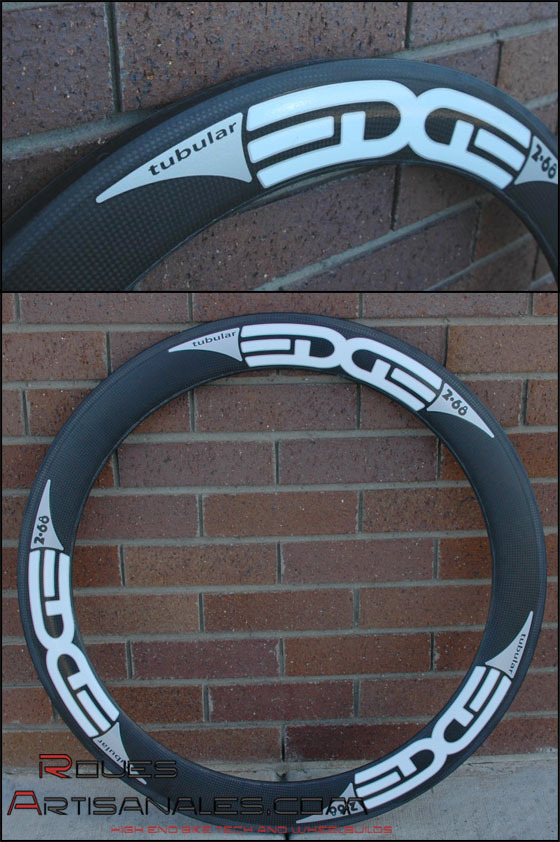 Edge Composites is as well about tubes, so frames: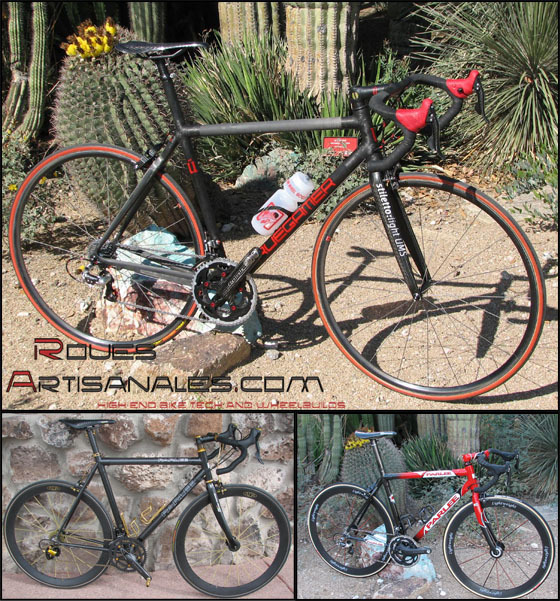 Photos ©: Fairwheelbikes.com
_bug_fck