Mavic:
Adam Tranter – Fusion-Media.co.uk could take at Morzine some nice pictures of the Mavic carbon wheels we're intensively talking about since many weeks.
Laurent could take a clear picture as well and slightly edited it to increase the clearness.
Final description is conform to what we announced in the last articles and the wheels should be presented for the Eurobike. We're now sure that only the front hub is made out of carbon. The rear one is realized from a very light alloy.
Here are the pictures: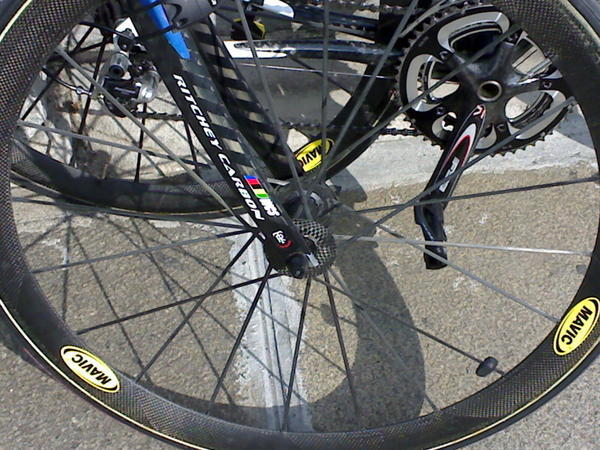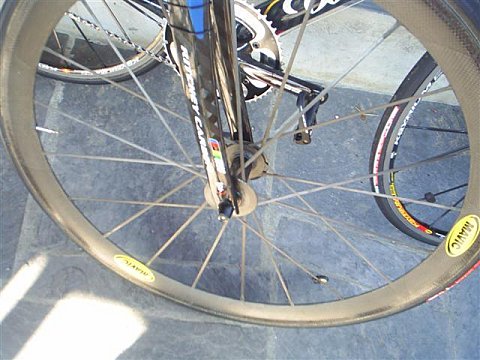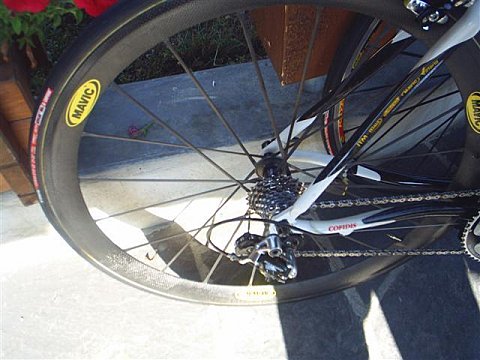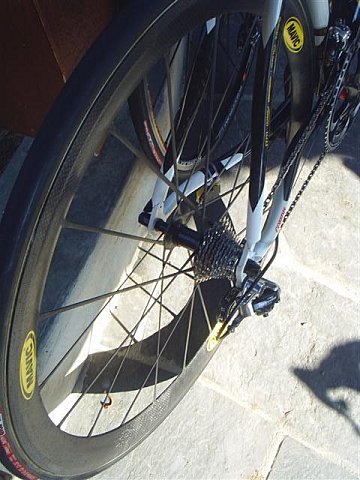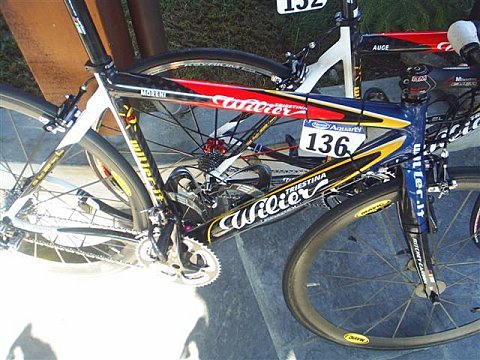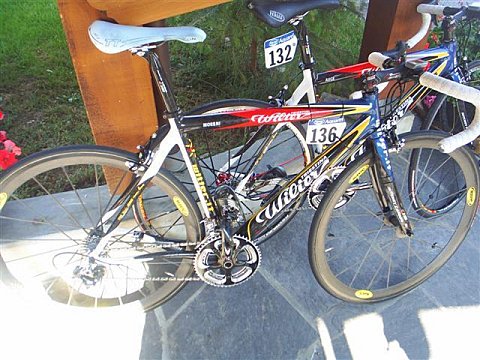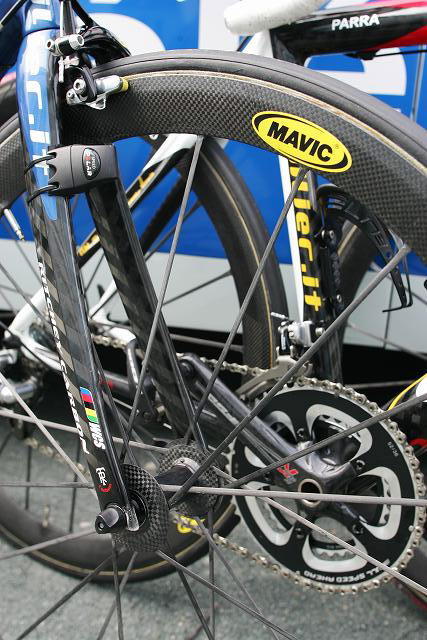 They should be called the Mavic Cosmic Ultimate.
Mavic talks about these wheels on the official website HERE.
Previous RouesArtisanales article: 1, 2, 3, 4
---
---
Campagnolo:
Wheels
We already talked about the 2007 Campa news for example with the Record, Chorus, Centaur and Veloce but not yet about the new Shamal Ultra wheels reaching a nice 1385gr on the scale. A bling gold colour and carbon hubs are the main improvements.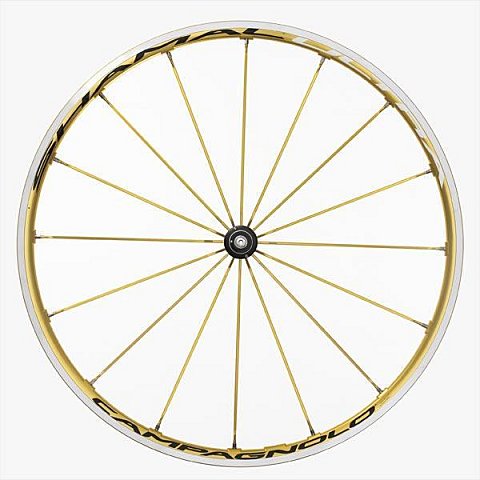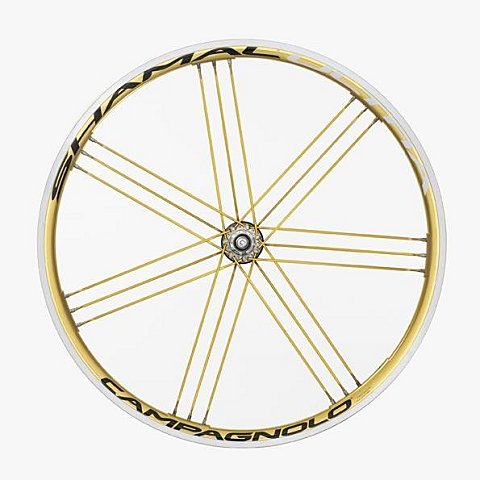 Cranksets
On Campagnolo main site, you'll find a full descriptive of the Ultra torque cranksets. They talk about mechanical properties, weight or installing procedures for example. LIEN. Shamal Ultra full descriptive can be found at the bottom of this page.
---
---
Specialized:
The american brand has released new special looking wheels. They look very special, one like or doesn't but anyway the contrast is huge with classic wheels we see every days: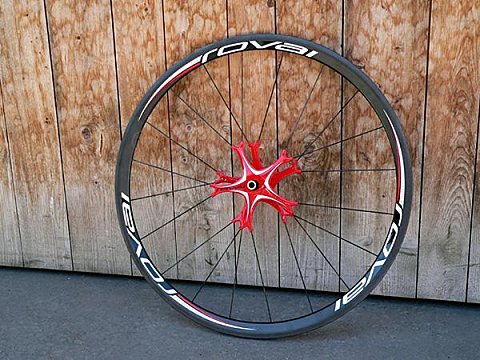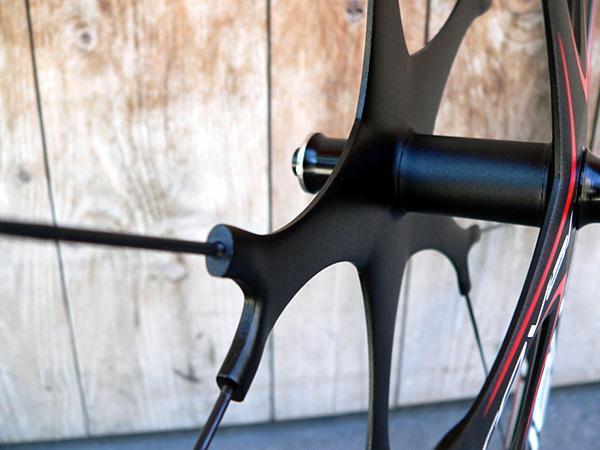 Very big flanges hub and short spokes make according to Specialized the wheel very stiff and aero in spite of the low rim height. Claimed weight is 1750gr for clincher tires.
More informations on Cyclingnews.