Oakley glasses are inevitable in any sport. When a new model is launched Oakley makes sure all the champions wear them. In this year's Tour de France, almost a third of the peleton wore Radars!
We got a pair to test and at the same time checked out the Oakley Custom programme which allows 90% of the glasses to be customised: the frame colour, the shape and tint of the lens, the logo colour and the earsock colour (the rubber sleeve on the arms).
Here is the pair of Radar we ordered on the website: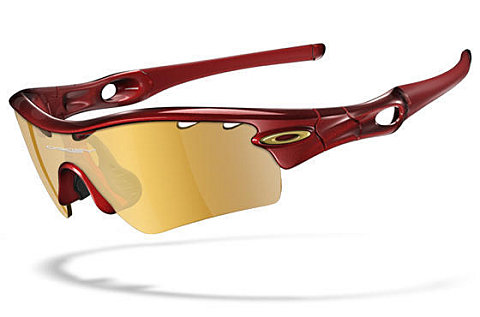 And here is the pair we received: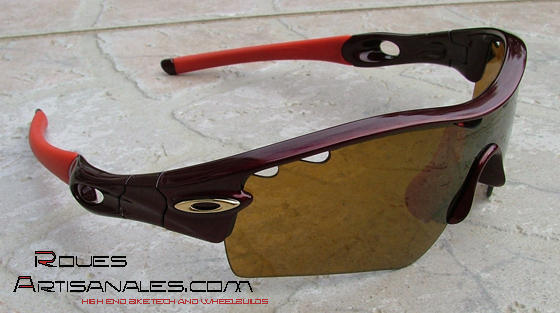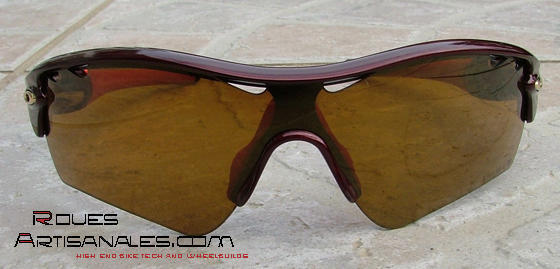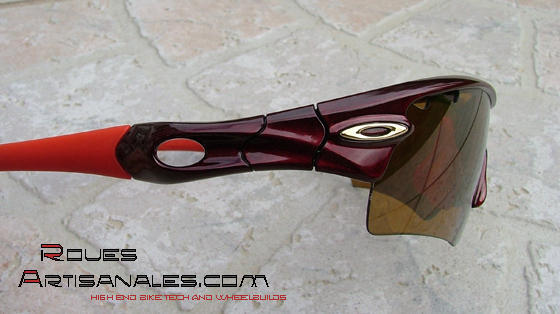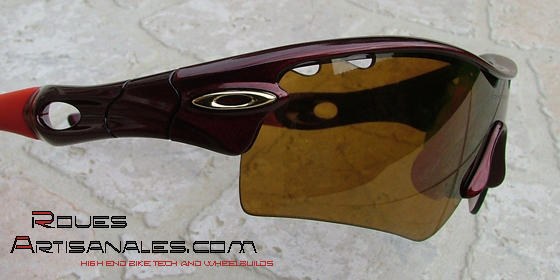 We are disappointed with the colours, which are far from the picture on Oakley's website. The metallic red is actually a glitter red, the logo is not really close to the lens colour and the red of the earsocks is nowhere the red of the frame…
In short, what you see on screen does not appear to be what you get and we're not very impressed! That said, the glasses are suberb but we were expecting more from Oakley. If you want to get exactly what you see, choose traditional colours – or stick to Oakley's standard range.