Campagnolo 2008
Contrary to our thoughts, the electronic groupset will not be available in 2008. Although the Cofidis riders use it during the Tour, it will be postponed for several reasons.
For 2008, Campagnolo improves anyway some points.
The front derailleurs
– the compact and standard version of every front derailleurs are the same, this will please the shops…!
– the shifting of both the Record and the Chorus is improved thanks to stiffen parts and slight shape changes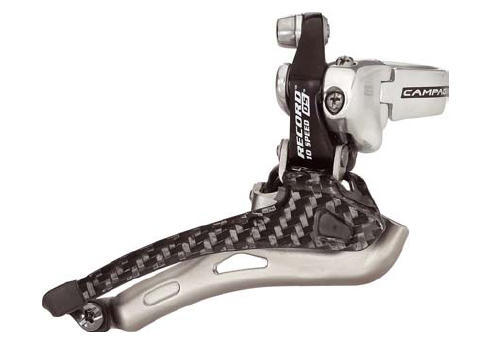 The Centaur crankset
It will be, like his big brothers, in multi and unidirectionnal carbon. The chainrings are in alloy and the screws in steel. Available in three sizes: 170mm, 172.5mm and 175mm. The weight is 756g. As comparizon, the Record is 643g for example. The price is set at 285 euros.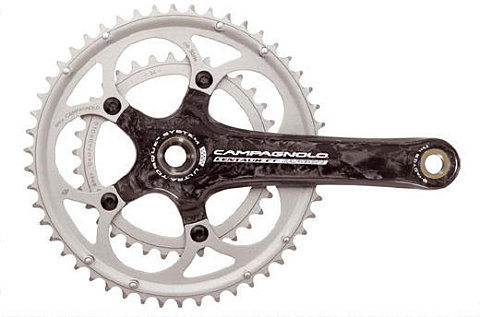 The Shamal Ultra
These wheels will be available in 2008 with two finish: Gold and Titanium. Technically speaking, there is no difference but this new version will be more "all-purpose" looking. This titanium version will only be available for clinchers.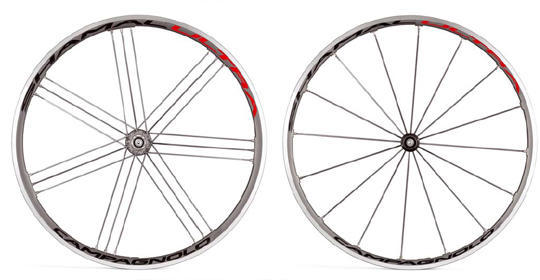 About the prices, every groups wil see a raise of 3%.
Information: Campagnolo
Lew Racing, again?!
Still doing their best to fit perfectly the market, Lew Racing proposes since this morning a custom wheelbuilding programm with their rims and various hubs and spokes.
The standard built consist of their rims plus Tune Mig70 and Mag190 hubs upgraded with hybrid ceramic bearings. The spokes are Sapim Cx-ray. The price is 2995 dollars for these sub 1000g wheels.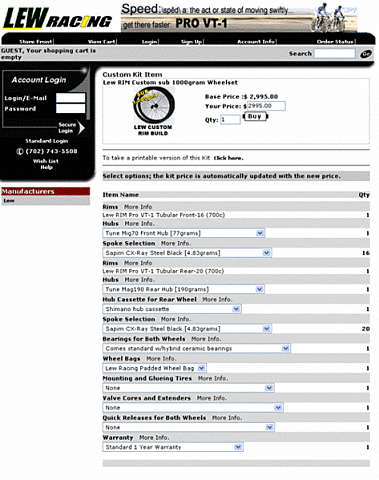 Colnago 2008
2008 Colnago range is already available from their websit:
Colnago 2008
The
Extreme Power
gets a brand new dress that is really sexy. Several other frames get a new look too. A brand new Colnago Carbon 75 (1" 1/8) is released.