Benjamin Kock has a good reputation for his mountain bike components. BK-Composite CEO designed a brake caliper prototype that is pretty light and simple.Carbon brake calipers are getting common nowadays. It seems like this is the only solution to reach the good stiffness standard of alloy items with a much lower mass.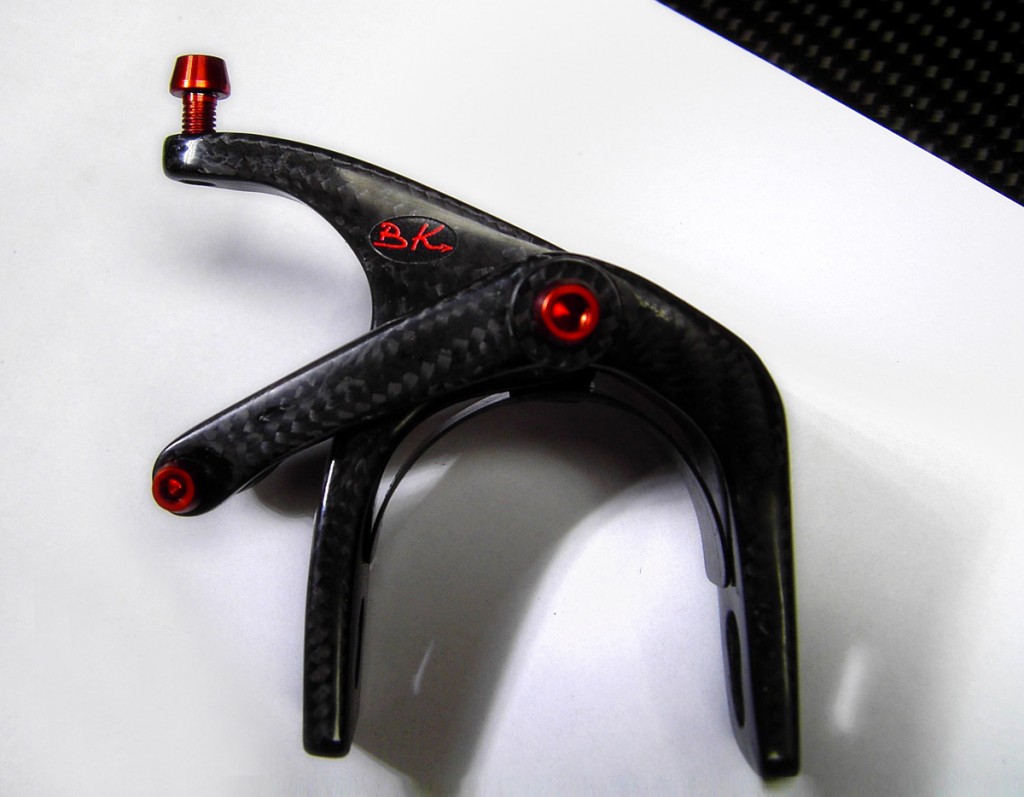 Ax-Lightness, THM, Zero-Gravity need to check twice what this guy is making.BK-Composites has some strong arguments: the caliper can be fully disassembled into 3 parts: the two arms and the spring (plus the hardware of course). The surface finish looks perfect and the final weight is on par with its competitors: out of the hardware the caliper weights 51g!
The brake is clamped into the frame through a hollow nut and an alloy screw. The spring is pretty close to the one BTP designed for AX-Lightness brakes but it looks way nicer.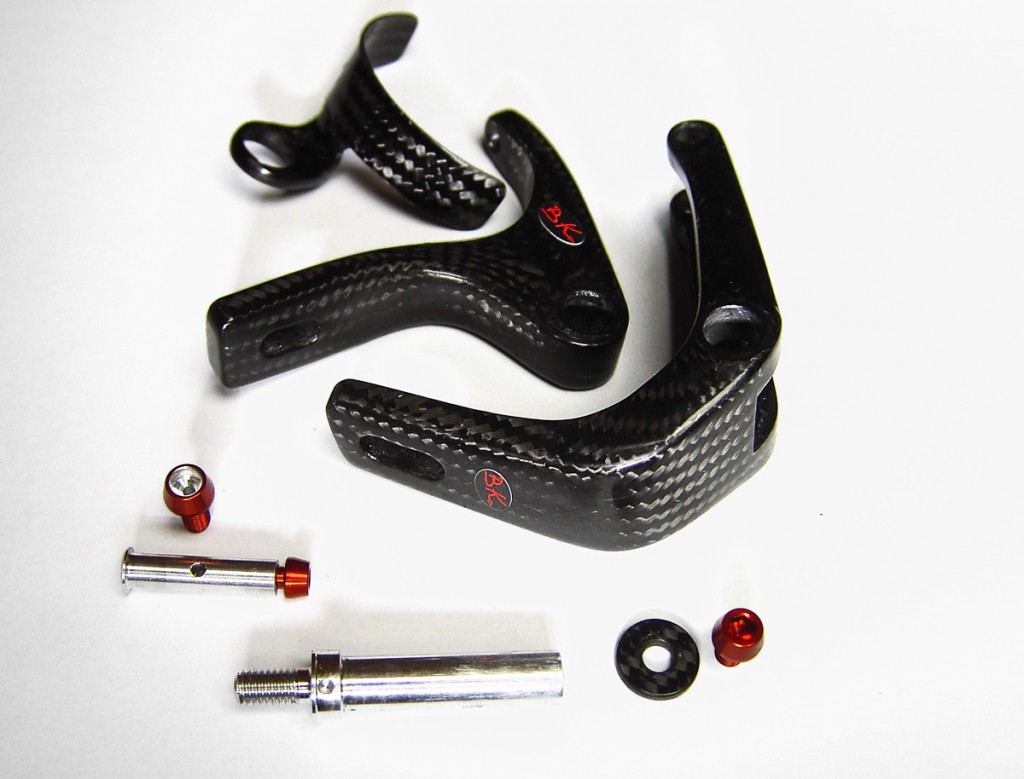 Unfortunately Benjamin only designed the rear brake to perform some tests on the road. Wait and see…