Savoye's wide company Mavic has been one of the very first manufacturer to offer complete wheelsets, through its Cosmic. For 2010 – one decade since the Ksyrium was born – Mavic unveils a new clincher-wheel system.
The Yksion, an special lightened Ksyrium, is coming with itw own clincher and inner tube. it will be available from next january, in a limited edition.
T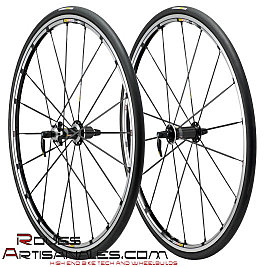 he whole system comes in at 2100g, 1470g the nude wheelset.
The clinchers are made in Thaïland by one of the largest manufacturer for Mavic:  225g, 290TPI
Michel Lethenet said BikeRadar that they reached the limits of what's possible with the current technics to make wheels. The further step being the tires.
The tire manufacturer seems to be the same as the one making Vittoria's tires, which sounds pretty good.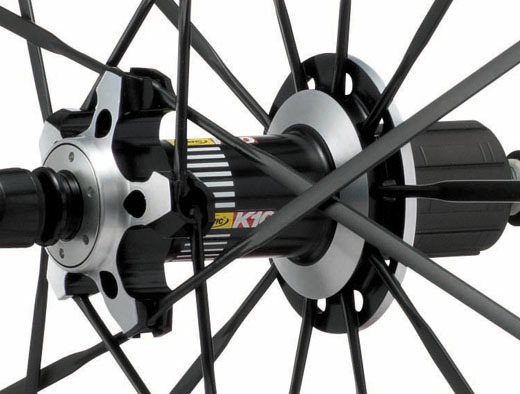 Close shot on the pretty rear hub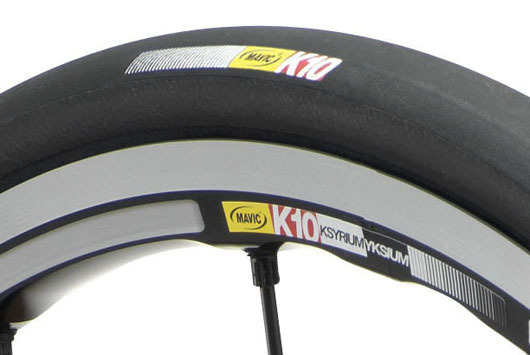 ---
Reynolds RZR / AG2R
RZR wheels are being for sale very soon. The very technical documents are available on Reynolds's website. Paul Lew and his team explain the design of the wheelset in details: inertie,
aerodynamics, carbon spokes functionning, etc.
A part of our great wheel test is quoted in this document.
AG2R La Mondiale french team will be riding with this 875g wheelset for 2010.