IndustryNine is an american company making MTB wheels whose hubs and spokes are very special. The brand debuted last year at the Interbike with wheels realized by bike-geek engineers specialized in precision robotics, high-end golf clubs and medicals equipments. This year the range is getting bigger.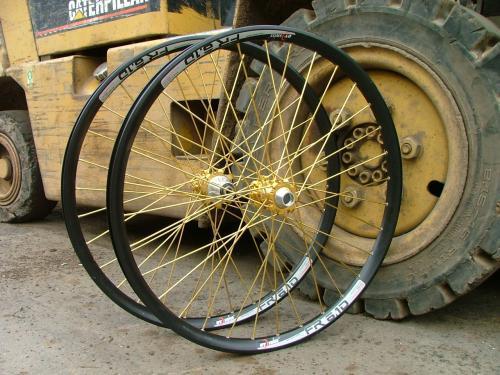 Beside the MTB and trekking wheels with patent-pending hubs and spokes, the fully customizable range is now getting race wheels. This program will allow a customer to have a wheel built with Industry 9 hubs and spokes, either via a dealer who will send any rim, either directly from I9 that will custom anodize the hubs and the spokes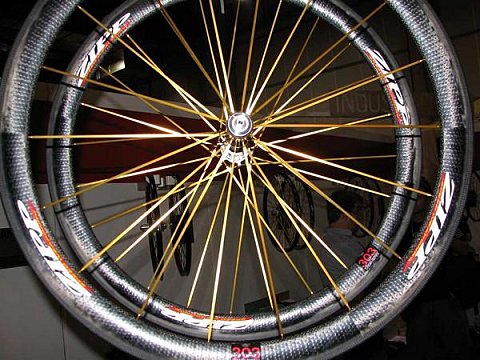 The hub has a patent pending for its original system using three or six pawls to transfer the torque created by the rider every 6 or 3° of rotor rotation on the hub body (almost instantaneous!):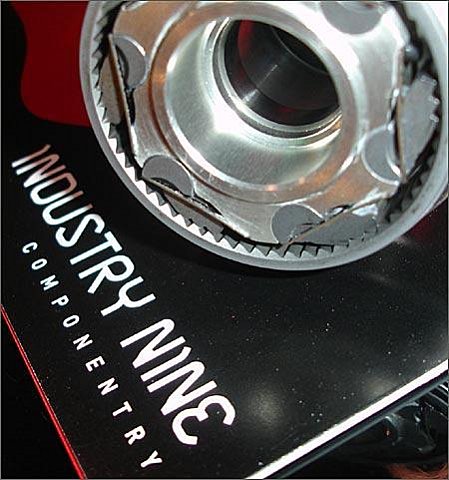 The spokes integrate the nipple and therefore the wheel doesn't use nipple anymore. The wheel design is special since the spokes are screwed up in the hub body while the other tip of the spoke is like a nipple. This is the second patent-pending, it makes the wheel stronger according to the manufacturer. Of course one can still true the wheels since the spoke end has machined-in flats, just like a conventionnal nipple: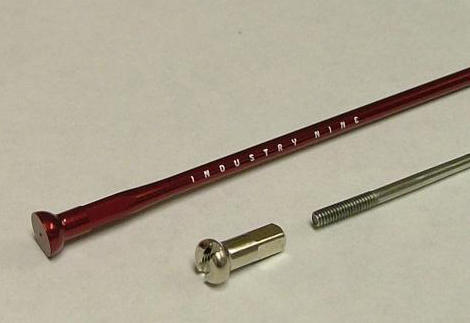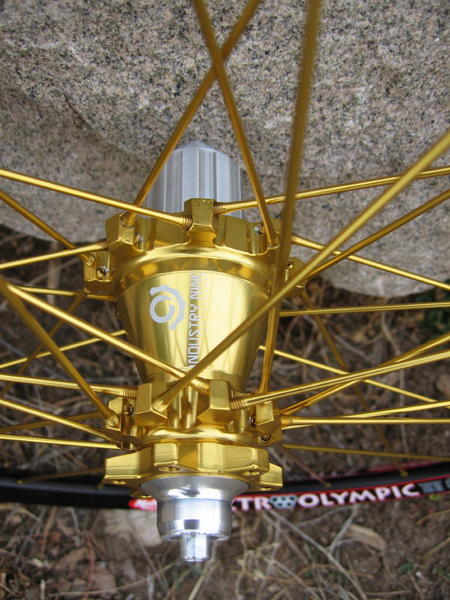 The hubs bodies are made out of aluminium 7075, they respectively get 2 and 4 bearings for the front and the rear, only the end nuts are in stainless steel.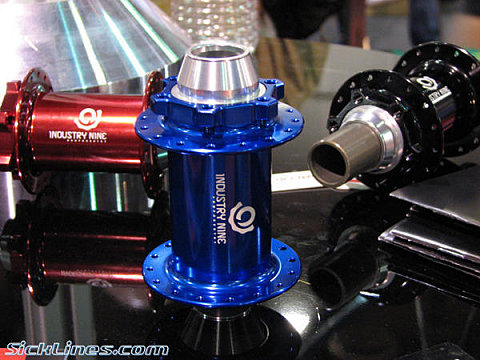 The wheelset built with Velocity rims weights around 1400gr and costs approximately 850$. The hub and spokes combo is definitely not the lightest one but the look so important for a wheelset is very nice!