Let's continue our quest about the new 2007 products. You will be able to find them in a few months to equip your bike: the new Spécialités TA SQUALE chainring and the M5 rim and rear hub.
SPECIALITES TA
Presented lately at the Bikemotion that closed its doors two days ago, this new chainring has a particularity since it doesn't have any visible fixing bolt.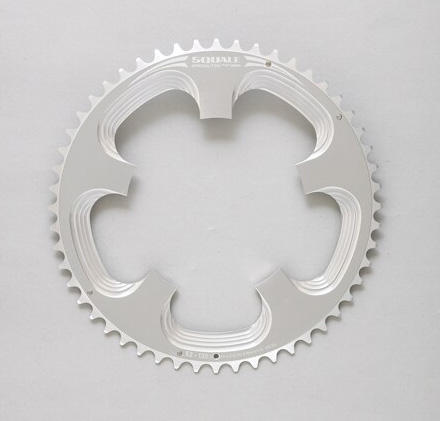 This chainring compatible with Shimano 105, Tiagra, Ultegra et Dura-Ace weights only 90gr and uses the new concept called I.L.S (invisible fixing system) that turns useless the chainring bolts. This saves again a few grams.
This silver or black chainring is fully CNC machinned and will come from 49 to 53 teeth.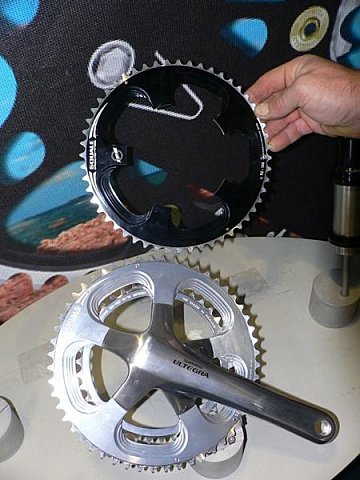 ---
M5
Here are a few pictures of the new M5 rear hub and rims we already presented a few days ago.