Corima MCC+ wheels, entirely m and a and de out of carbon fibre, deserve more attention than what we granted during the Eurobike. Indeed, we gave too few
information about these while Roger Mauris has been very talkative!
MCC+ wheels are coming both in shallow and deep rim versions. The rims look like the Winium and Aero models of the current range. However, because of the design of the wheel, where
the spokes do not carry any tension, the rims are lightened of more than 50g.
The rims are laced with 12 carbon spokes front and rear. They feature a non linear cross section: they get thinner when approaching the rim, which comes with a slight aerodynamic improvement.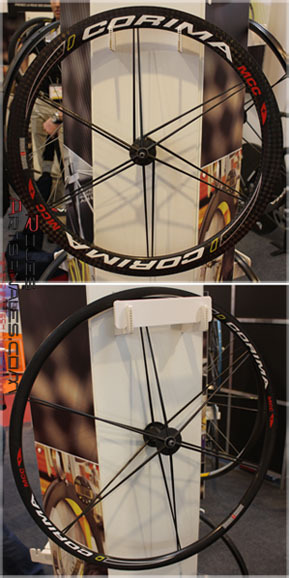 The important thing is that these are not hollow contrary to these used in the Mavic R-SYS. The main pros: stiffness required because of the low spoke count, and toughness gain.
This kind of design has a great advantage compared to the wheels with spokes wrapped/molded around the hub (i.e. Lightweight, Mavic CCU): they are entirely repairable if a spoke
breaks. Which is a huge advantage when purchasing a 2500/3000 euros wheelset.
Finally, the weight of the shallow wheel is expected to be within 900 and 950g. The aero profile version should hit the scale around 1050g. Regarding the availability, Corima says
the wheels still need a lot of testings. Anyway they are supposed to hit the market in 2010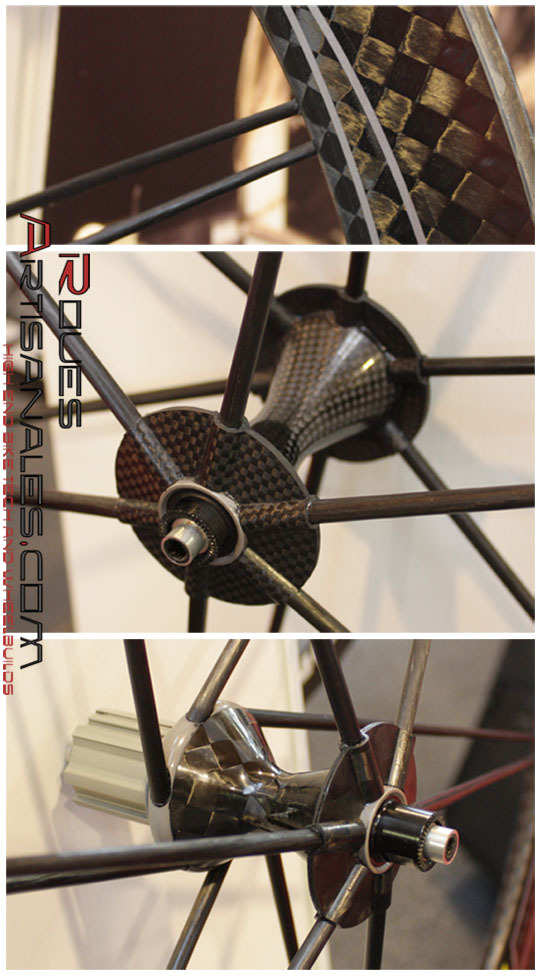 AX-Lightness
At Ax-lightness, Axel seems to have found a new passion into the manufacture of rims. Technically the rims feature molded spokes holes, alike the Edge Composites. Claimed
as being very stiff, the rims are extremely well finished and are supposed to deliver a powerful braking. Indeed the manufacturing process allow a very good flatness, close to
perfection.
Two different versions are being built and should be available within some weeks. The first version is 24mm deep, 200g, and the second is 42mm for 270g.
Targetted price is 650 euros, which will be a pretty good alternative to Edge Composites rims, more expensive.
FWB
Fairwheelbikes unveil these very first 24mm rims on his Twitter. This special version has been specially built for Tune's american distributor. 161g for the 20h rim. Add to this a Tune Mig-rig and Mag90 hubs, the newest 1.3mm steel Sapim spokes and you will get a stunning weight record… When will they stop?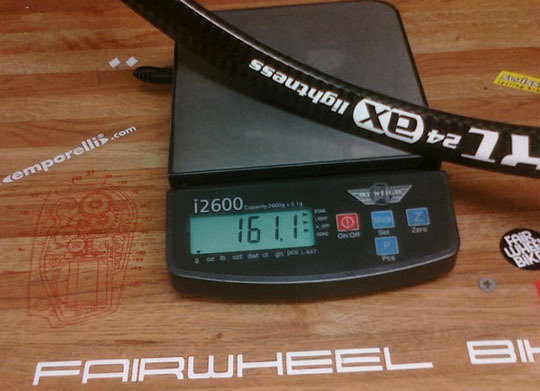 Beside these rims, the manufacturer is testing cranks, we will know more soon.
Finally, EE Cycles Works artisan-manufacturer will unveil its cranks for the Interbike show too.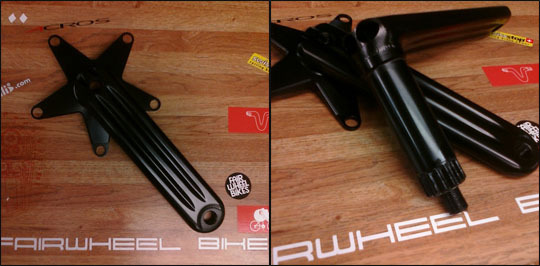 UBC et PG-Bikes
Very close to Reynolds boot at the Eurobike, we discovered a full carbon MTB wheel where everythings are oversized. Designed for Enduro and freeride, they come in a 1545g the set. They are supposed to be for sale mid-2010.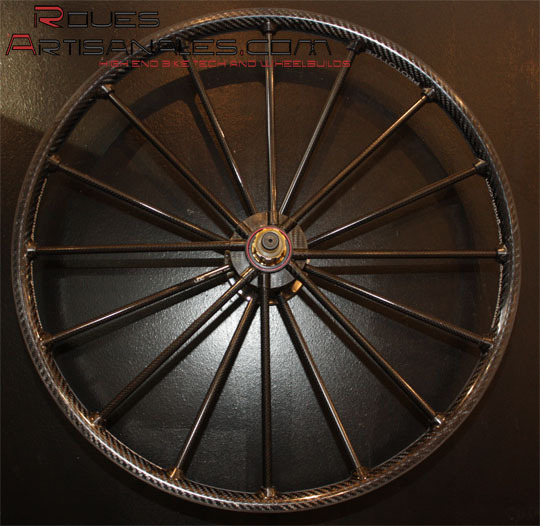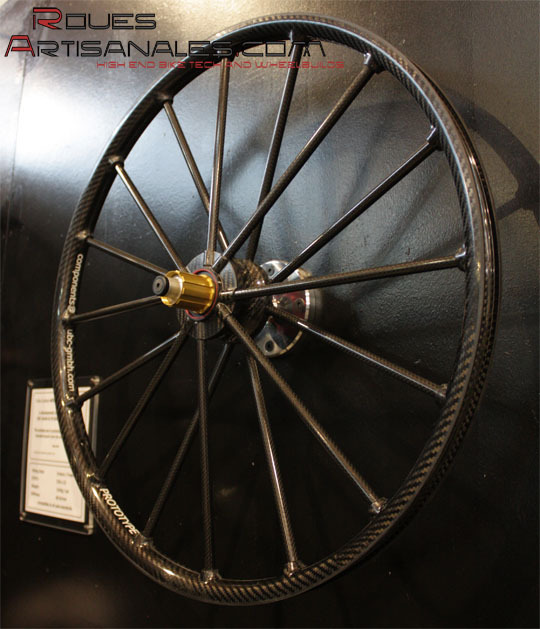 Shimano
Giant japenese manufacturer released the Yumeya serie for its high-end groupsets Dura-Ace and XTR where the hardware can be tuned: chain, bolts, etc.
Shimano-yumeya