Fairwheelbikes forum moderator LJ got a nice birthday present: the first set of CarbonSports Lightweight Ventoux wheels. This is the first set to go out to the public. LJ opted for the Ventoux version with Tune hubs (equivalent to the LW Obermayers), not the Ventoux DT wheels (equivalent to the Lightweight Standards).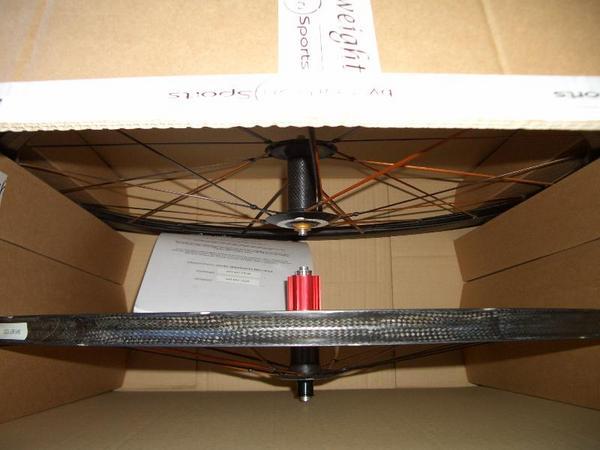 We thank him for sharing these nice pictures with us!
Remark the 24 spokes in the rear wheel.
The wheel magnet is gluid to one of the spokes.


Weight of the wheelset: 444gr front + 548gr rear = 992 gr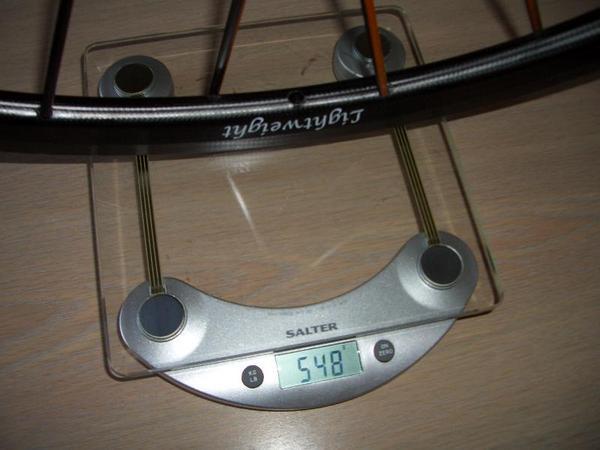 He is the wheelset in LJs Pinarello Paris carbon bike.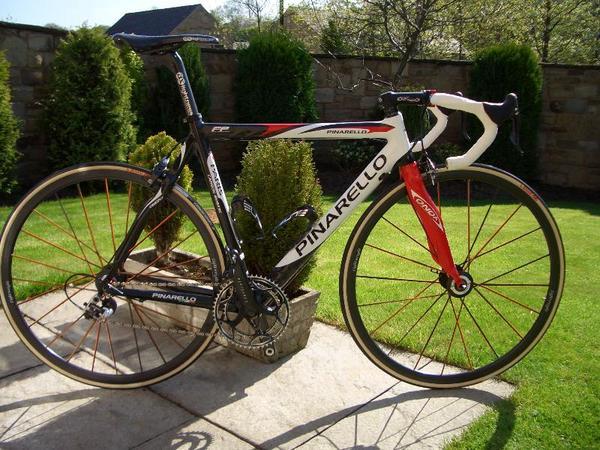 More pictures are added in the Lightweight gallery on RouesArtisanales.