Good evening from Friedrichshaefen.
We are happy to unveil the very first pictures of the 2008 Eurobike fair trade.
You will be able to find below the first spied shots of a few manufacturers whose new products definitely interested us.
German Carbon Group
A quick shot at German Carbon Group to present a gorgeous bike, we have found sexy with white/black colors.
Have a look at the newest Scapula aero fork and the fantastic white Clavicula.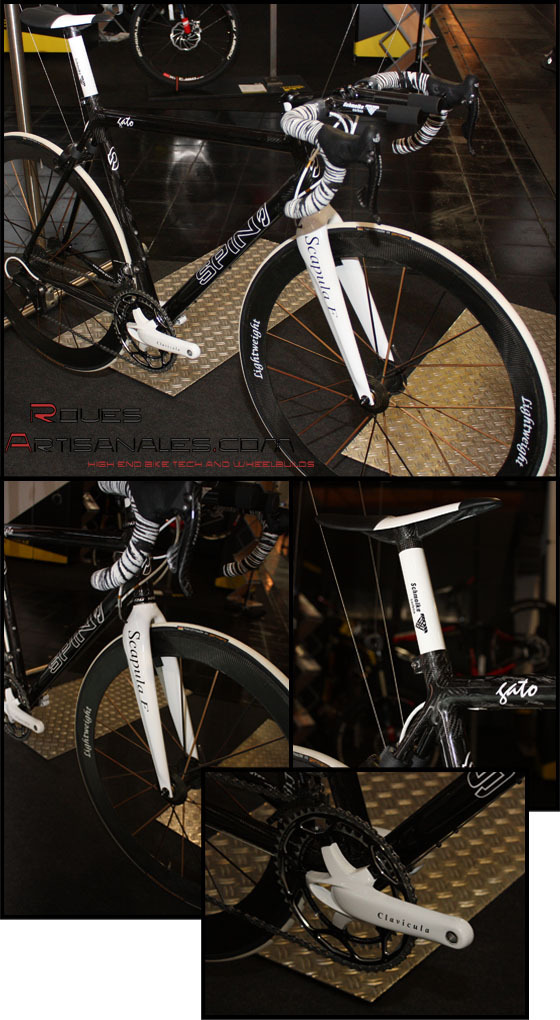 Canyon
The newest Ultimate CF SLX, claimed to be lighter and stiffer through several important improvements was equipped with a Record 11s. groupset and Lightweight Generation 3 wheels: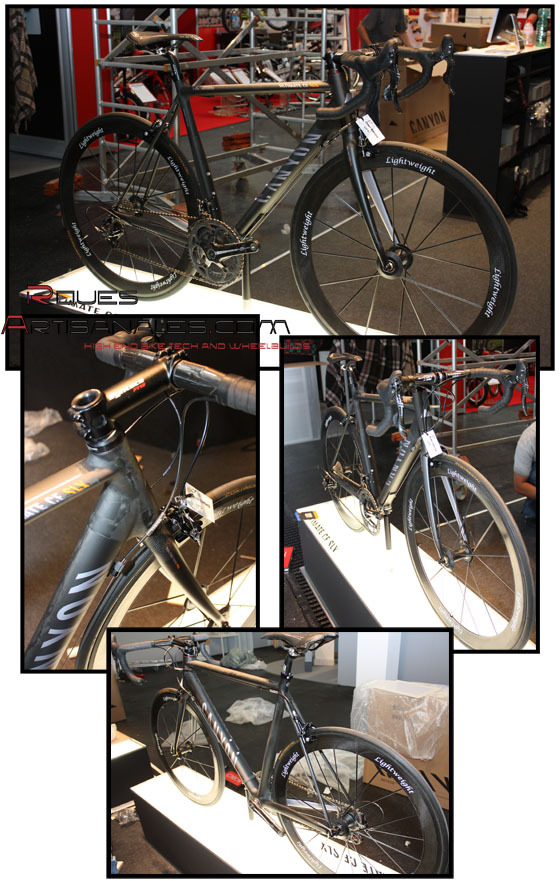 The new time-trial frame was a pure beauty to see, it looks extremely fast, is very thin viewed from the front, which should translate into very high speed.
Storck
Storck is developping a 1755g groupset, which seems to be based on the Micro-Shift taiwanese and cheap groupset. The modifications look dramatic and we hope to see this new system very soon
on the market.
The PowerArms is available for standard and compact transmissions, the touches of blue are pretty on the differents components. The brakes reminds us some weightweenies well known
stuffs…
Finally, the chainrings are made in collaboration with Token.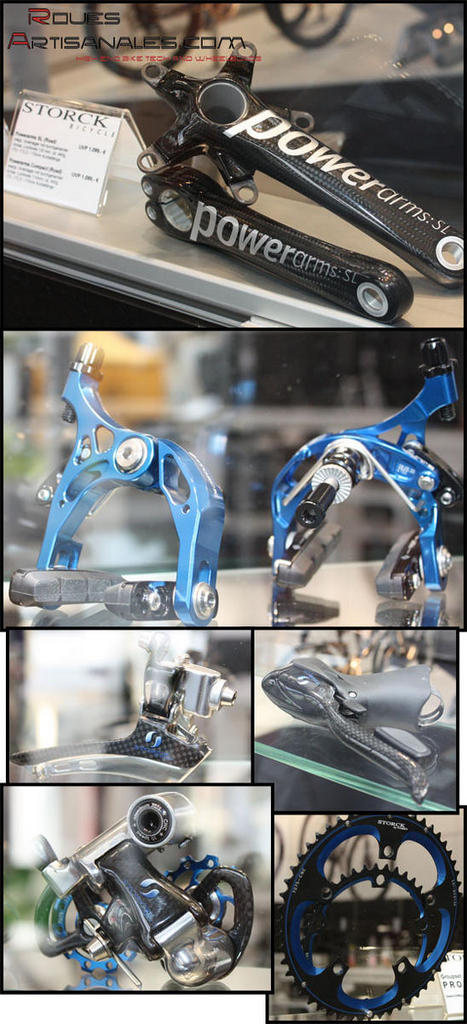 Beside the groupset, Storck has several components available, such as the handlebars, stems, and seatpost. The touches of blue are visible either on the logos, stickers, either on the
bolts.
They are made by Syntace, and the prices are quite similar: 249 euros the bars, 129 euros the stem, and 149 euros the carbon seatpost.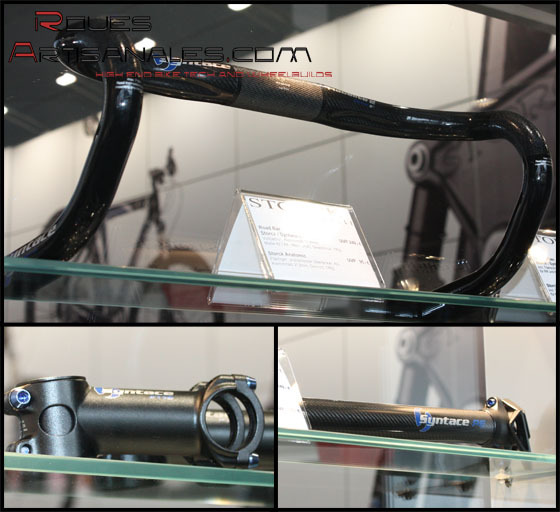 Of course we had a look at the very beautiful time trial carbon frame. The shapes are so extreme, the blue anodized Zipp hubs were so bling bling, that we didn't resist to take pictures and
show you the here: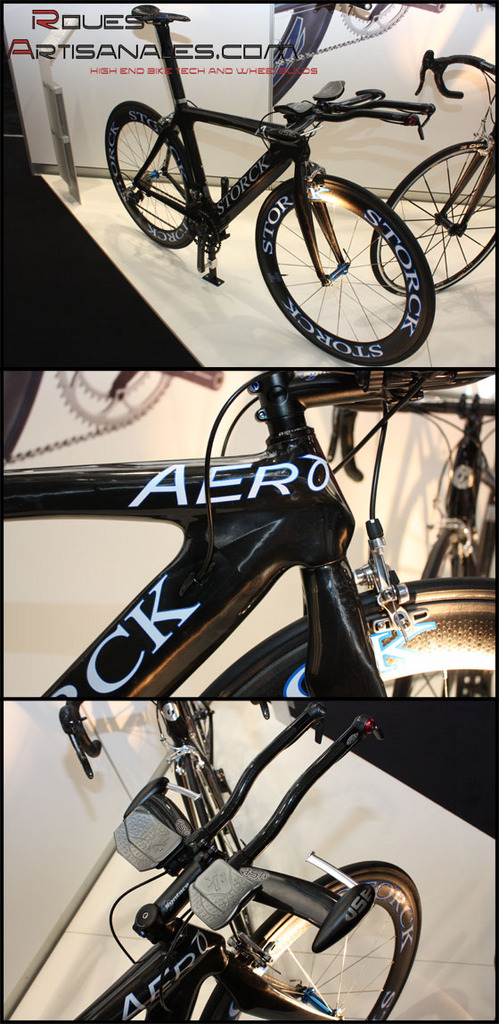 Time
The french manufacturer certainly has one of the most beautiful road frame of the market. The white RXR Ulteam, unveiled this summer, is even nicer with a white paint: