Time 2009
Beside the brand new RXR Ulteam frame we presented three days ago, Time is renewing its medium/high range offer.
The VXS Translink is replaced by the VRS Vibraser more adapted to sportive riders instead of pure racers: the steering is higher. This frame is coming with a pretty white dress, an
integrated seatpost, a monocoque carbon fork which gets some modifications to pass the european security standard.
The white color definitely is the most wanted color nowadays, even the Speeder, the cheapest Time frame which is the only frame of the french brand not made in France, is
getting the nicest white available.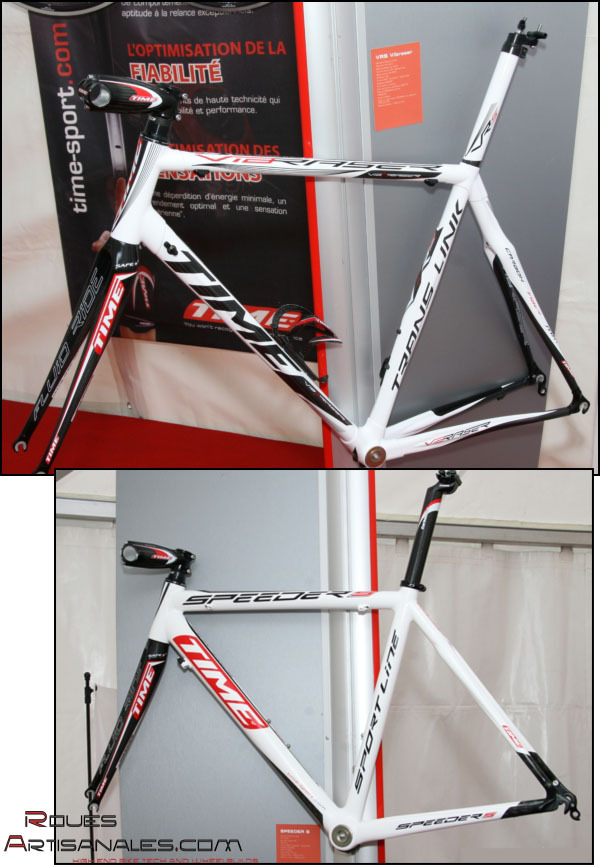 About the spinning components, a new wheelset is realeased, it is following the Hi-Tense Guy Frullani's patent, but in a more affordable version. The high spokes tensions and
very close bracing angles of the rear wheel are still the hearth of the system but the components are coming from cheaper materials. Thus, the rear hub and front axle are made out of
aluminium instead of carbon.
The spokes are identical to the high end version, but they are coming in silver: they do not get the extra black coat. The weight of the Equal wheels is 1600g instead of 1530g for
the Hi-Tense but the cost is down from 1100 euros to 850 euros.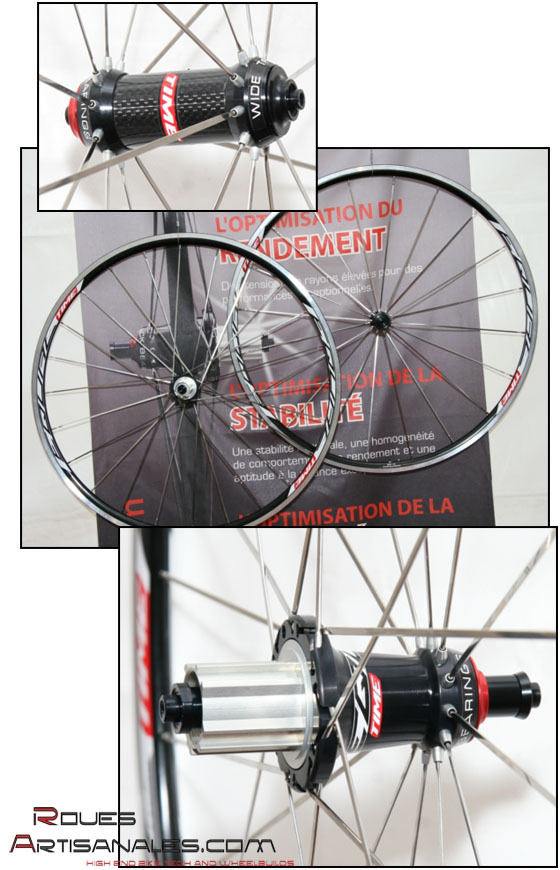 Thanks to Arueda.com our partner website for the pictures.
Feel free to have a look at the latest Time website: Time-sport.fr
---
Scott 2009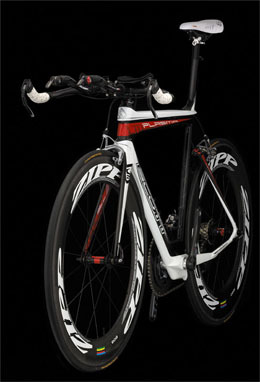 Partially unveiled, the new Scott 2009 range will feature the new IMP4 technology. Basically, the front triangle (seat tube, diagonal tube, top tube, steering tube) is entirely made out in
one mold contrary to the current IMP where « only » three tubes are monocoque (minus the seat tube). So a stiffness and lightness gain has to be expected thanks to this new building process.
Unfortunately, only the Genius, a high end frame mountain bike will beneficiate of this. Regarding the road frames, at this time, there is nothing new to be expected. However, the Plasma
frame has been redesigned and seems faster than ever:
– bi-directionnal chain stays
– Very big bottom bracket area and an aileron under it (!)
– Streamlined fork
– Seat tube and diagonal tube placed side by side with the tire
– Housings integrated to the frame
Beside these specifications, the equipment is selected to provide as much speed and fluidity as possible: Zipp 808 and 1080 front and rear rims spinning onto DT240s hubs
Claimed price is a mere 9000 dollars US.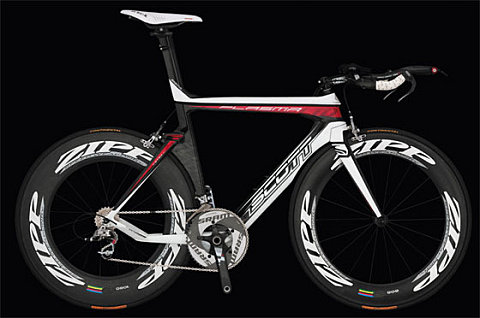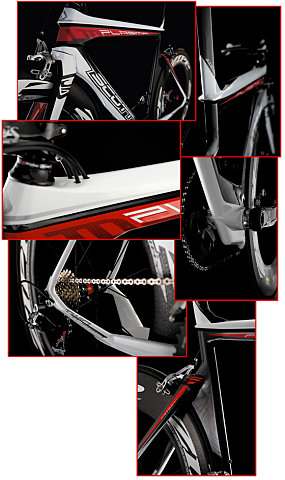 Finally, Scott enjoied developping a cross frame whose basis was an Addict. We have a very little information about this, it simply looks like an Addict with the usual cross
modifications.