Speedplay

Speedplay unveiled an amazing pedal called the Zero Nanogram. It weights 62g thanks to a Ti axle, a carbon composite body. This is a race model, the availability is for December 08. We´ll test ride
it.
The other new models are not for racing, there use is rather about sport.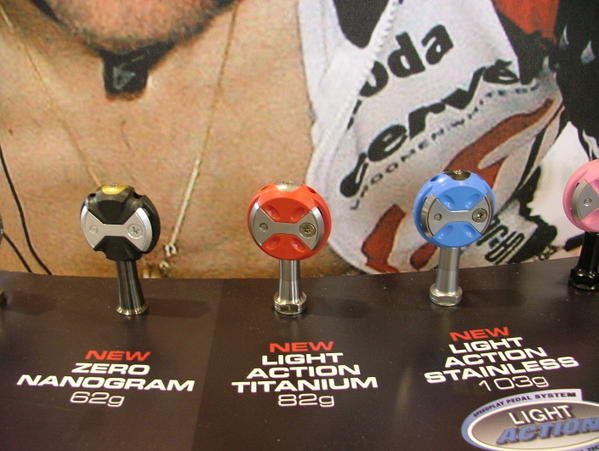 Shimano
Some more pictures from Shimano. The 7850 C50 clincher and tubular plus the C24.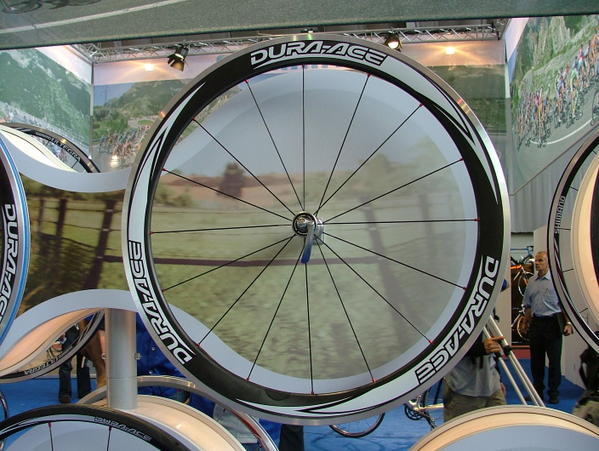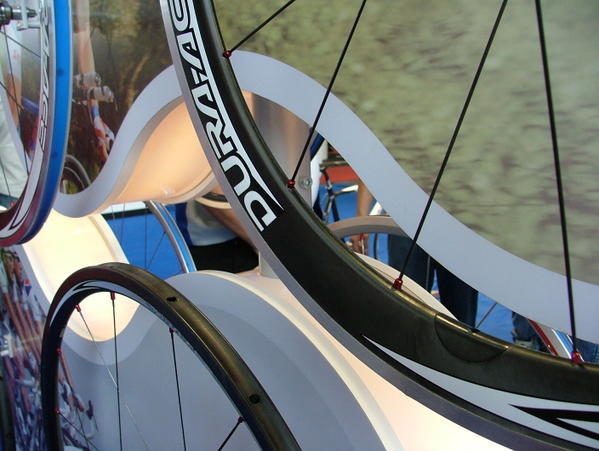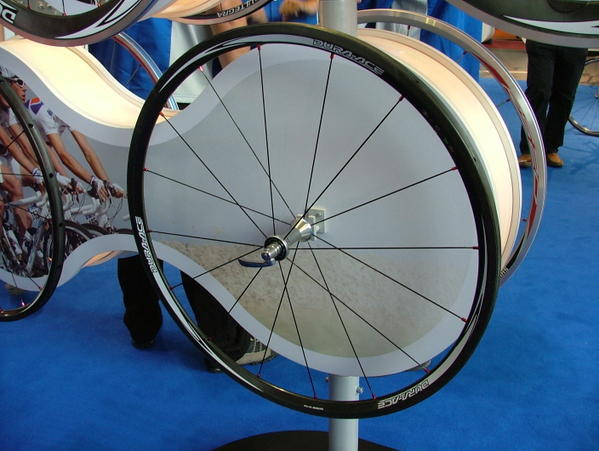 Simplon
A beautiful frame.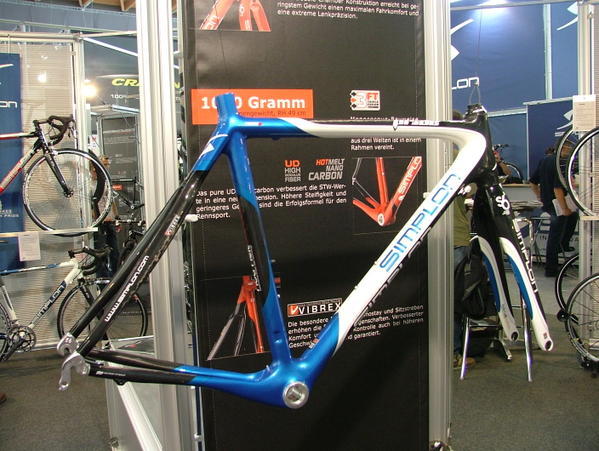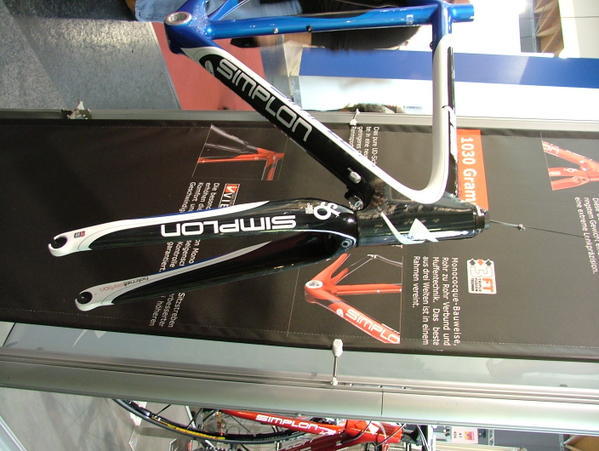 Stronglight
Stronglight has a new crankset. Its particularity is that the large and small chainrings have hidden bolts. The axle is titanium,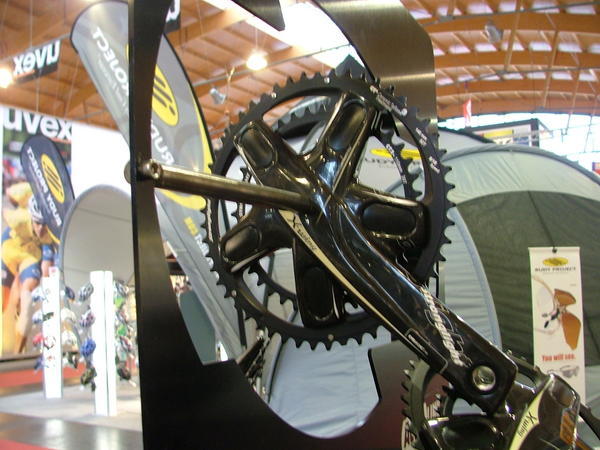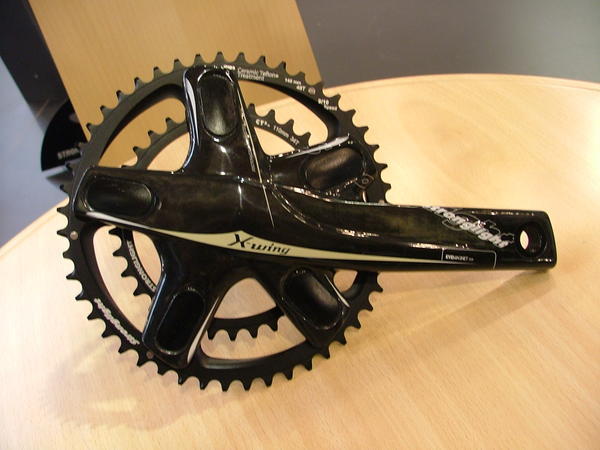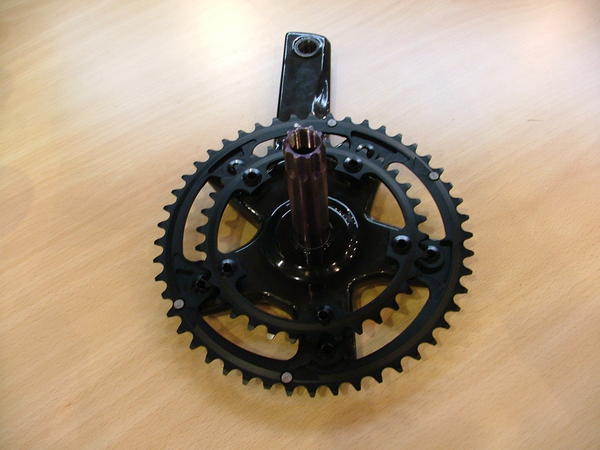 Easton
Easton unveiled new components. First there is a crankset, second there is a new carbon low profile wheelset then we could see a couple of changes in the wheel range such as a clincher set
built with an alloy/carbon rim.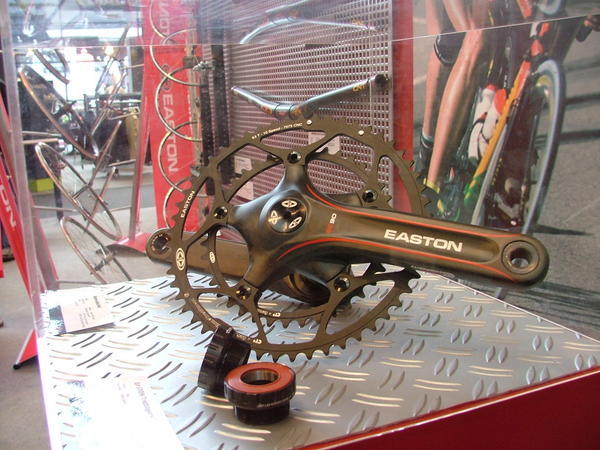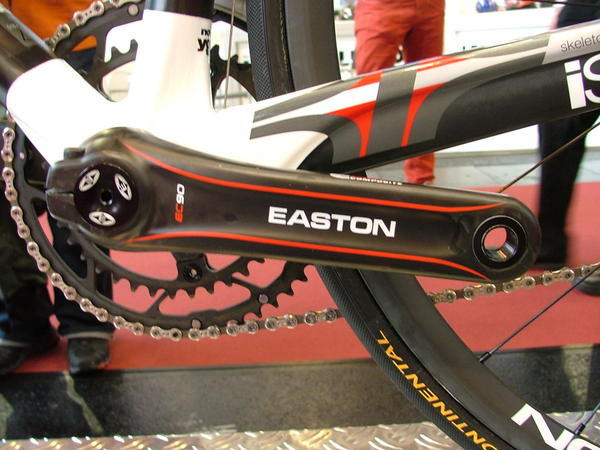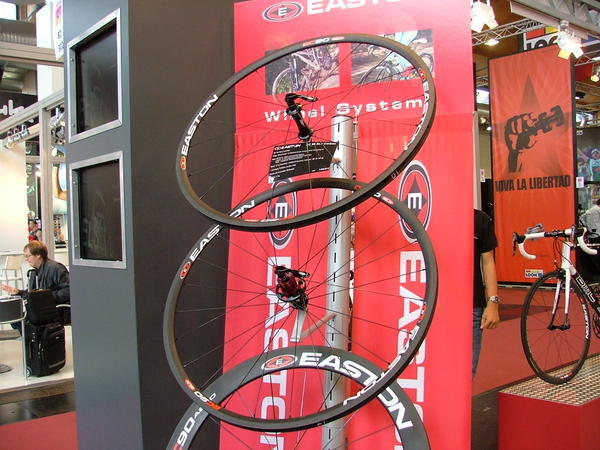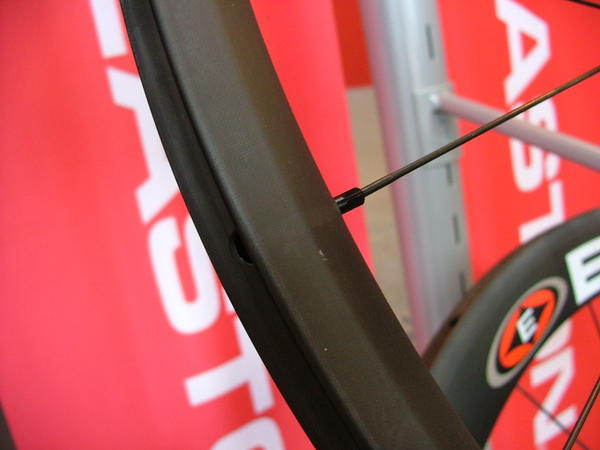 Giant
The latest T-Mobile bike that has been used during the Tour de France.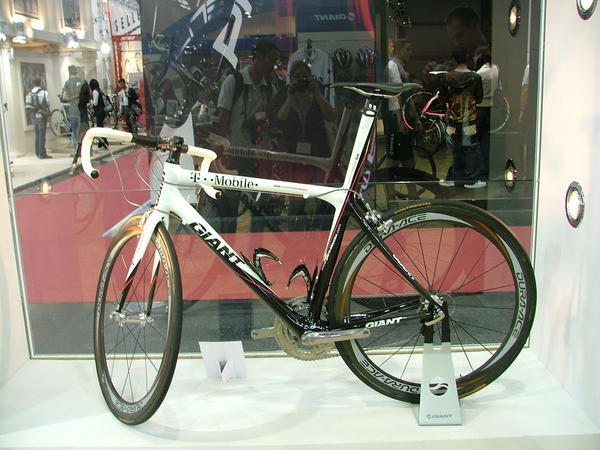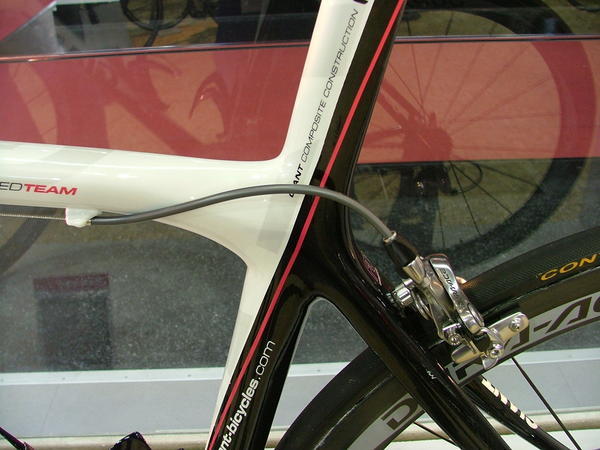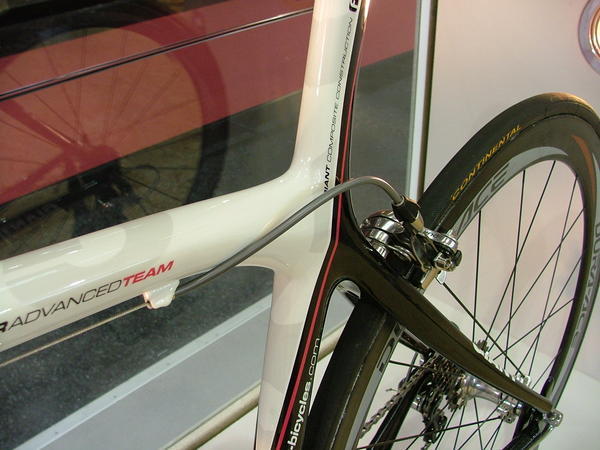 Colnago
The newest Extreme Power is really beautiful. We´ll present it in details later.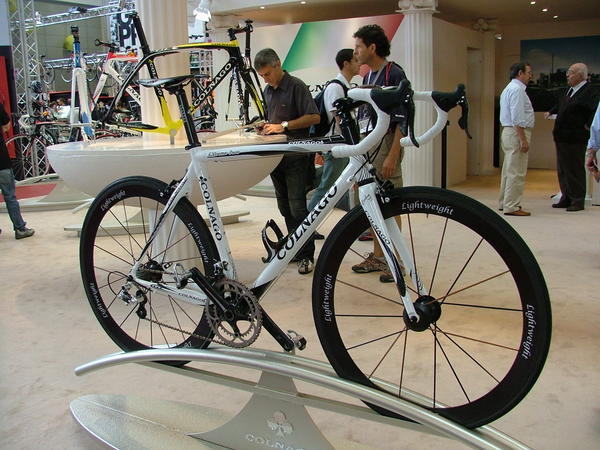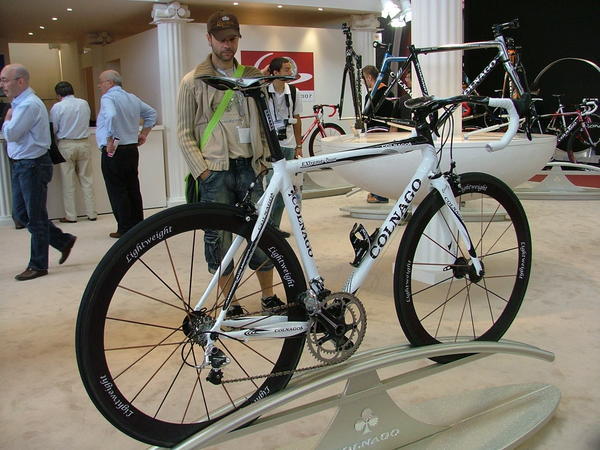 Mavic
Mavic presented a minor evolution of the Ksyrium ES: the ksyrium SL Premium is full black which is definitely classier. It is equipped with Ti skewers and the cost is 900 euros. The ES
disappears because it was an « anniversaire » edition, the SL replaces it: 800 euros.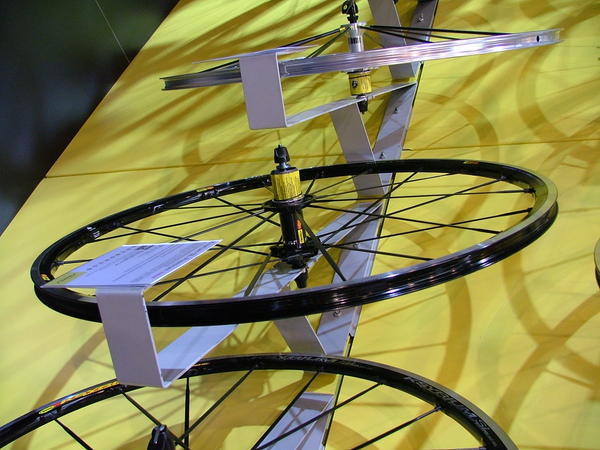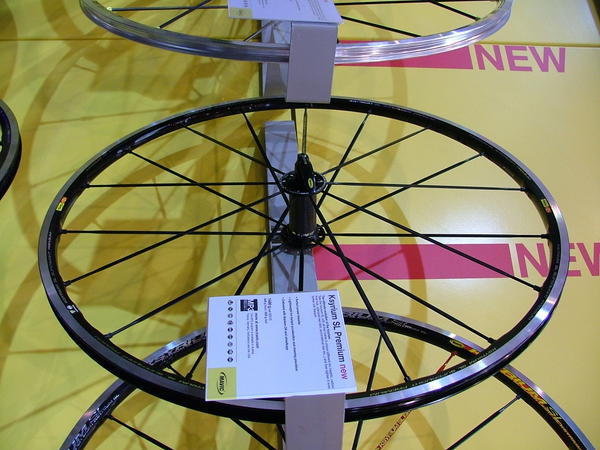 Isaac