This year Rotor unveiled two new products.
The new S1 stem is CNC machined from a forged block of aluminium 7175.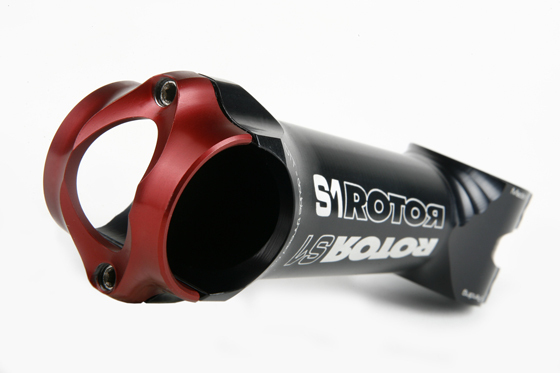 The treatments applied on this block bring high mechanical properties: fatigue resistance and stiffness while keeping a minimal weight. Here the treatment is a T6, synonym of a quench: the
hot aluminium block is cooled in a cold liquid to reduce cristallinity and thereby increase toughness but the fragility too. So the block is warmed up again then cooled down at ambient temperature
to reduce the too high effects of the quench. It makes it less fragile and provide excellent fatigue resistance..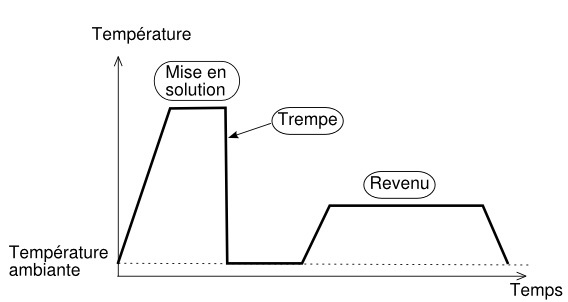 This stem is special for its system of double threaded bolts. In short, you tight the bars or the fork steering tube thanks to the thread difference. Thus, when you turn the bolt, a thread
moves more than the other one and this allows the tight. Very clever!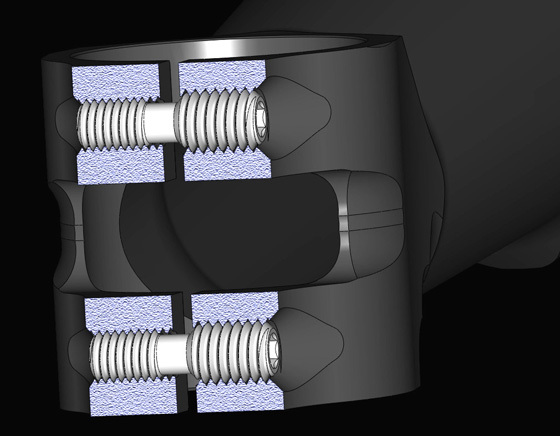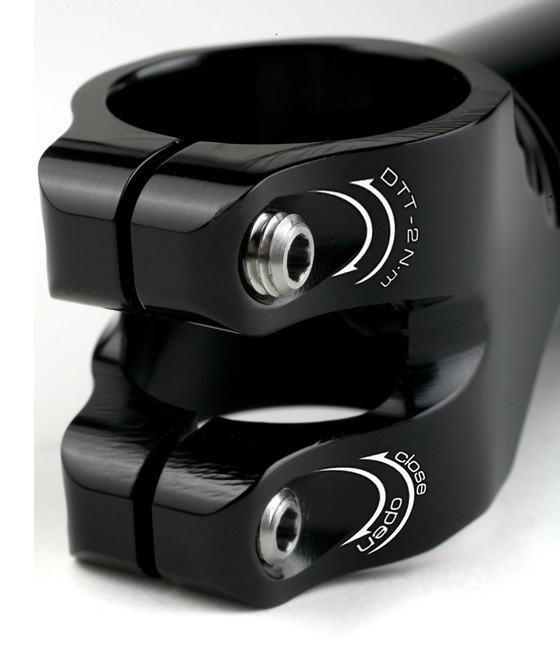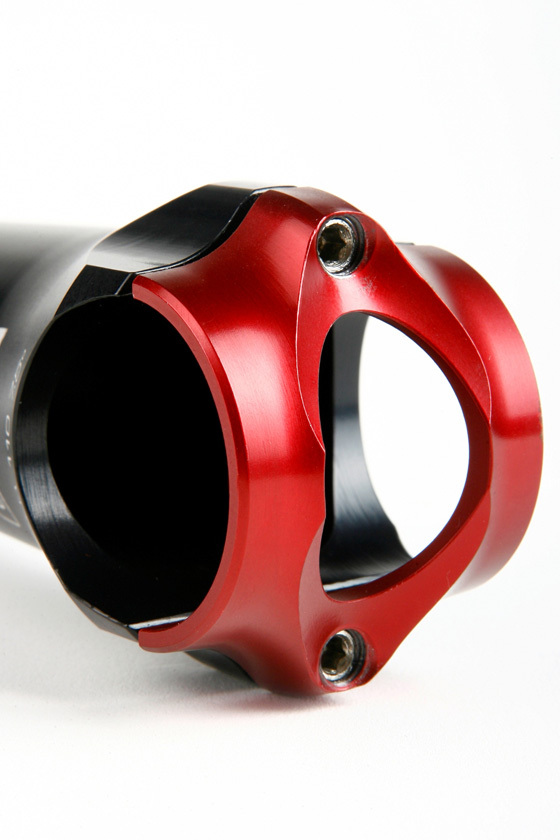 This stem is already available from 90mm to 130mm per 10mm steps. The weight is within 99g in 90mm and 115g in 130mm, the bars clamping area is 31.8mm of diameter. The price is 110 euros.
Andrey Kashechkin used this stem during the Tour de France.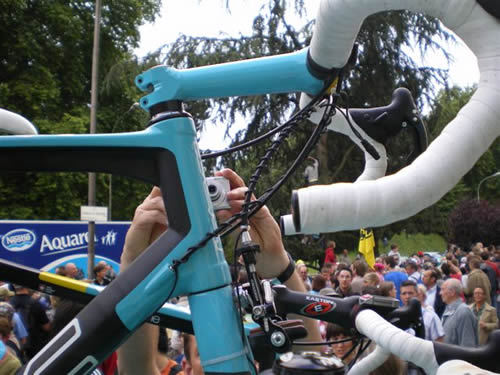 Rotor will propose also a seatpost for 2008. The informations about it are very light: we only know that the materials and treatments are the same as the stem. The seat rail grips are in option in
titanium or aluminium.
Then, the Agilis crank arms will be proposed in red as well for a high visibility!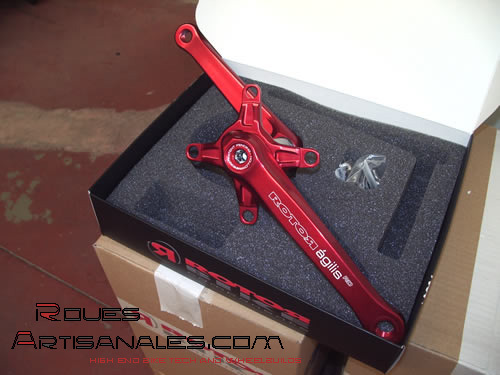 ---
About
Canyon
, the 2008 news are officially shown on the official website. The F10 is singularly modifier and weights 920g. Some
tubes modifications are to be expected: a bigger headtube and thinner seatstays for a better comfort. The F8 should be modified this way too.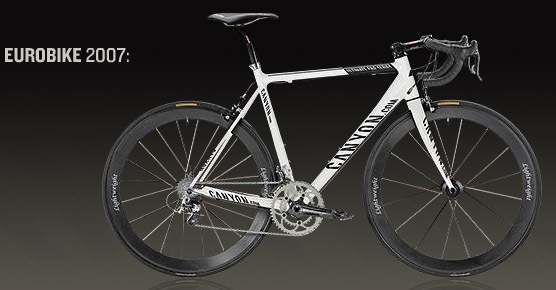 ---
Finally, here are the official information and pictures about the latest Shimano wheels we will find in shops in 2008. We already presented these wheels
in february
. Every rotors are now made out of titanium and compatible 8, 9, 10s as the new 7850 Dura-Ace hubs.
WH-7850 C50 TU
– 50mm deep carbon rim
– Crossed spokes on both sides
– Red external nipples
– New hubs
– 1465g
WH-7850 C24 TU
– 24mm deep carbon rim
– Crossed spokes on both sides
– Red external nipples
– New hubs
– 1231g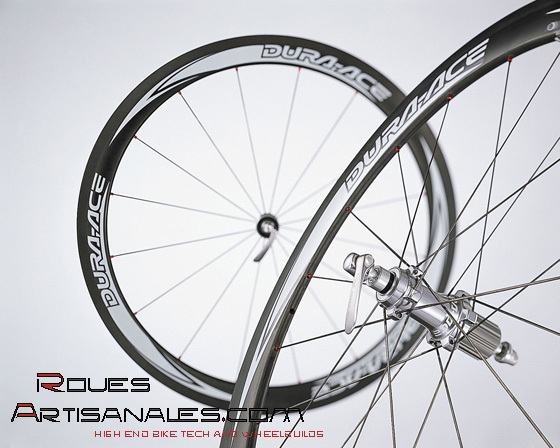 WH-7850 SL
– 24mm deep front rim and asymetrical 23mm deep rear rim
– Crossed spokes on both sides
– Red external nipples
– New hubs
– 1492g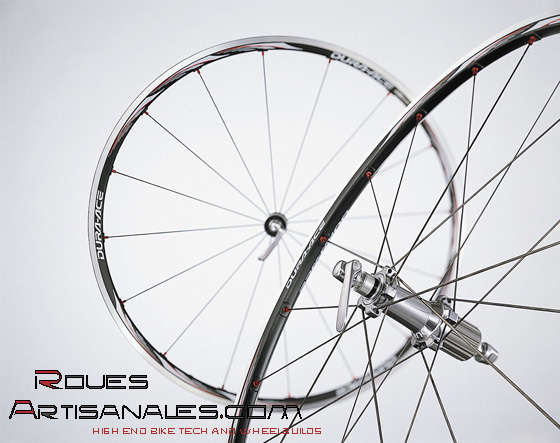 WH-7850 C24 CL
– Aluminium rims reinforced with carbon: 24mm deep front rim, asymetrical 23mm deep rear rim
– Crossed spokes on both sides
– Red external nipples
– New hubs
– 1388g