Almost a year after the first prototypes have been used on pro races, Shimano is doing that again with its Dura-Ace electric groupset that seems to follow a long test in order to validate the product in the best conditions.
Some design changings have been done to save some weight (for example on the rear derailleur) and make the whole group nicer.
Here are the pictures of the jowels used by Rabobank :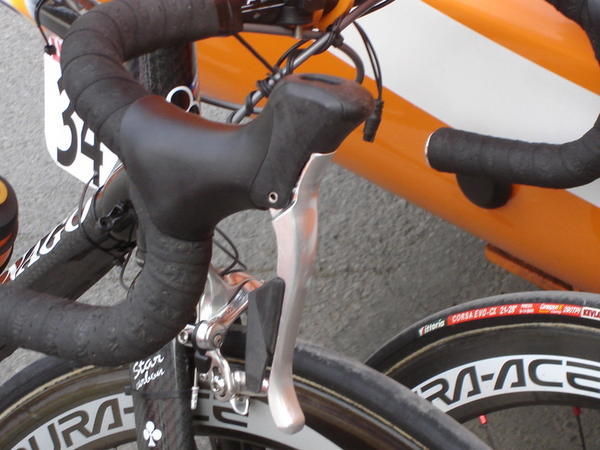 Photos from

Kleinistic (foromtb.com).




Previous Roues Artisanales.com articles: 1, 2, 3, 4


On the other side, Shimano worked as well on new wheelsets. Some new hubs with smaller but more distant flanges will reduce the total weight and increase the stiffness. These new versions, called 7850 have external red anodized nipples while the current models have hidden nipples.
Here are the tubular versions: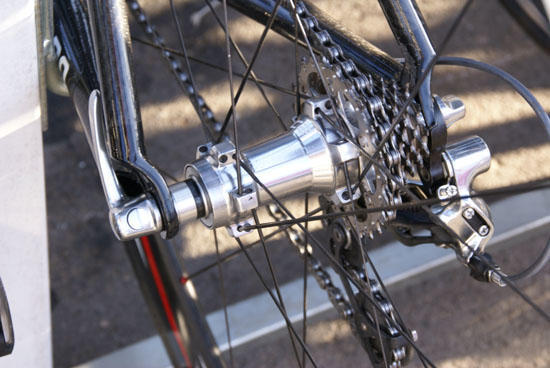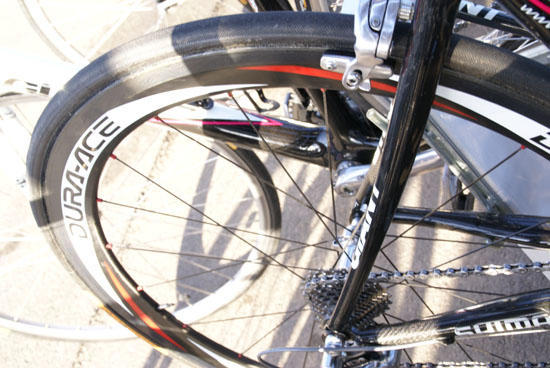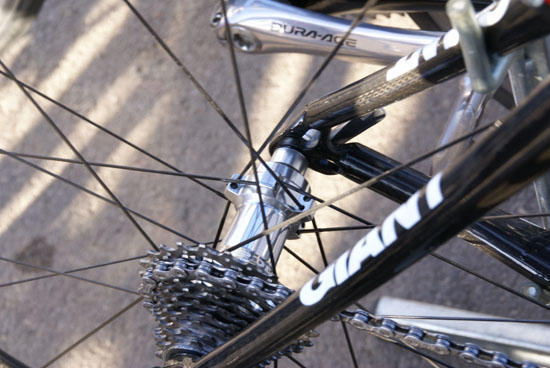 Photos by Adam Hansen.
The clincher version is more specific since the rims are partially made out of carbon. 1.2kg for these wheels that will be available from Septembre 2007.