Taipei show is the first opportunity of the year for the manufacturers to unveil the products for the incoming year.
The trend definitely continues on its way: the special custom paints both on frames and wheels are featured as much as during Eurobike.
The manufacturers seems to have reached an impasse to lighten and optimize further the components. The number of technical breakthrough don't seem to be as high as a few years ago, the
originality comes on the appearance.
Anyway, Pillar and Token were among the few to push the enveloppe, for example with their carbon spokes. The first one for conventionnal wheels, the second for its new wheels.
DT Swiss
Helvetian spokes and hubs manufacturer renews its wheel range with super light carbon sets.
The developpment of the RRC1250 does not seem to be ending while they were unveiled during 2007 Eurobike, one year and a half ago. DT Swiss thus relied on one of the most famous carbon rim manufacturer, Reynolds, to make its rims. This 2010 wheel range will see several updates:
– the RRC 625F and RRC 725R are 66mm deep rims, DT190 Ceramic hubs, white Aerolite spokes, 1350g per tubular set. The wheelset will probably be named RRC 1350.
– the RRC 425F and RRC 525R are 32mm deep rims, with 190 Ceramic hubs and white Aerolite blancs, 950g per tubular set. They will certainly be named RRC950.
At the time of the article we didn't have any reliable information on the 46mm deep wheels, but their weight will certainly be sub 1100g for the tubular model.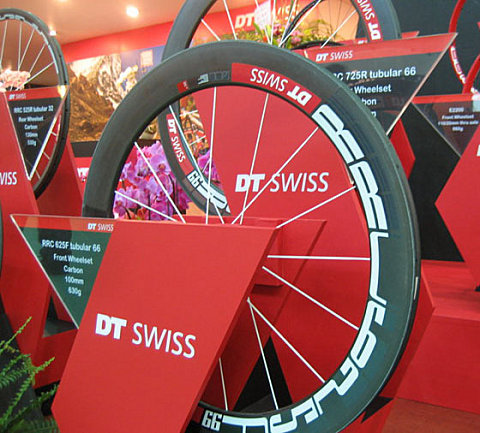 KMC
It's probably the most original component. KMC offers chains with national flags colors! We find this pompous but so special!
KMC also worked on 5.5mm width chains to be compatible with the newest 11s Campagnolo system.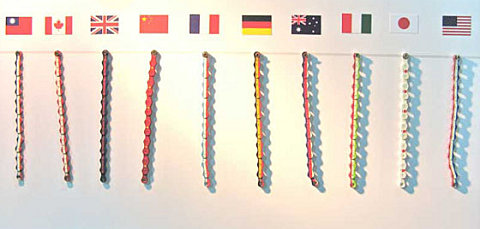 Token
Token, the brand specialized in offering cheap and good quality components, launches a wheel with tubular carbon spokes, as well as a complete groupset made with Micro-Shift components, and sub-contracted crank arms.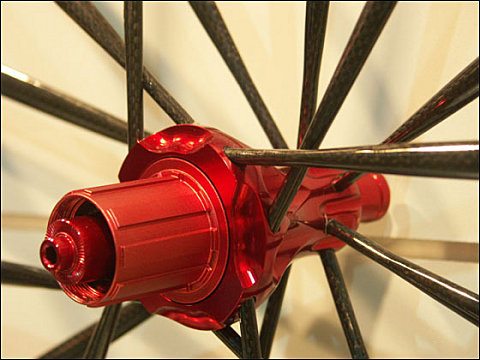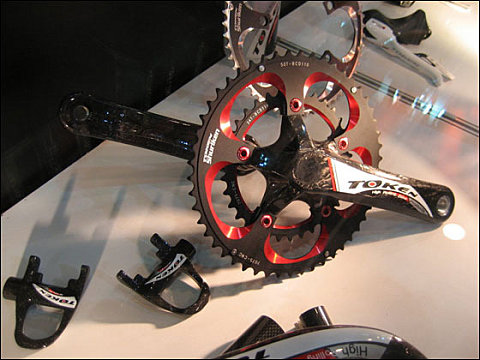 Pillar
Spokes manufacturer Pillar unveiled carbon spokes for conventionnal wheels!
These flat or round spokes are made in two different versions. The first one only has its central cross section in carbon, and the tips made out of steel, as a standard spoke. This
particularity gives the wheels a Mavic R-SYS look! The second one is made in a single and smooth part. It seems like the tips, threads and heads are still in steel, but the junction is
quite invisible… more to come.