Nokon
A short visit at the Nokon booth to get some info on the long awaited carbon-housing reveiled a new, limited set of white aluminium Nokons.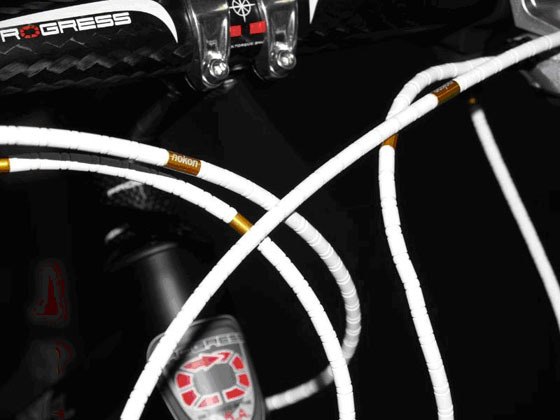 One of the guys at the booth explained the white set is not anodized but painted. The intensively satured color looked totally smooth and had a certain bling-factor about it, but the fact that they
are using normal paint instead of a more durable surface-treatment like anodizing doesn't make confident about it.
These will also be limited. Not to a certain number though…. You will only be able to order them until october, so you better hurry.
Concerning the carbon-fibre version of the famous cable-housing, we have good and bad news at the same time. The shift-housing will be able from now on, but there are still issues with the
brake-housing. While the aluminium version uses the same pearls for both, shifters and brakes, the carbon set will however differ in that way. I was told, the weight is expected to be a bit higher
than announced one year ago (regarding the brake-housing) and will likely have a bigger diameter.
The question, if they know a release-date was answered with: "Not yet." …. stay tuned!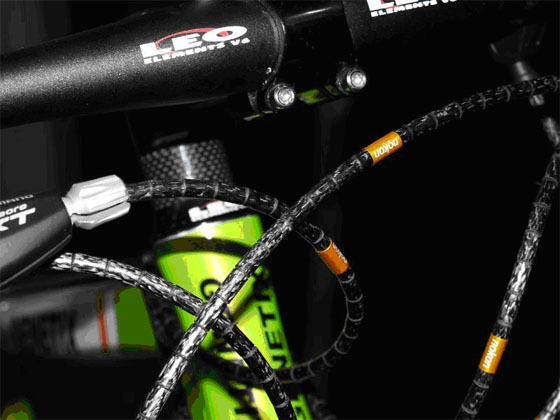 Principia
Here are some spy shots from Giant DK of a new Principia carbon frame. The Campagnolo Ultra-Torque cups are integrated to the frame as what Ruegamer does on his custom frames, it has an integrated seatpost as most of the frames nowadays and the headtube is huge. What is really new about this
frame is that it features a special fibre. While the visible carbon fiber is very thin: it is the 1K C60T carbon, it seems like the fibres underneath would be hollow!
If this is confirmed, this is really a breakthrough in bicycle industry. The advantages would be about stiffness and weight.
The weight in size 57cm would be 740g, it is said that the stiffness to weight ratio would beat the Scott Addict.
Availability would be for the first quarter of 2008.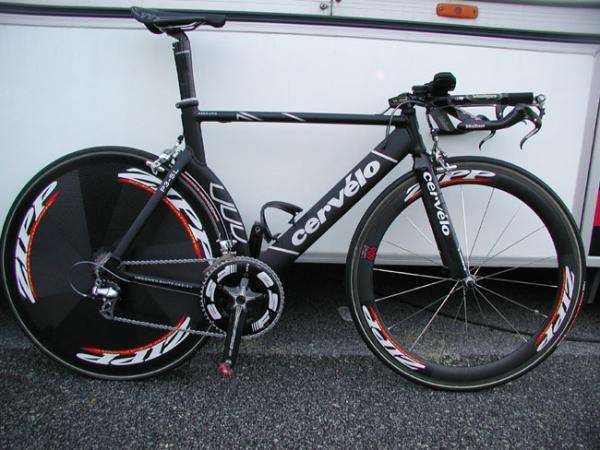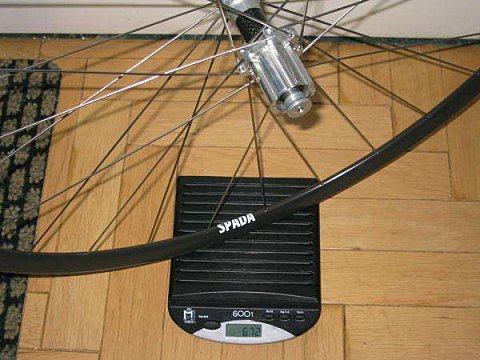 Source: WeightWeenies