We are getting very close to the Eurobike and there are plenty of rumors about. Some new Zipp rims, new Lightweight wheels, new Tune hubs, a Schmolke frame, a new Cannondale, a new Campagnolo clothing range, etc…
The Lightweight rear derailleur is finally ready. Here are the official pictures.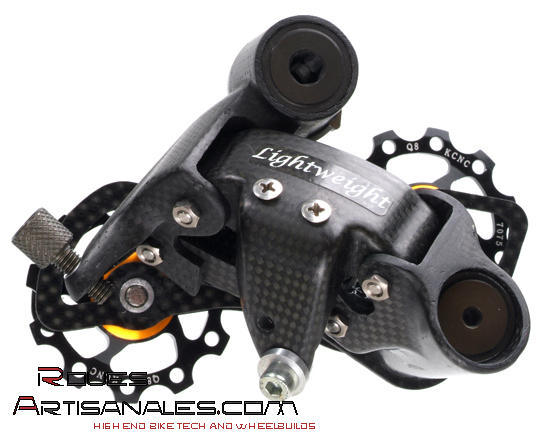 – Full carbon body: parallelogram and mech plates
– 120g
– Shimano/Campagnolo compatible by changing the cable screwhole , have a look at the picture below
– Titanium and aluminium hardware
– KCNC aluminium 7075 anodized rollers, 9g each
– painted logo
750 euros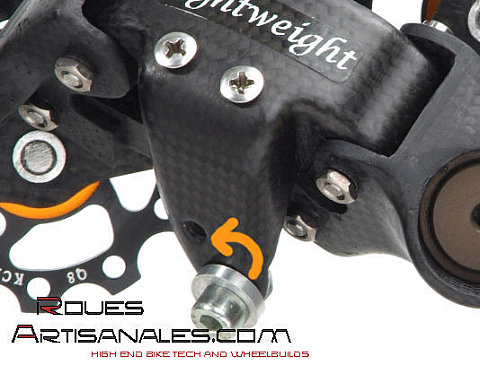 The official weight is 120g against 119g for the first presentation the 7th of July.
Aluminium KCNC jockey wheels don't really seem adapted since carbon Fibre-Lyte jockey wheels would have shaved off 9g. Carbon-Sports prefered to play reliability and extreme length of life. This said, we will be able to switch them then…
On these pictures, a sticker is used. The final versions will have a painted logo, like the wheels.
As information, for an ultimate weight record, a derailleur has been modified and tuned a lot to reach 90g. We will know more at the Eurobike.