Like every years, a lot of new components, new technologies, new features, new trends were unveiled. The trade is so wide and we have so few time to write that we unfortunately had to put aside some brands. We will place some post-eurobike articles online for these brands. Late is better than never…
Cippollini
Italian champion had a very sober booth to display his bikes. The RB1000 carbon frames are designed and 100% made in Italy in their own factory. We let you see this teasing video where some of their manufacturing tools are unveiled:
1K carbon fiber, internal cable routing, curved or sharp shapes depending on the need and stress, full carbon dropouts, this frame shows a very nice balance and a touch of agressivity. Cipollini claims it has been designed merely for sprinters and he wanted it to be extremely stiff although the final weight remains low with only 1050g.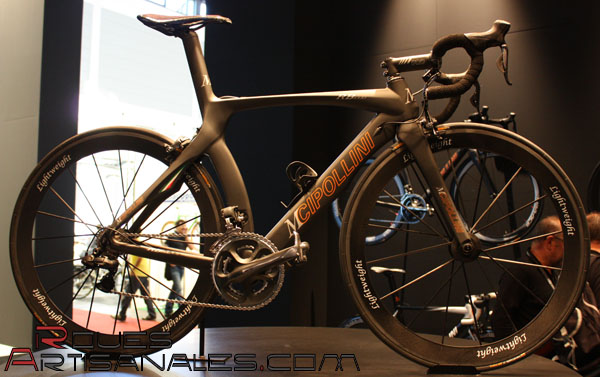 Sculpted, this machine receives the latest bottom bracket standard, to know, the BB30 coming along with extra stiffness. The front of the bike is rigid too, it has a 1″1/8 upper diameter and 1″1/5 lower.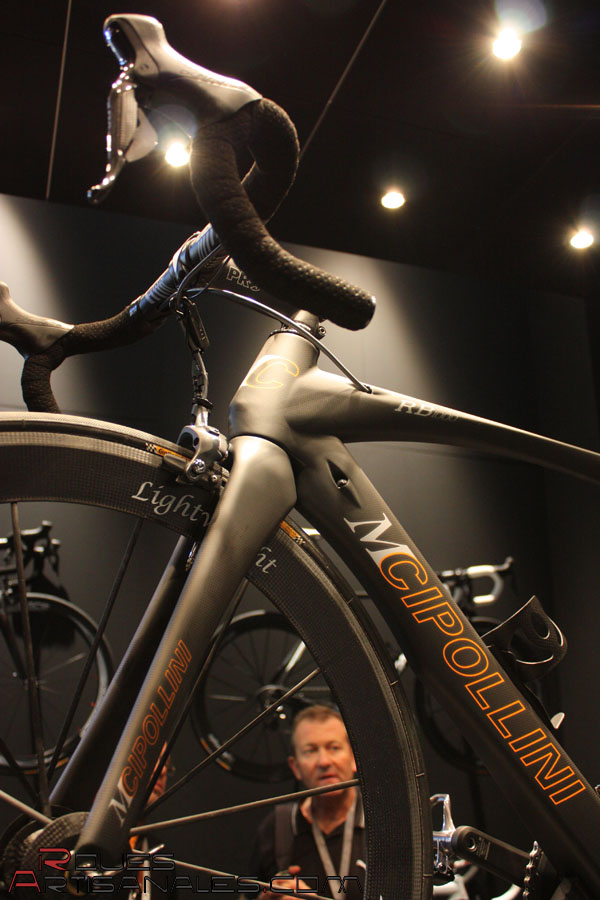 The most special feature about this frame concerns the front derailleur mech that offers a very easy and very quick adjustement between compact and standard chainrings.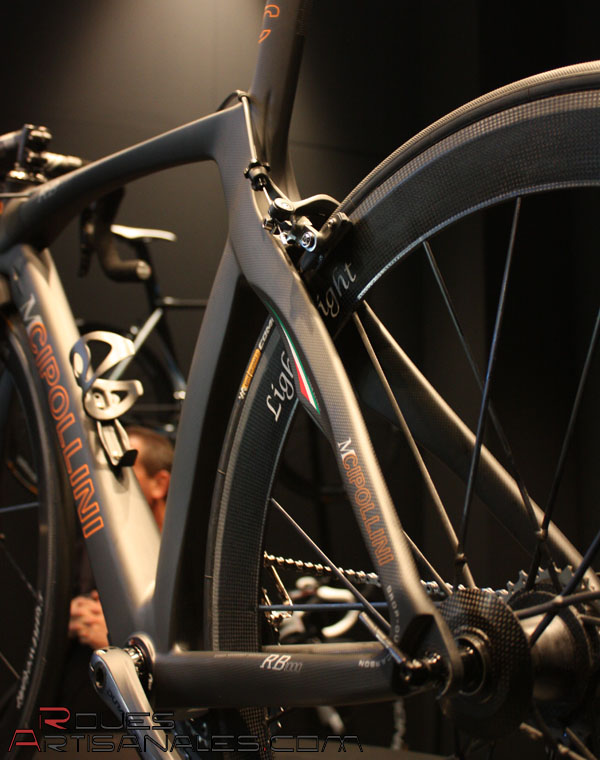 The RB800 frame looks a bit less agressive, a bit less exclusive but it is also clamied toç be made in Italy.