It's already done! Today is the first Roues Artisanales' birthday.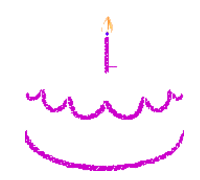 During this year many events happened and obstacles were overcome.
Since many months, the number of single daily visitors never went under 450 while these days a new record was established at 2400 on Friday. By the way the visitor counter exploded 😀
This week, a bit less than 10.000 single visitors came on the website.
Links were created from the entire world since we could find links or visitors coming from Croatia, Poland, Singapore, Israel, Taiwan, Bulgaria, Greece, Bermuda, Honk Kong, Japan, etc… in addition to usual visits coming from France, Italy, Belgium, England, Spain, Germany, Netherlands, etc…
In order to continue the website development, we're currently looking for graphical creators to improve website design, and at least one more administrator. Requirements: motivation, at least some french language good grounding, strong bike ( road and/or MTB) mechanical knowledge, regular free time to work on the website.