Lew Racing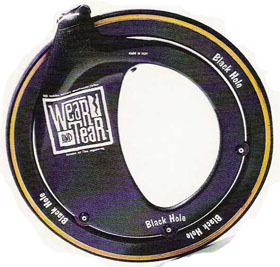 Mr.
Paul Lew is definitely among the rare persons on the earth who always innovate, research and feature new breakthrough products.
After the Black Holes wheels, associating the fork, the steering and the wheel, in 1995, he came back in the forefront some time later with the Palermo and KOM rims, he sold a few years
later to Reynolds in 2002. These rims are now mythical…
In 2004, it's Shimano's turn to learn from the character: the 7800 and 7801 first Shimano's generation carbon wheels have been manufactured and designed with a proprietary aerospace
manufacturing process. Paul Lew is obviously behind this. He acquired this knowledge through his aerospace and army drone sector (Lew Aerospace). We can even realize that the latest 7850 Shimano's carbon wheels finish at the superior diameter of the rim is similar to the newest Pro VT-1 rims. Here
too a parallel development?
The lest year, the Pro VT-1 swept away the standards used since decades thanks to a breakthrough design, very special
materials, and new manufacturing processes.
For 2008, it seems like the creator still has power under the pedals. After a small research on Google, we found a patent Paul Lew and one of his collaborator Jason Schiers, are the
author.
What's the menu? A brand new hub system with a special free wheel mechanism: a notched body which is certainly the rotor where we place the cogs, engage in the hub through balls allowing
instantenaous engagement.
Since we only have the description of the patent, we won't go further into the details and we prefer to wait gently for an official announce.
Beside this, some rumors announce the TOTW flat rims, for March, maybe April.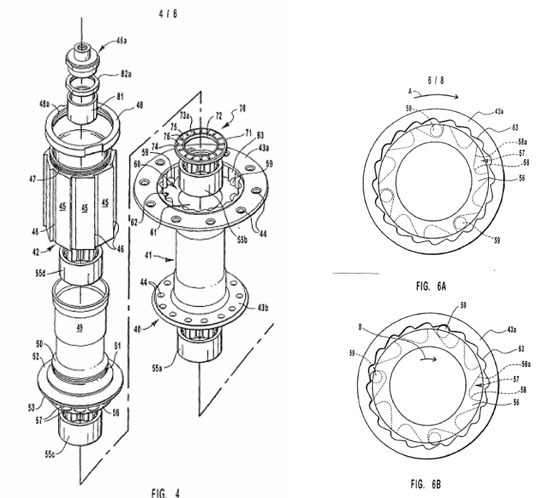 Shimano
At Shimano, the wheels chain is in Malaysia. The Dura-Ace wheelsets receive a better treatment and James Huang from CyclingNews visited this mounting factory. The
reporting is to be read from this link.
We can notice the special nipple system that seems to be screwed inside the carbon rim, probably through a metallic insert. This reminds us the Fore technology from the french
manufacturer Mavic: the rims are threaded to screw up the nipples.

Photo ©: James Huang/Cyclingnews.com