In order to celebrate the Kazakh racer Alexandre Vinokourov, Astana team has changed the winner's bike to yellow / gold.
The result is surprising and ALFUS could take some interesting pictures right there in Spain.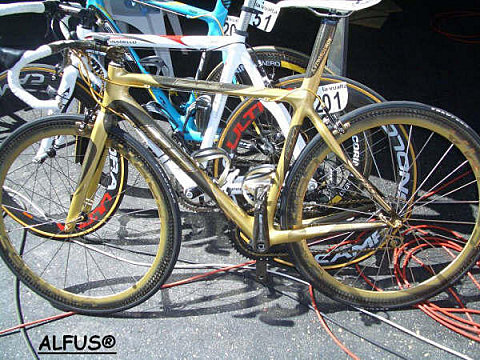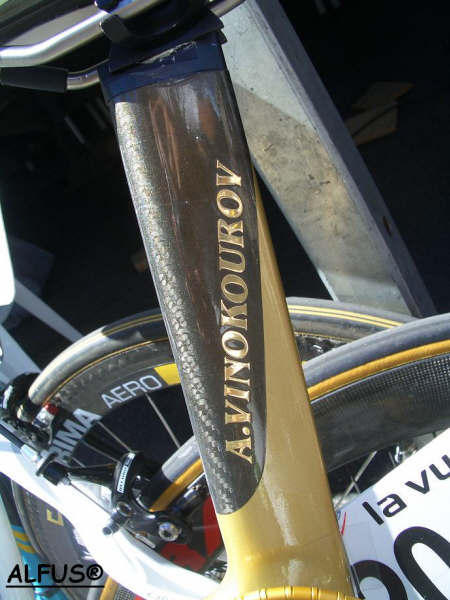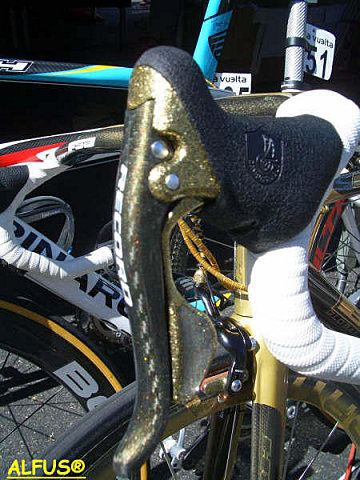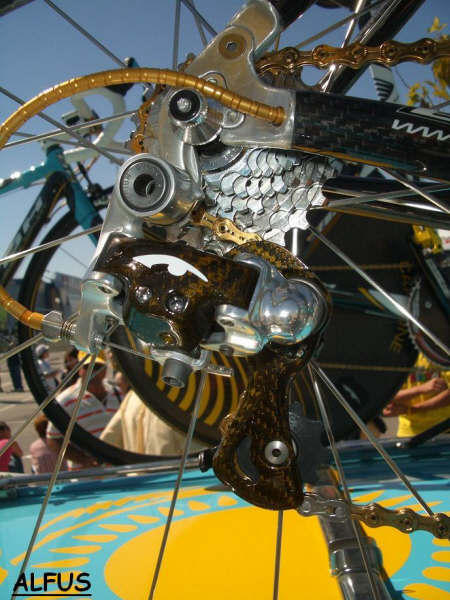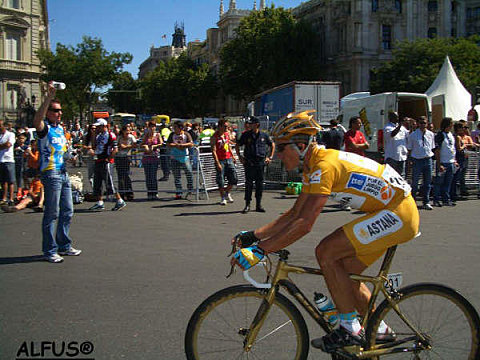 The work seems to be done like the last year by Liberty Seguros mechanics now called Astana.