Former US Postal Service, CSC and Phonak rider Tyler Hamilton may be suspended from riding UCI organized races, he still appears from time to time at certain non official race events. Roues Artisanales will only focus on the tech side of this. Readers might be interested in reading more on the blood doping case: have a look at Cyclingnews' coverage and Hamilton's own view on this on his personal website.
On March 5th Hamilton competed in the first 'charity' criterium of the Criteriums @ Stazio series, in Boulder, Colorado. (to see the UCI's view on this: click here)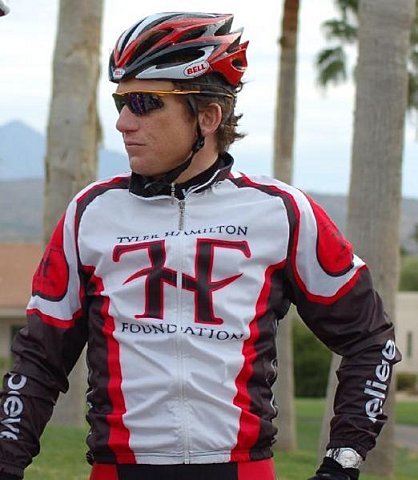 image by THF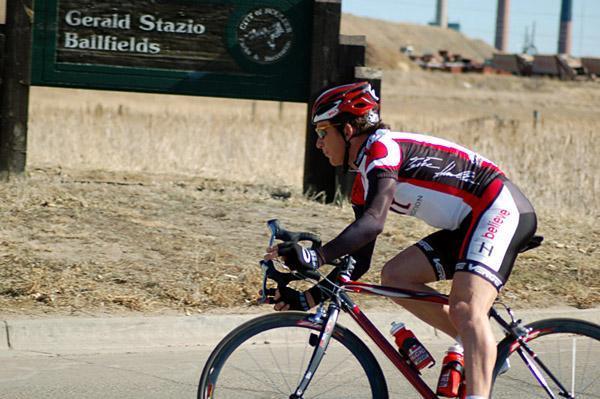 image by Matt Benassi



It is interesting to see what he is riding lately.

This bike is a Parlee, rebaged with the logo of Hamiltons foundation and his signature. Full Dura-Ace group, Easton fork, bars, stem and seatpost, Chris King headset and Selle Italia saddle. He rides DT Swiss wheels on training and Zipp wheels in the unofficial races.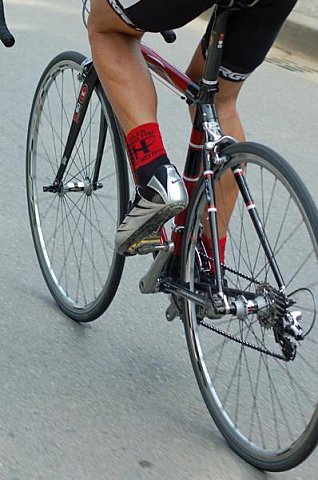 image by THF
It was more surprising Hamilton appeared on the famous Mt. Washington hill climb on August 25th, with a weight weenie bike. This bike has been on several bike show, such as Interbike in Friedrichshafen (Germany).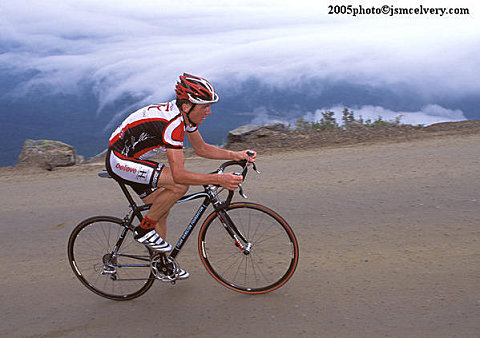 image by jsmcelvery.com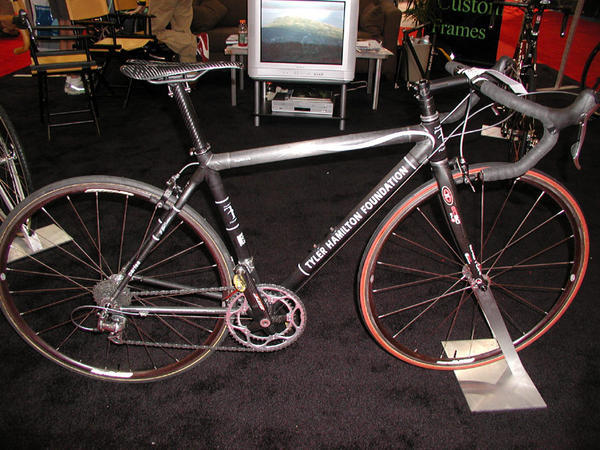 image at Interbike by Velonews.com
A source at Parlee gave us the full specifics and weights of this bike:
frame: Parlee Z3SL
fork: Easton SLX
headset: M2 Racer – 37gr
stem: Syntace F99 – 97gr
handlebar: Schmolke TLO carbon – ca. 165gr
shifters: Shimano Dura-Ace
seatpost: M2 Racer, 31,6mm diameter and 350mm length
seat: M2 Racer carbon
brakes: Zero Gravity
wheels: Zipp 202 – ca. 1000gr
tubulars: Tufo
cranks: Zipp
bracket: American Classic (both being ca.170gr lighter than the Dura-Ace setup)
pedals: Speedplay Zero ti
derailleurs and cassette: Shimano Dura-Ace
chain: Wipperman hollow pin (40gr lighter than Dura-Ace)
The bike with tubulars and bottle cage was weighed at 11,4 lbs / 5,2 kg.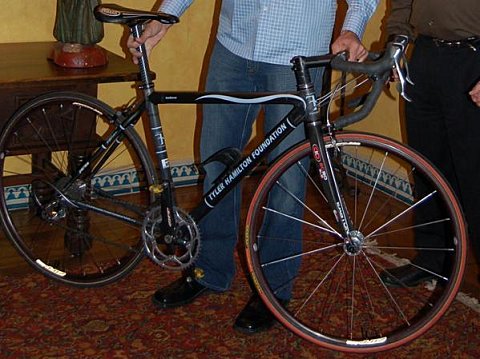 clik on image for larger view
| image by THF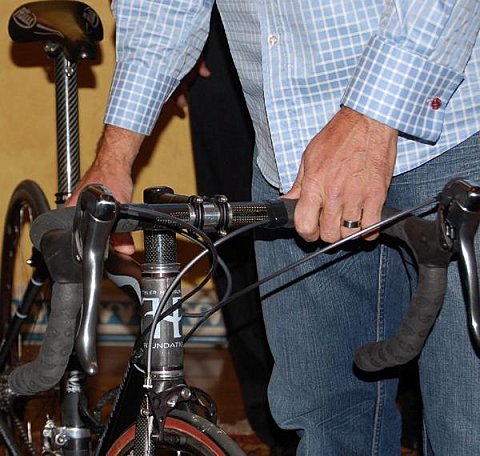 clik on image for larger view
| image by THF
Note Hamilton as a CSC rider allready used a Parlee Z1, painted as a Look frame, during the Giro d'Italia 2002.